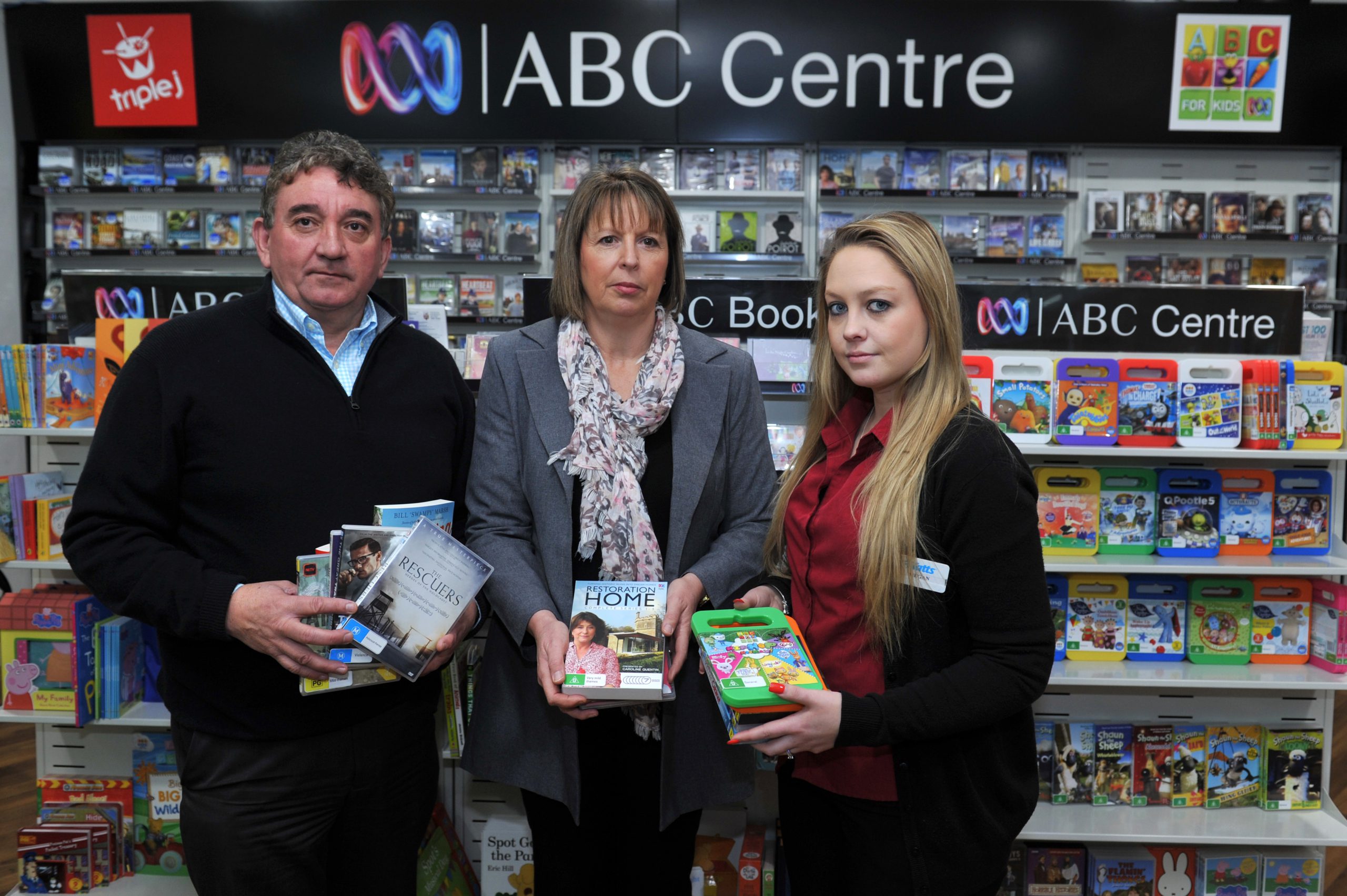 ABC Centre franchisees across the Latrobe Valley are confident of no change after receiving advice a new business model has been finalised.

Earlier this year the ABC Commercial division announced it would close its brick and mortar stores in a bid to develop a revised retail model.
This would focus on ABC Shop Online and ABC-branded outlets in other retailers, creating uncertainty for three independent stores in Moe, Morwell and Traralgon.
But it appears each have the opportunity to continue trading their ABC Centres following correspondence a new licence agreement is on its way.
Traralgon Newsagency and Lotto owner Gary Garth said on Friday, although he had not yet received the new agreement, he felt reassured any changes would be straightforward.
"In July we were hoping they (ABC Retail) would keep us and now they are offering us the opportunity to participate – we will take that up," Mr Garth said.
"Our message is that it (the ABC Centre) is here to stay.
"The ABC Centre is not closing and it is here to stay and we will be hoping we will have more of the ABC products to offer as it progresses."
Morwell Newspower Newsagency's Ray Burgess and Moe Variety Bookroom's Steve McNeilly had each received the same information.
The Express understands the current agreement will expire in February next year, while traders who wish to continue operating their ABC Centre are required to respond by 31 January.
Mr Burgess said he planned on continuing under the new agreement.
"It's business as usual. While we had been given what looked to be the chop, we are now quite clearly connected back in with the network," Mr Burgess said.
"A lot of our customers were really upset, so our customers will be pleased the whole thing will be continuing on."
Mr McNeilly said while he was awaiting further details, he did not expect any major difference.
"I think people would be very sad to see ABC Centres closing down, so it's good news they are continuing," Mr McNeilly said.
"Depending on the detail of the arrangement, it will all just go ahead."