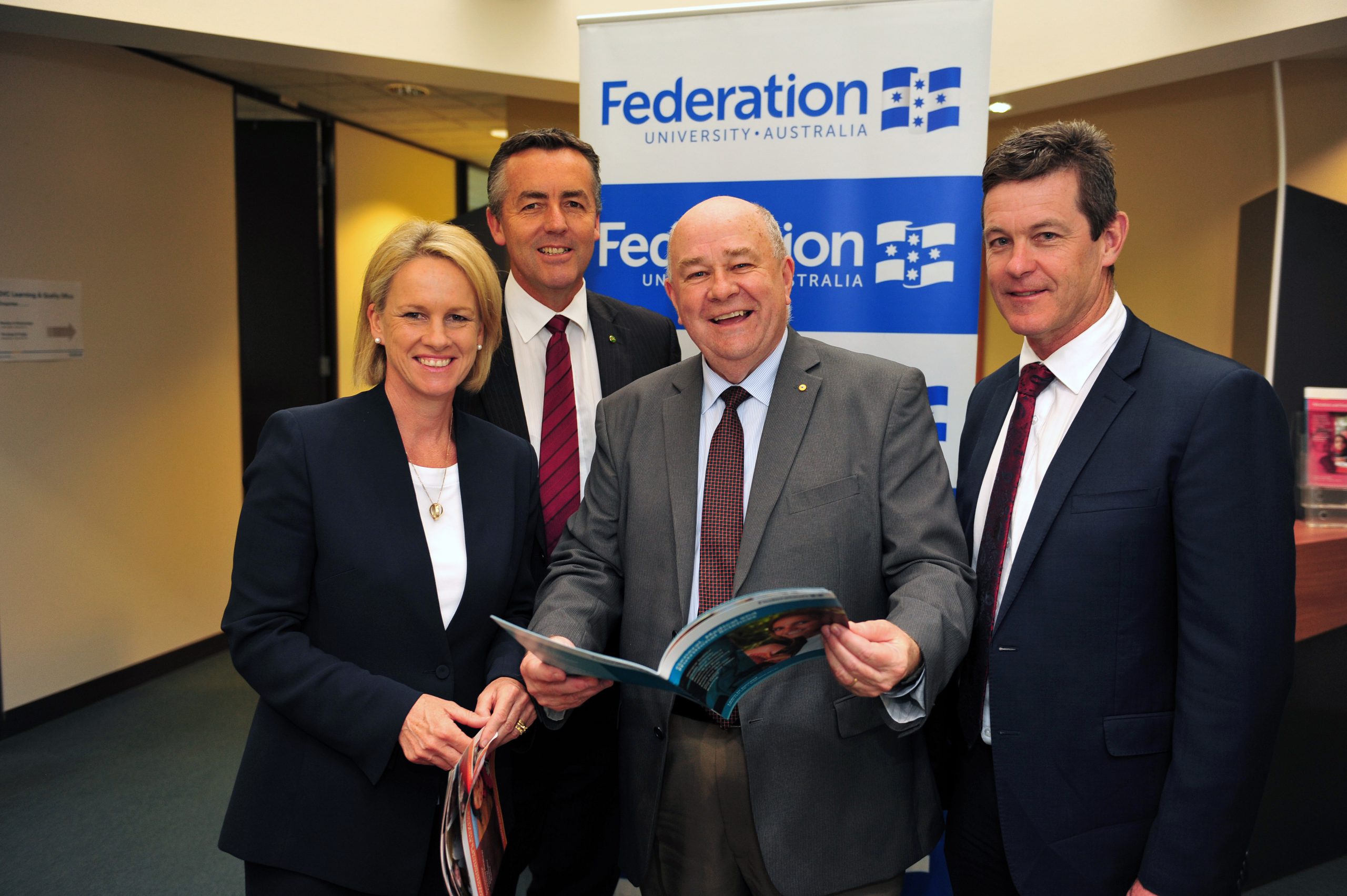 Keeping health students in the Latrobe Valley after graduation was the focus of the Federal Rural Health Minister's visit to the region on Tuesday.
Senator Fiona Nash visited Federation University to discuss tactics to train and employ health students in the area.
Ms Nash said training facilities such as FedUni were key to battling a shortage of health practitioners in regional areas
"It's very, very important to provide regional training," she said.
"(Health students with) regional training coupled with a rural origin are far more likely to stay and work in the area."
Student experience was also greater in regional facilities, according to Ms Nash.
"Rural and regional training facilities have so much to offer. I recall one girl who (trained regionally) said she got hands-on exposure and one-on-one work with clinicians she wouldn't have received in a city environment," she said.
Touring the Churchill campus with staff and local MPs, Ms Nash said she was impressed with the university's facilities and dedication to regional healthcare.
"I am very excited about the future of Federation University as a regional health hub," she said.
Executive Dean Faculty of Health Penny Paliadelis said the university was committed to regional education and tailored their degrees to meet the needs of the community.
"We certainly flavour our degrees with a rural and regional edge," Dr Paliadelis said.
She said the newly-introduced health degrees that could be taught in a classroom and online setting provided rural students with the flexibility to study degrees they may otherwise not be able to.
A five-year plan for a health hub where students would work together in "a centre of excellence for teaching and learning" is also under development at the university, which Dr Paliadelis said Ms Nash showed great interest in.
"We know if students can stay at home with their support network they achieve better," Dr Paliadelis said.
"Keeping regional students in the area is probably key to our programs."
Lack of GPs, allied health and mental health experts, along with the "devastating" ice epidemic, were among the issues raised by health professionals to Federal Rural Health Minister Fiona Nash during her visit to Gippsland.
As part of her visit, Ms Nash accompanied Federal Member for Gippsland Darren Chester to neighbouring Gippsland health services in Yarram and Orbost before hosting a private forum with Gippsland GPs on Tuesday evening in Sale.
"It's important health professionals have the opportunity to give feedback surrounding these health issues straight to the minister," Mr Chester said of the forum.