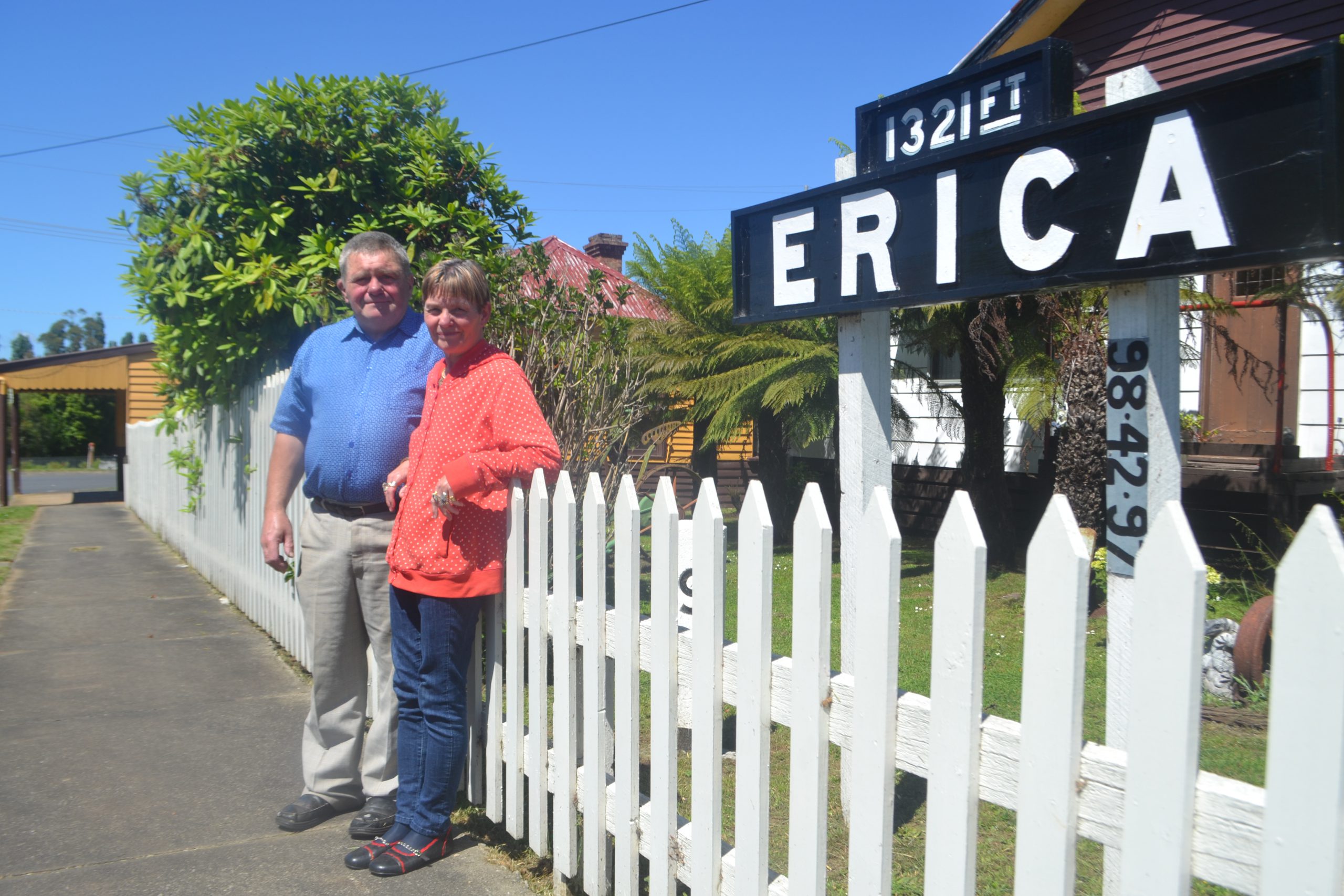 Visitors to Walhalla and Mountain Rivers region are being warned not to leave the Latrobe Valley without first ensuring they have enough fuel to make the 100 kilometre return trip.
Erica residents Stephen and Kerry Watson said signage needed to be placed on roads to the Mountain Rivers region to warn people there was currently no fuel available after leaving Moe and Tyers.
Mr Watson, who owns the Moe-Walhalla Railway Museum in Erica, said visitors to the region were often left wondering where they could buy fuel since the Rawson petrol station closed down more than a year ago.
"People should be aware when they're coming as tourists to the area that if they leave Moe or Tyers, there's no petrol until they get back (to Latrobe Valley)," he said.
"If you're coming up as a tourist and run out of petrol you have to get someone else to get a drum and bring it up for you.
"They might think they're okay when they leave Moe but by the time they get to Walhalla their tank might be getting down a lot and a lot of people might expect to be able to get petrol at Walhalla."
While many locals are aware of the problem and keep spare drums of petrol at home in case they run out, visitors to the region are often not so well-prepared.
Earlier this year Mrs Watson rescued a group of Melbourne university students who got caught out on the Tyers-Walhalla Road, by taking them spare petrol in a drum.
"I felt sorry for them. They had no idea, they just assumed a service station would be open here," she said.
"They've thought 'let's get away for the day into the hills'… things do happen like this."
Latrobe Valley residents who had not visited the area for years may also be caught out believing fuel was still available, the couple warned.
"We would like to see a sign somewhere at the beginning of the roads (to the region) saying 'There is no service station beyond this point, please fill up now'," Mrs Watson said.
But Walhalla and Mountain Rivers Tourism Association president Michael Leaney said rather than installing 'no petrol' signs, which was a situation that could change if a service station opened in the region, any signage should warn motorists to check their fuel level before leaving Moe and Tyers.
Mr Leaney said visitors to the area, especially from larger cities like Melbourne, often thought fuel was available everywhere.
"All you can do is notify people and educate people as much as possible that fuel is probably a good idea (before going to the Mountain Rivers region)," Mr Leaney said.
VicRoads director eastern region Scott Lawrence said residents or council would need to make an application for signage, which would then be assessed in line with the criteria.
"VicRoads will work with the communities of Erica, Rawson and Walhalla and consider requests for additional signs in these areas," Mr Lawnrence said.
"VicRoads would be pleased to work with the community to guide them through the process."
Baw Baw Shire director of planning and economic development Matthew Cripps said council would do a tourism signage audit throughout the municipality.
"Council will consider the need for signage to advise visitors of important information," Mr Cripps said.
"This includes the locations of service stations if there are limited options available in the area. Any new signage on this road (Moe-Walhalla Road) will be subject to approval from VicRoads."