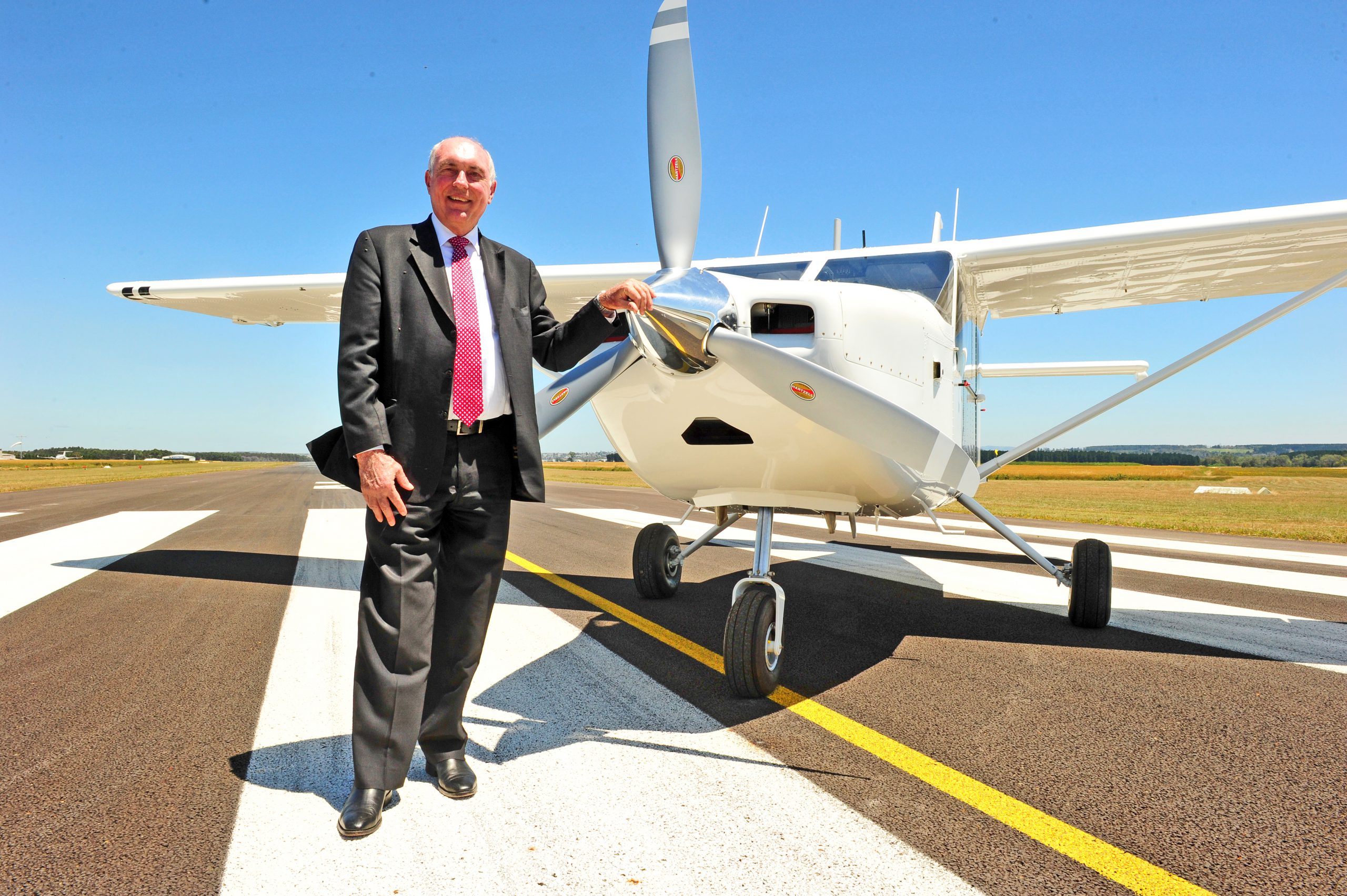 Acting Prime Minister Warren Truss has thrown his support behind recent upgrades to the Latrobe Regional Airport, saying it has cemented the facility as a state-of-the-art regional airport.
Attending the official launch of the Growing Aerospace Manufacturing Project in Traralgon yesterday, Mr Truss said the project – which involved recent upgrades to the site including the installation of a new runway and upgrade of navigation aids – was extremely valuable to the local economy.
He highlighted the need for airports to be developed in regional areas.
"(This airport) is a particularly important place as a focal headquarters for disaster relief operations – whether it be fire, flood or just evacuations for people to receive treatments in capital city hospitals," Mr Truss said.
"This project was much needed and makes the airport truly operational."
Citing Gippsland as one of the most successful developers of aircraft in Australian history, Mr Truss said the region deserved "great credit for their efforts in that regard and also importing their product around the world".
The $4.24 million project was funded through $3 million by Regional Development Australia while the State Government contributed $1.24 million.
According to Mr Truss, the project's development created 107 jobs during the construction phase and up to 200 jobs were created in the aerospace industry since its commencement.
"These (new) facilities will support the aerospace industry and hopefully attract new investors and provide jobs for the region while helping boost the local economy," he said.
Latrobe City mayor Michael Rossiter said investing in upgrades such as the airport was an indication of the commitment to the future growth of the aviation and aerospace industries in the region.
"Projects such as this ensure future growth for the area," he said.
"We want to try to keep generating jobs and encouraging investment in the area (and projects such as this are key)."