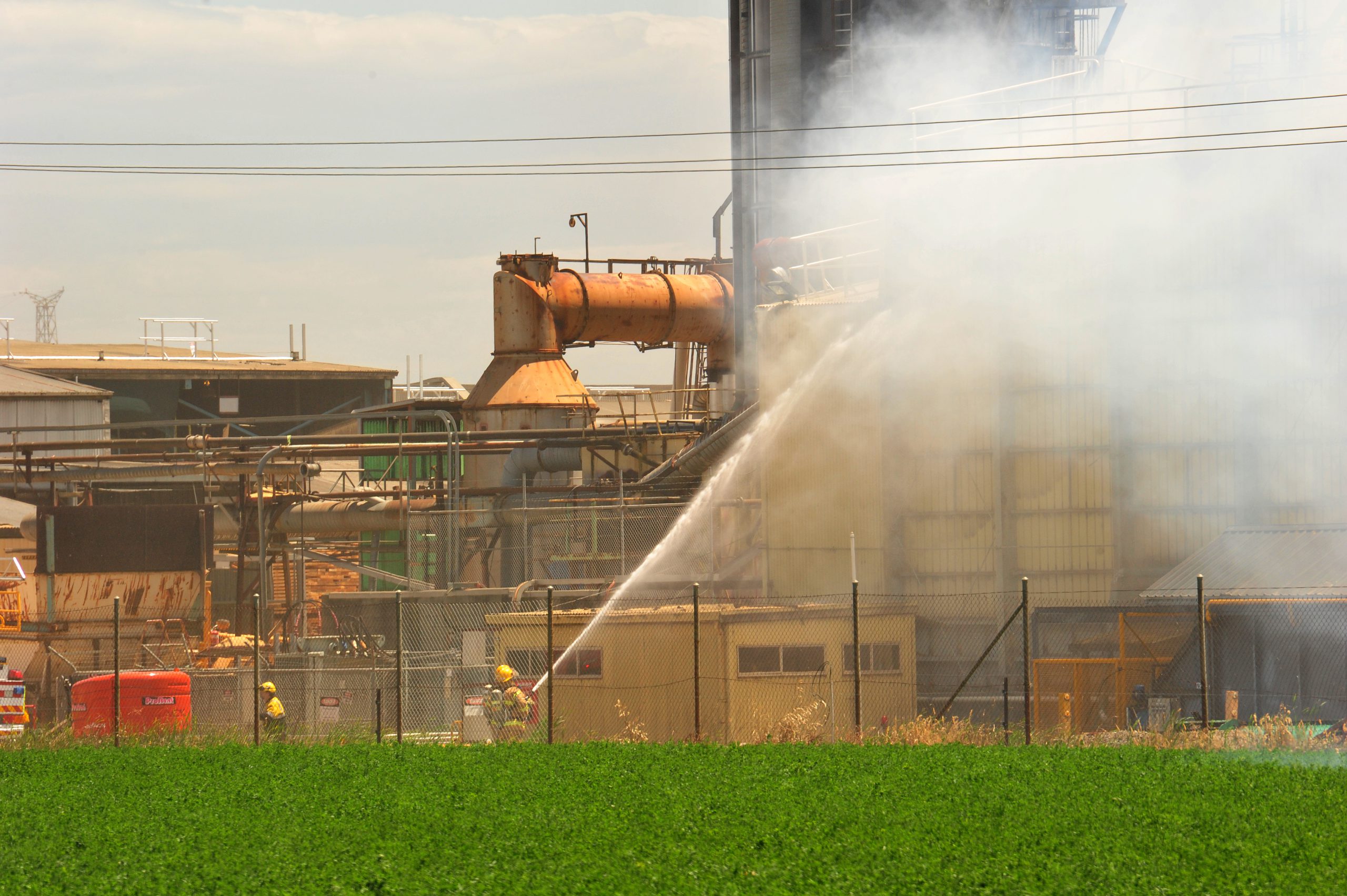 Firefighters fought for seven hours to control a tower of burning sawdust at Carter Hold Harvey timber mill on Tuesday.
Twelve appliances and 40 personnel across CFA District 27 attended the Morwell facility at Tramway Road after a callout at 12.13pm.
Environment Protection Authority Victoria and Ambulance Victoria were also on site.
Morwell Fire Brigade senior station officer Paul Fixter said a unit about 15 metres high and 10 metres wide full of sawdust and wood shavings was well alight on arrival at 12.16pm.
Mr Fixter said members and onsite workers fought hard to keep the fire contained to the building against hot weather and blustery wind conditions, causing considerable smoke and spot fires to escape outside the fence line.
"It was a good save as it could have been a lot worse with threats to other structures," he said.
"It was arduous work for seven hours."
Mr Fixter said the fire was extinguished about 7pm using a tanker fitted out with compressed air foam.
The tanker was among two Latrobe Valley appliances with compressed air foam used during last year's Hazelwood mine fire.
"The foam soaked into the sawdust and made water use much more efficient. It possibly saved us a couple of hours in the firefighting process," Mr Fixter said.
He said crews visited the site on Wednesday morning for a final check of hot spots in the area and confirmed workers were back on site.
"The workers are to be praised by the CFA for their cooperation and early evacuation," he said.