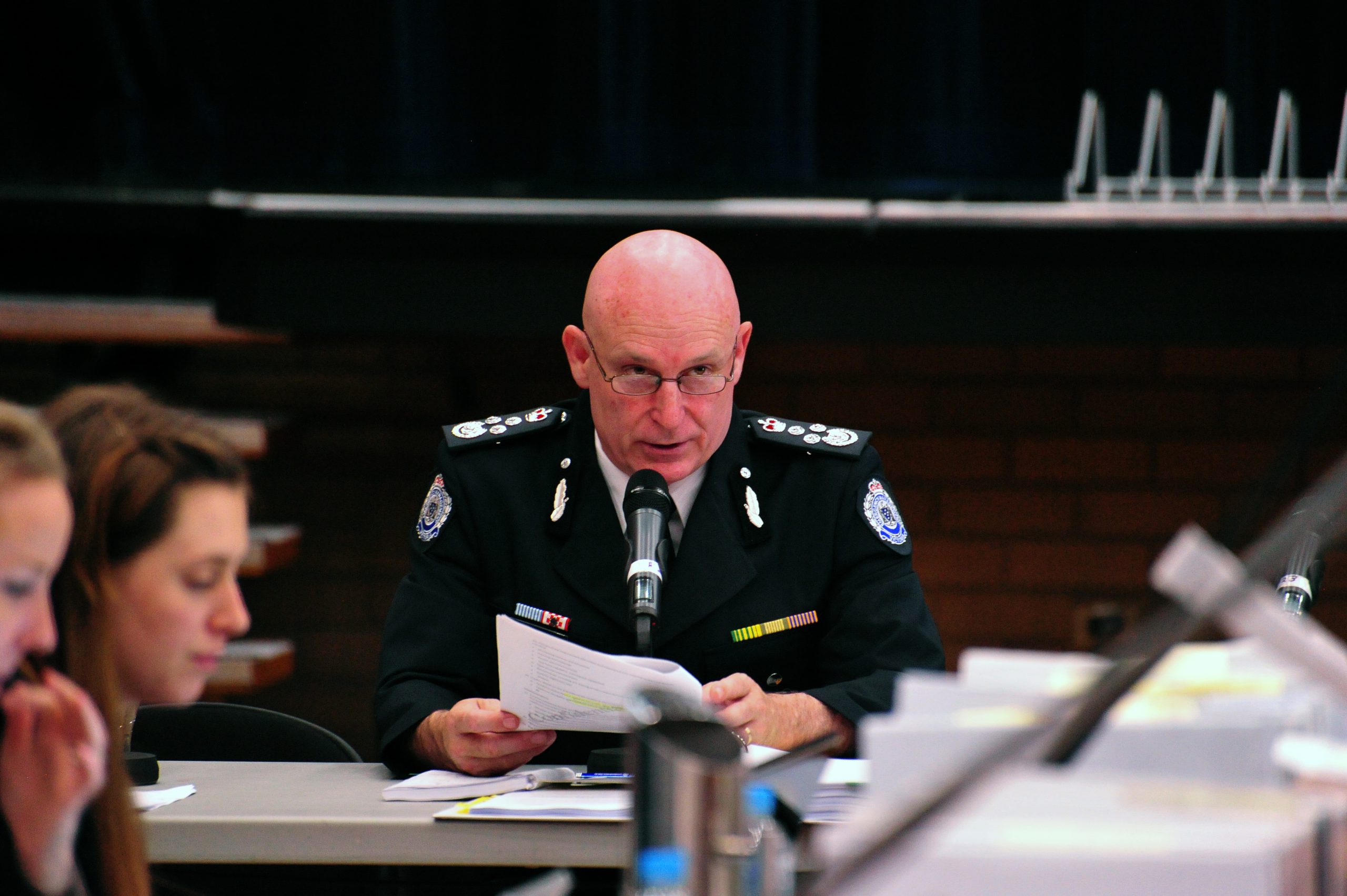 The State Government's ability to regulate coal mine rehabilitation has been questioned almost two years after the Hazelwood mine fire.
In the wake of the fire that shrouded the town of Morwell in ash and smoke for 45 days, the final stage of the reopened Hazelwood Mine Fire Inquiry is examining rehabilitation plans for the Latrobe Valley's open cut mines.
The sessions this week will investigate the mine rehabilitation work plans of Loy Yang, Hazelwood and Yallourn to turn the mines into lakes after they stop operating.
Hazelwood Mine Fire Inquiry counsel assisting Peter Rozen said there was community concern about the level of mine rehabilitation, noting Hazelwood spent $123,000 on progressive rehabilitation out of its $76 million operations this year.
The inquiry heard the Technical Review Board, headed after the Yallourn mine collapse in 2009 as a principal source of geotechnical advice, said mine rehabilitation "fell well short of what could be reasonably considered as adequate".
Community witness, former planner and Planning Power author David Langmore said mine rehabilitation had not been considered until the mid-1970s with the view that brown coal mines would continue indefinitely.
Mr Langmore said he was concerned the Latrobe Valley would be left with inadequately rehabilitated mines, creating a liability for the long-term future.
"I thought the level of bonds was so low that it almost invited the holders of those bonds to walk away from responsibility," he said, referencing Hazelwood's $15 million rehabilitation bond.
Mr Rozen said questions about mine rehabilitation plans were "many and complex", including if there was sufficient water to fill the three coal voids, how long this would take and other water quality issues.
In evidence provided to the inquiry, a letter from Southern Rural Water said the Loy Yang mine could take more than 85 years to fill up.
"How long will it take to fill these mines, it has been estimated to take centuries, is this timeline acceptable?" Mr Rozen asked.
The board's report on mine rehabilitation is scheduled to be delivered to the Governor of Victoria on 15 March, 2016.
Hearings at the Latrobe Performing Arts Centre will continue until 18 December.