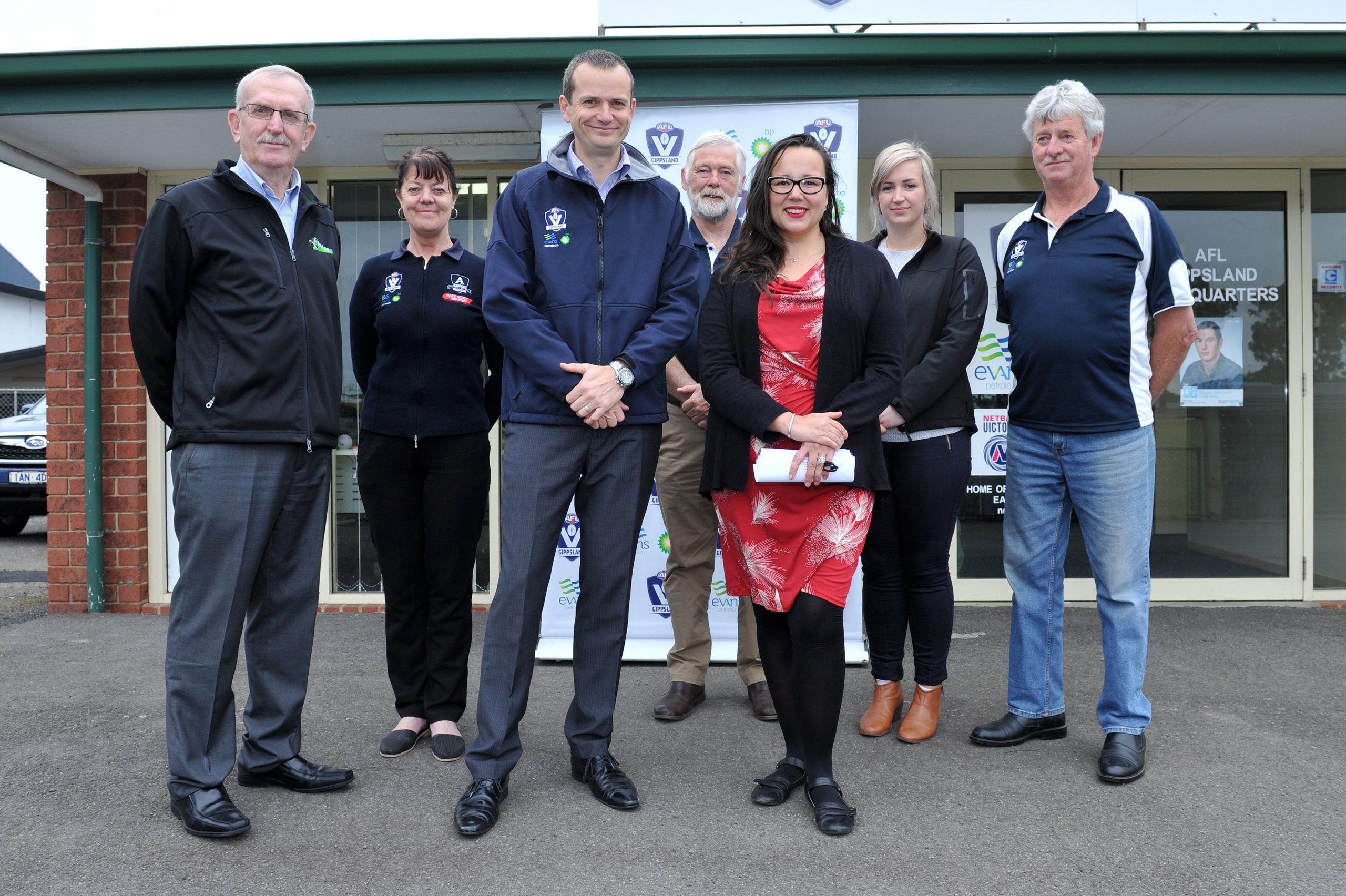 METHAMPHETAMINE use in Gippsland will be tackled on the sporting field as local bodies band together to fight the drug destroying lives across country Victoria.
AFL Gippsland, united with GippSport and Victoria Police, received $10,000 of State Government funding last week to help address ice abuse and addiction from the ground up.
The region's governing body for football will work with its clubs, players and members to provide education and a support network at sites often deemed the heart of communities – footy and netball clubs.
Troubling reports surfaced earlier this year about community footballers across Victoria utilising ice as not only a recreational drug, but for performance enhancement on the field.
AFL Gippsland region manager Travis Switzer said as the lifeblood of many regional communities football clubs needed to take a stand in the battle.
"We're a big part of society and community footy and netball clubs so we'd be na ve to think we're not going to face this issue at times and some of our clubs have definitely had to," Mr Switzer said.
"Sometimes volunteers aren't sure what they need to do and how to go about getting help and support, so we're very keen to make sure the health providers are part of these presentations so the clubs know… they can pick up the phone and get the right help and assistance when they need it.
"It's important… we have good role models in footy clubs and hopefully some of this education and training we can do can help reinforce some of that message."
Mr Switzer said AFL Gippsland would work with Victoria Police and GippSport to help deliver presentations to interested football clubs, focussing on education and avenues to access assistance where necessary.
Victoria Police said the program would predominantly target the 18 to 25 year-old age bracket as the most vulnerable demographic when first encountering drugs.
"Local football and netball clubs are focal points for communities," Inspector Mark Langhorn said.
"Being given the platform to speak to the players and club officials directly is a great opportunity for police to get the message out there about the dangers of drugs.
"We have done this extremely successfully in the past… in relation to domestic violence and drink driving."
The funding, presented by Member for Eastern Victoria Harriet Shing, is part of the State Government's $45.5 million Ice Action Plan.
The initiative includes $18 million to expand drug treatment services around Victoria so an additional 500 people will get the support they need to recover from addiction each year.
Ms Shing said the Latrobe Community Health Service Moe office would also receive a one-off grant to fund part-time staff and expand its needle and syringe program.
The program will begin in the new year.
Anyone seeking drug and alcohol treatment referrals, including community-based day rehabilitation, should phone DirectLine on 1800 888 236.