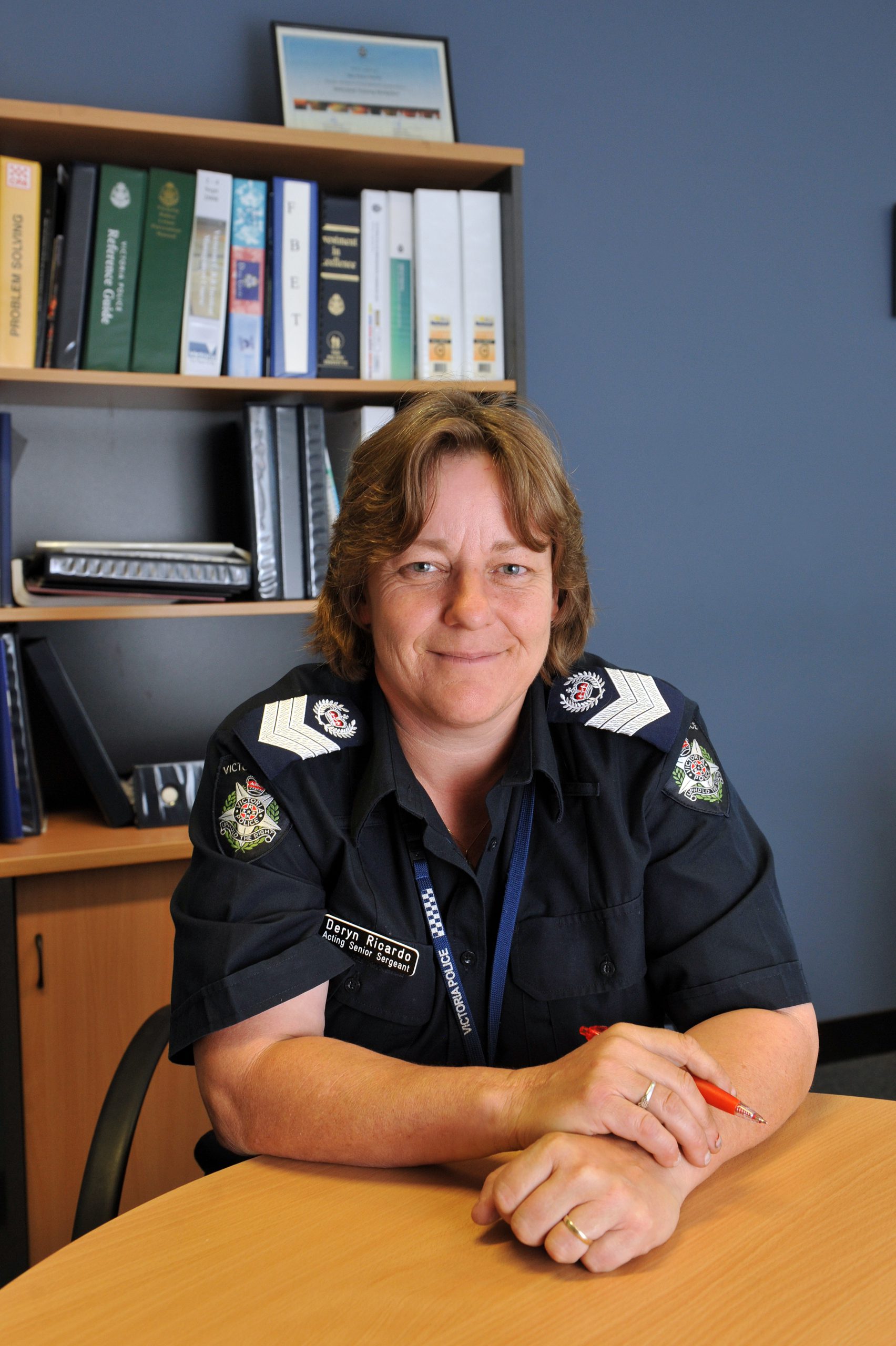 Latrobe Valley sits at the top of Victoria's family violence incidents list, but family violence advisor for Gippsland Deryn Ricardo believes this is due to high compliance.
Based at the Latrobe Police headquarters in Morwell, Sergeant Ricardo works with Latrobe's family violence unit, support agencies and the community to break the family violence cycle.
She said a holistic approach from police, support agencies and child protection services had made the community feel more confident in reporting family violence incidents.
"I think we're a little ahead of the state in relation to the way we've dealt with family violence," Sgt Ricardo said.
"We come from quite high base figures from previous years and compliance level is very high here with members' response.
"And there's no such thing as a technical breach, so (if there is) any breach, it will be recorded as such, and family violence reports go in."
The police response is governed by a family violence code of practice, where police speak to both parties, investigate any allegations, apply for intervention orders if necessary and make referrals to support services in the area.
Latrobe Police Family Violence Unit Sergeant Kara Eichhorn said uniformed police took a zero tolerance approach to family violence, a stance the entire community should embrace.
"It's something for all of us, we all need to be involved in it," she said.
"It shouldn't be seen as, if it's the neighbours having an argument, what happens behind closed doors stays behind closed doors."
The pair emphasised family violence was not always physical, but involved emotional, financial or cultural abuse, and reminded the community anyone could file a report.
While Sgt Ricardo maintained there could still be a stigma around victims reporting family violence, especially men, she said this would slowly improve in time.
"It's quite a complex thing; it's not just a stigma, it's a fear, it's disruptive to someone's life," Sgt Ricardo said.
"Some people are in love with their partner, all they want them to do is to change."
Although they admitted stamping family violence out would not occur overnight, combatting community attitudes and early intervention were key preventative measures.
"Ten or 15 years ago, if your neighbours had an argument or if someone knew the family was fighting, it was their business and you didn't intervene," Sgt Eichhorn said.
"Now we've got that other people are reporting…so hopefully in the next 10 or 15 years it'll be parties involved in it and they'll say well this is not right, there's an issue going on and they'll get help early on."
If you are experiencing family violence, phone 000 for immediate assistance. For counselling and support, phone 1800 737 732.
If you feel your behaviour may be violent towards your partner and would like to talk to someone, phone 1300 766 491.