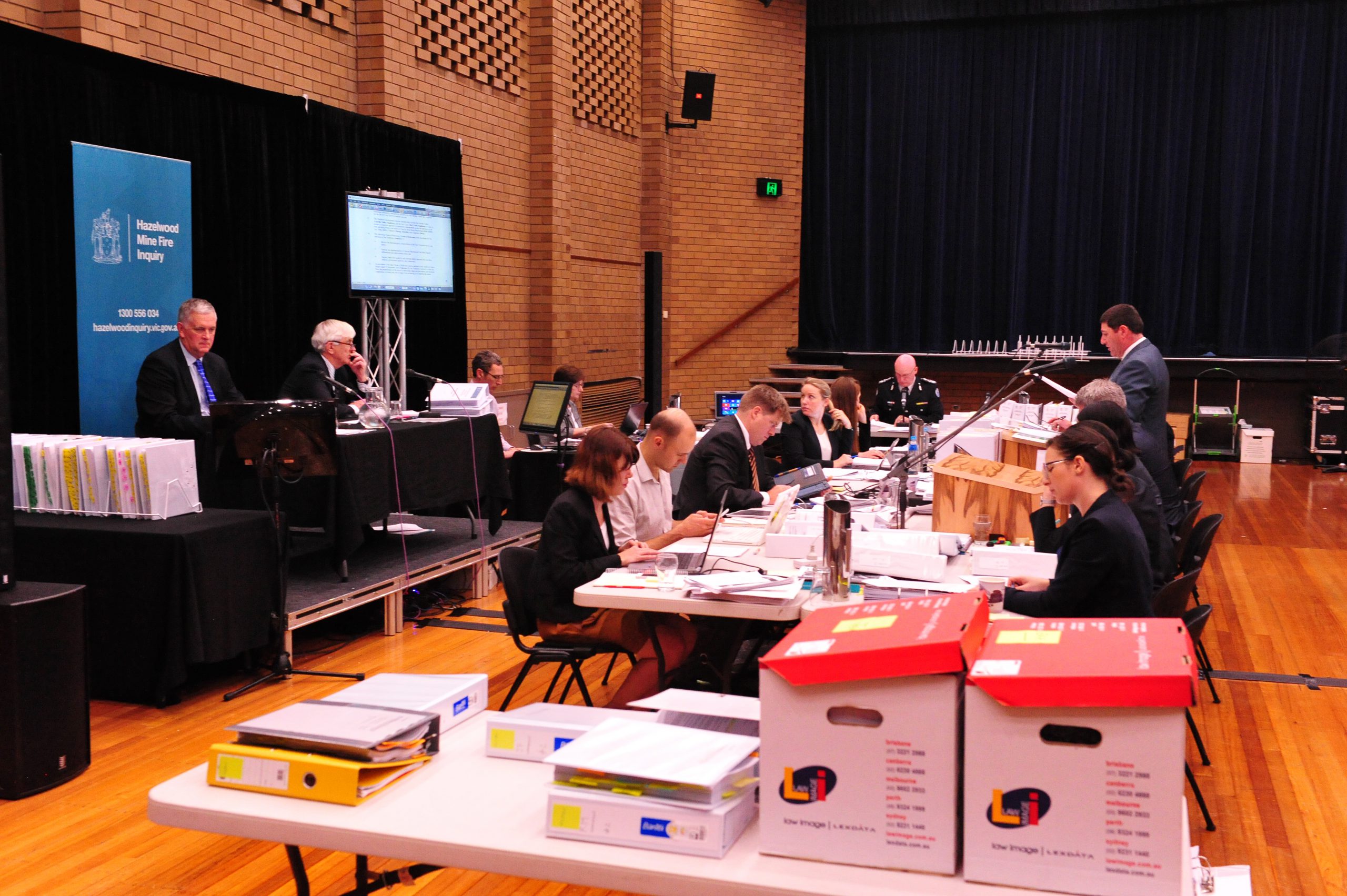 Rehabilitating the Latrobe Valley's mines into artificial lakes after power stations close down may be 'unfeasible'.
As the State Government considers mine rehabilitation work plans for Hazelwood, Loy Yang and Yallourn at the Hazelwood Mine Fire Inquiry this month, water authorities and mine experts have been unable to assure water access or future mine stability.
Federation University professor of geotechnical and hydrogeological engineering and Technical Review Board member Rae MacKay told the Board of Inquiry he was a great believer the region would end up with a lake system, but there would be serious consequences to substance and water resources overall.
"We will achieve a solution, but I'm not convinced we will achieve an unmanaged solution," Professor Mackay said.
He said brown coal was an interesting, light and jointed material that could be moved independently by ground water pressure.
The TRB currently had seven at-risk batters the regulator had not acted on, Professor Mackay added.
"This will need to be looked at further. It's not a straight-forward transfer of knowledge," he said.
The inquiry heard evidence it would require 748 gigalitres of water just to fill the Yallourn mine, dwarfing the estimated 500 gigalitres of water in Sydney Harbour.
Each mine has groundwater licences until 2025: Loy Yang 19,000 megalitres, Hazelwood 22,000 megalitres and Yallourn 3285 megalitres, respectively.
The Department of Economic Development, Jobs, Transport and Resources approved with conditions a 2015 Work Plan Variation for AGL Loy Yang three weeks prior to the hearings.
However the inquiry was unable to confirm during cross examination if there had been discussions between water authorities and mine operators about water access.
"There have been some references to the Loy Yang 2015 work plan variation, which was reviewed by both Department of Environment, Land, Water and Planning and Southern Rural Water," Hazelwood Mine Fire Inquiry counsel assisting Ruth Shann said.
She asked Southern Rural Water managing director Clinton Rodda if any other work plans had been evaluated by any of the three water areas, who said "not to their knowledge".
It also remains unclear if bulk entitlements, allowing mines to extract water from waterways including Blue Rock Lake and Lake Narracan, will be available once mine operators cease power generation.
In evidence provided to the inquiry, the Gippsland Region Sustainable Water Strategy 2011 said current rehabilitation plans for coal mines involved flooding them to create artificial lakes.
"However, this is not considered to be an entirely viable option any longer because there is insufficient water to fill most of the mines," the report said.