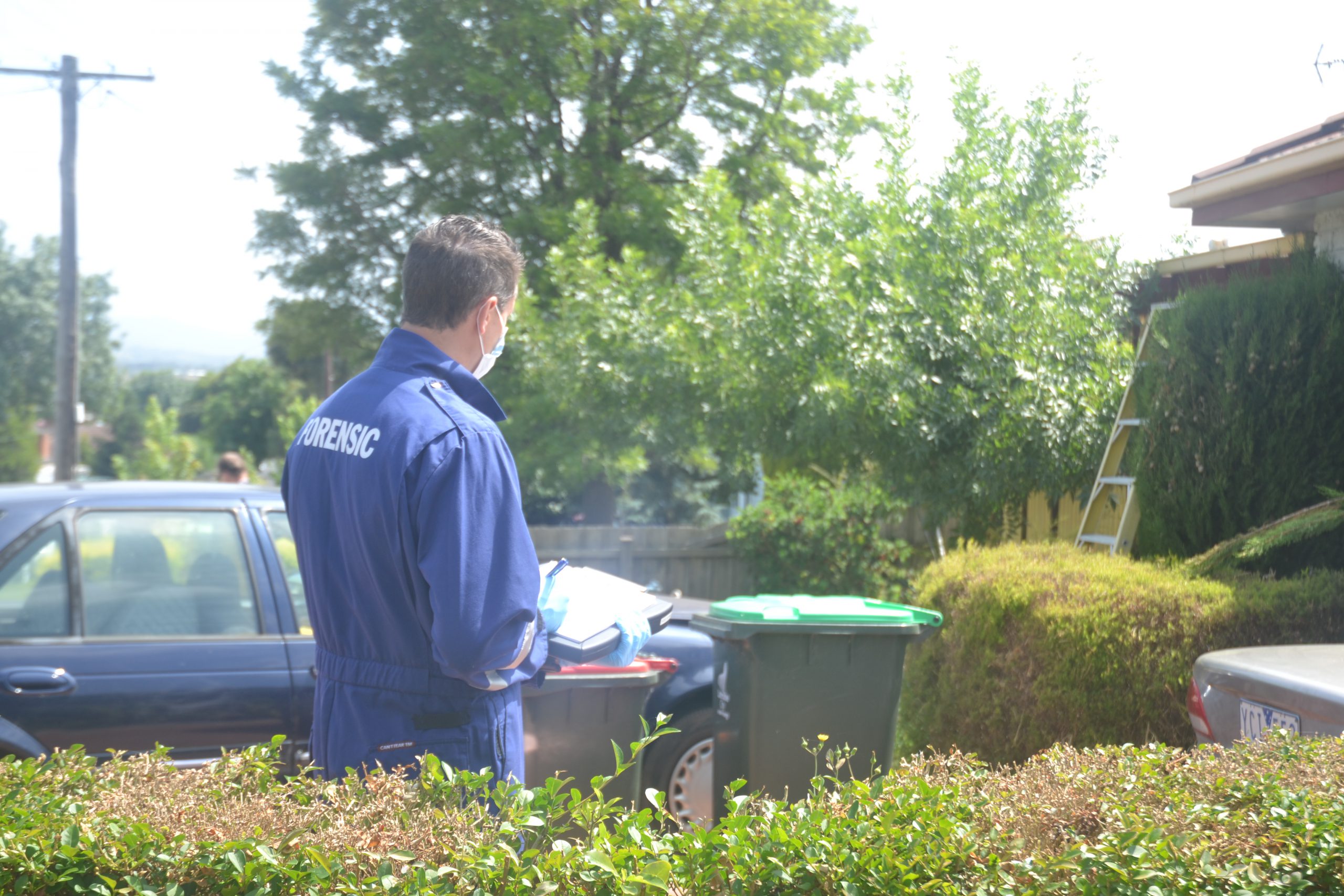 Forensic examiners combed the former Moe residence of murdered man Albert Pisani on Thursday in the hope of uncovering evidence that will shed more light on his death.
Missing Persons Squad Detective Senior Sergeant David Butler said as the result of a review of the investigation into Mr Pisani's disappearance, police had concluded he was murdered at his home address.
"Obviously there's been advances in science and technology in terms of DNA and other techniques that are available to forensic examiners in this day and age, that just wasn't available then, so we're hoping with a renewed effort and search today we will locate some evidence," Det Snr Sgt Butler said.
He said the current occupant of the Prince Street property was in no way considered involved.
Police revealed Mr Pisani was involved in a dispute at his Morwell workplace, the former State Electricity Commission briquette factory, in the days leading up to his disappearance.
"We're seeking information from anyone who was present when that argument took place or that has any knowledge in relation to that argument," Det Snr Sgt Butler said.
Mr Pisani was reported missing on 15 October, 1986.

The 27 year-old man's remains were located in a shallow grave in bushland at Driffield on 9 June, 1987.
"We're always hopeful that with every step we take we're getting closer to making an arrest," Det Snr Sgt Butler said.
Detectives would also like an anonymous caller to Crime Stoppers to contact them again.
According to Victoria Police, the caller gave credible details of how Mr Pisani's body was disposed of and investigators believe the person may have further information which could be of assistance.
Last month, police announced a $1 million reward for information to identify those responsible for the death of Mr Pisani.
The reward will be paid at the discretion of the Chief Commissioner, for information leading to the apprehension and subsequent conviction of the person or persons responsible for the death.
The Department of Public Prosecutions will also consider granting indemnification from prosecution to any person who provides information as to the identity of the principal offender or offenders.
Anybody with information is urged to phone Crime Stoppers on 1800 333 000 or you can submit a confidential report to www.crimestoppersvic.com.au.