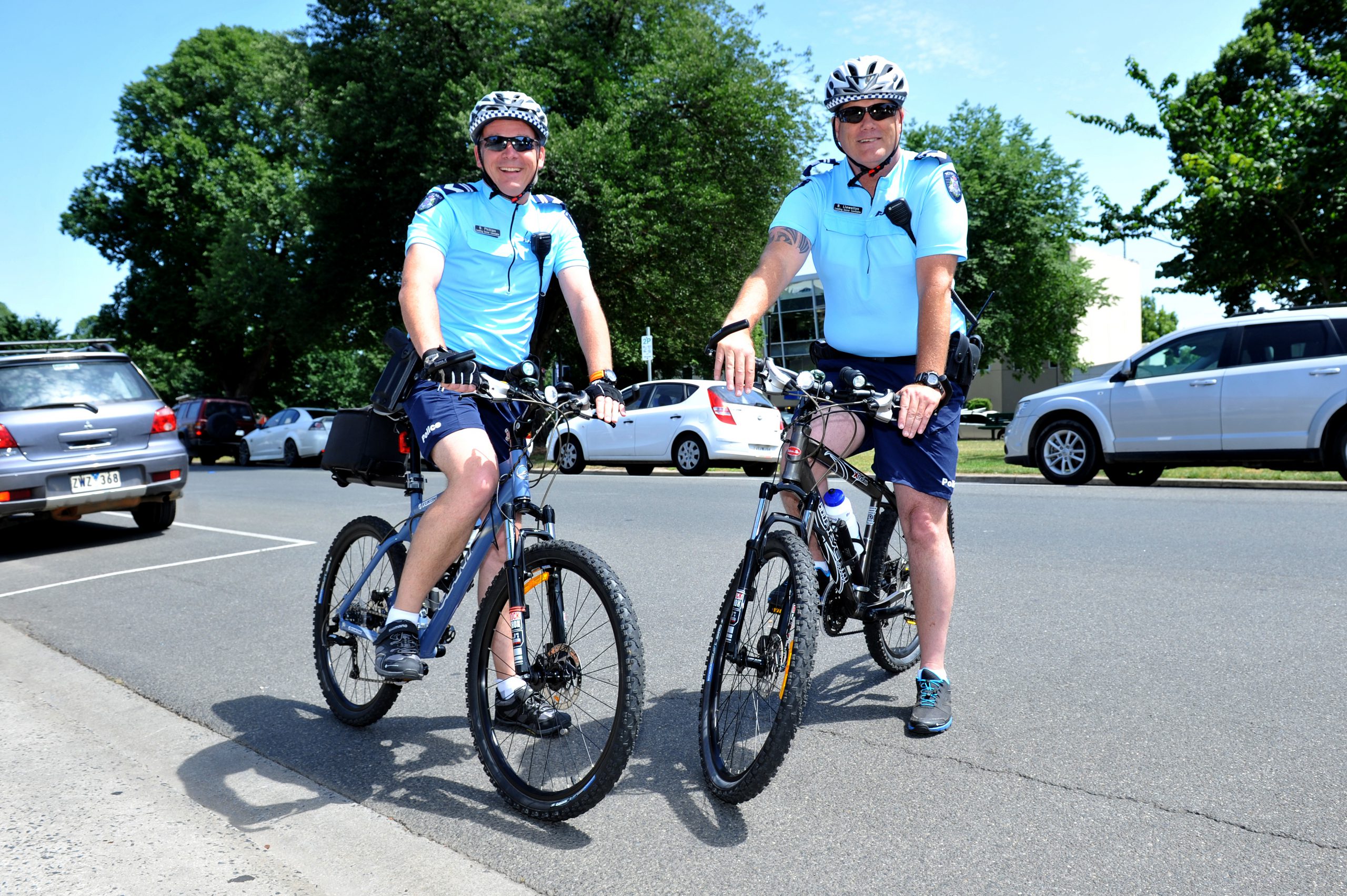 Pushbikes, cars and booze buses will be critical tools of the trade for local police in the next few weeks, as they carry out an operation to keep roads safe during the Christmas season.
Latrobe Highway Patrol's Leading Senior Constable Grant Phillips and Leading Senior Constable Bromley Llewellyn were last week among those hitting the streets.
The operation is targeting speed, drug and drink driving, seatbelt offences, as well as driver distractions like mobile phones.
"The pushbikes give police more mobility throughout shopping centres and shopping centre carparks," Latrobe Highway Patrol Sergeant Andrew Scanlan said.
"There will also be marked and unmarked police cars around the shopping centres."
In three days of the operation, police detected more than 50 offences, more than 30 of which were for not wearing a seatbelt, or mobile phone use.
Sgt Scanlan said the operation would include booze buses, but all police vehicles would be used for drug and alcohol testing.
"They could be anywhere at any time," he said.
"We want everyone to have a safe Christmas and arrive at their destination.
"We want to aim for zero, because no deaths are acceptable on the roads."