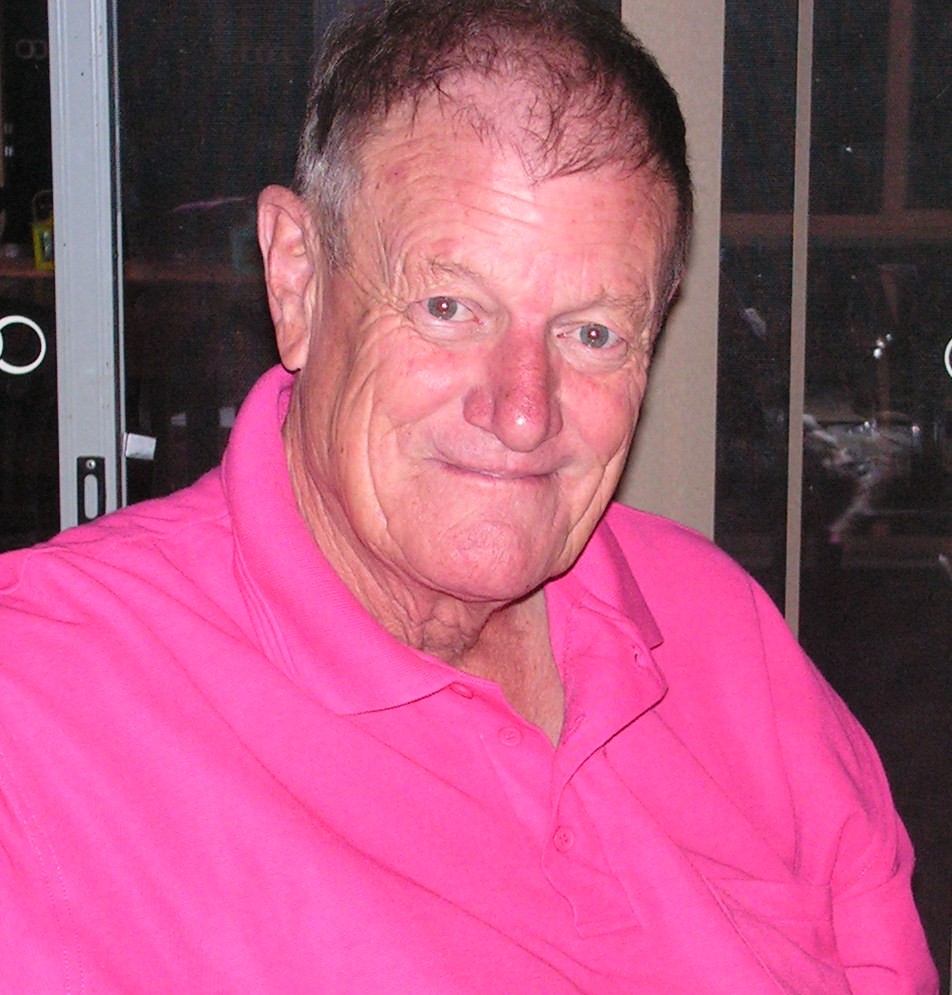 Love never leaves, it stays behind.

These are the words Maree Vickery will remember of her husband, Traralgon stalwart Allan Lyell Vickery, who died on Tuesday.
"I knew that when he was going to leave me, his love wouldn't leave me," Maree said.
"I still feel loved by him."
Allan died aged 76 at home with Maree by his side after a long illness.
"We always made a promise I would be there at the end," Maree said.
Born and raised in Morwell, Allan was living in Yallourn when he met Maree at a Thursday night dance.
Maree said the couple bonded over their similar childhoods.
"We didn't really receive the affection we (should have) received as children," she said.
"We both craved affection and found it in each other."
The two married on 21 January, 1961 and had three children – Dale, Grant and Sally.
Well-known for his dedication to the community, Allan worked at the Victorian State Electricity Commission at Yallourn in the late 1950s, remaining in the power industry until retiring in the late 1990s.
He was also Group Scout Master of the Yallourn North Scouts for eight years and was elected to Narracan Shire Council aged 29 among other things too many to list.
However, Allan was perhaps best known for his work with the Lions Club.
He was responsible for the formation of the Yallourn North branch where he was Charter President before transferring to the Traralgon Lions Club in 1980.
He remained with the Traralgon Charter, serving until his death.
An avid angler, Allan was quite the gourmet cook.
"But he was driven by the need of his community," Maree said.
"Allan and I always believed your community was the most important.
"If you bring a family into the community you need to help that community to flourish."
Traralgon Lions Club treasurer Geoff Neal said Allan did just that, dedicating his life to the Latrobe Valley community.
"If something needed doing, Allan would be right in the middle of it," Geoff said.
Allan was instrumental in the development of the Lions Australia Spinal Cord Fellowships – assisting spinal cord injury treatment, Victory Park's Sound Shell, Newman Park's liberty swing and all access playground, along with the Traralgon Farmers Market.
During his time with Lions he held virtually every position at club level at least once, including Multiple District 201 chairman from 1985 to 1986, where he was responsible for all Lions Clubs across Australia, Papua New Guinea, Norfolk Island and East Timor.
"Without thought for personal reward, Allan has helped make Traralgon and the world a much better place to live," Geoff said.
Allan was formally recognised for his contribution to the Valley in 2013, when he was named Latrobe City Citizen of the Year.
Despite his poor health, Allan attended the ceremony and thanked the community for the honour.
"It was a great surprise to be named, but this award really belongs to you; I am just a catalyst," Allan said at the time.
For Maree, she takes comfort in knowing Allan will always be in her heart and she in his.
"He always said he would leave his love behind, and I always believed him," she said.
"I said I would give him all my love and he said with my love he would go fulfilled."
Family, friends and the broader community will gather to remember Allan tomorrow from 10.30am at Latrobe Funeral Services Chapel, 260 Princes Highway, Traralgon.