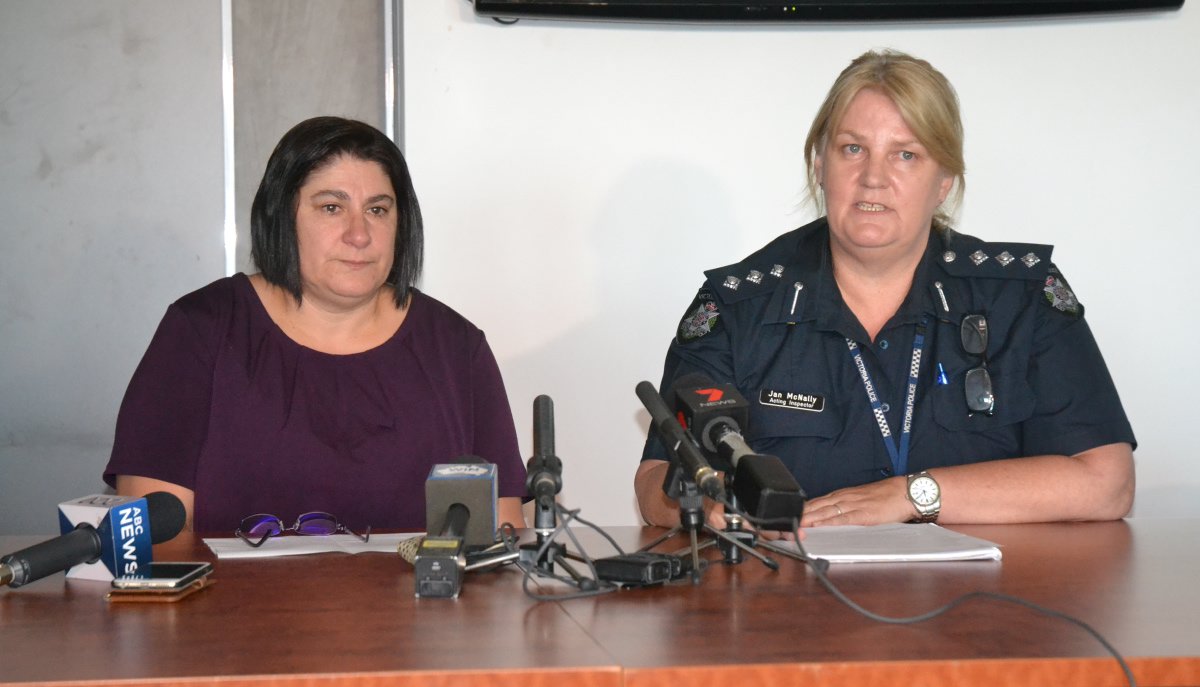 Police are offering a reward of up to $350,000 to find two men who brutally assaulted an elderly couple at their Delburn farm last year.
One year ago, two men wearing balaclavas forced entry through a window at the Strzelecki Highway home about 2am on Sunday, 11 January.
The elderly couple were asleep when the two men tied the couple with duct tape and assaulted them with an unknown weapon in their bedroom.
The 75 year-old woman suffered minor injuries and was able to free herself before alerting neighbours at a nearby property.
Her 80 year-old husband received life-threatening injuries and was airlifted to The Alfred Hospital.
A quantity of cash and jewellery were stolen and the offenders left in a vehicle in an unknown direction.
Acting Inspector Jan McNally said Bass Coast Criminal Investigations Unit had been working on the case for a year and were offering the reward for further information.
"We do not want men like this out in our community, so what we're asking for is for the community if they know something, say something," Act Insp McNally said.
Holding back tears, daughter of the elderly couple, Stephanie Deacon, said the incident had "taken her father away" and pleaded for closure.
"I don't want them to do this to anyone else because I wouldn't want anyone else to go through this," Ms Deacon said.
"I just hope someone comes out and helps us find these people."
Ms Deacon said following the attack her father was not the man he used to be.
She said he no longer cared for the farm nor tended to his vegetable garden.
Ms Deacon said he was badly brain damaged and was often confused about where he was or the identity of close family members.
"She (mother) is scared to sleep and every little noise is just a memory (of the assault)," she said.
Bass Coast Crime Investigation Unit Leading Detective Senior Constable Paul Burns said the attack was unprovoked.
"Someone out there knows who is responsible for this, and we are appealing for them to make contact with police," Ldg Det Burns said.
Anyone with information should phone Crime Stoppers on 1800 333 000 or make a confidential report at
www.crimestoppersvic.com.au