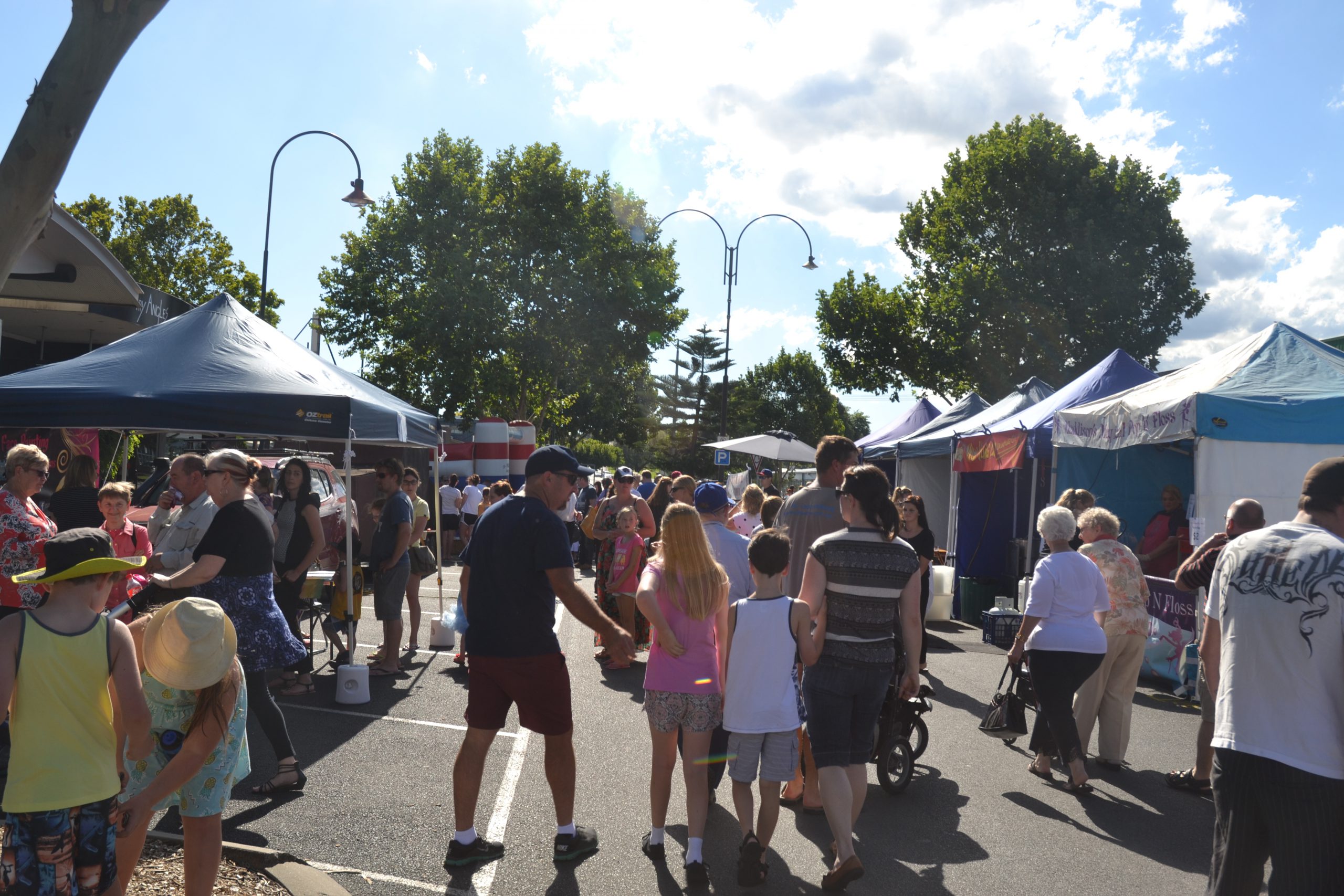 Traralgon's Summer Nights Festival will return this Friday, bigger and better than ever.

In an evening of summer fun, Seymour Street will come alive with more than 4000 people expected to enjoy all the festival has to offer.
At last year's inaugural event about 5000 people packed Seymour Street.
Event manager and Traralgon Chamber of Commerce assistant secretary Ty Morsink predicted Friday's event could top last year's.
"It's bigger than last year. This year we have more than 60 market stalls selling arts and craft, fresh produce, wine and all the best of Traralgon businesses," Mr Morsink said.
A jumping castle, petting zoo and face painting will keep the children entertained, while adults can relax and enjoy a glass of wine as they take in the music of local performers, including the City of Traralgon Band and Matt-Peter Fry's band, Gaffer Tape Picassos.
Buskers will also line the streets performing a variety of original material and well known hits.
Participating Traralgon businesses in the central business district will extend their trading hours during the festival and shoppers are encouraged to take advantage of the specials on offer during the evening.
"It's a great, free, family night," Mr Morsink said.
"Come down, relax and celebrate what Traralgon and the Latrobe Valley have to offer."
The Traralgon Summer Nights Festival will take place on Friday from 5pm to 8.30pm, along Seymour Street, Traralgon.
The road will be closed to traffic from 1pm to 10pm; all other Traralgon CBD roads will be open as usual.
The multi-deck car park will be open during the festival for parking, while portaloos, chairs and tables will be provided.
Those attending are advised to bring cash as EFTPOS services may be unavailable.
For more information, visit the Summer Nights Festival Facebook page.