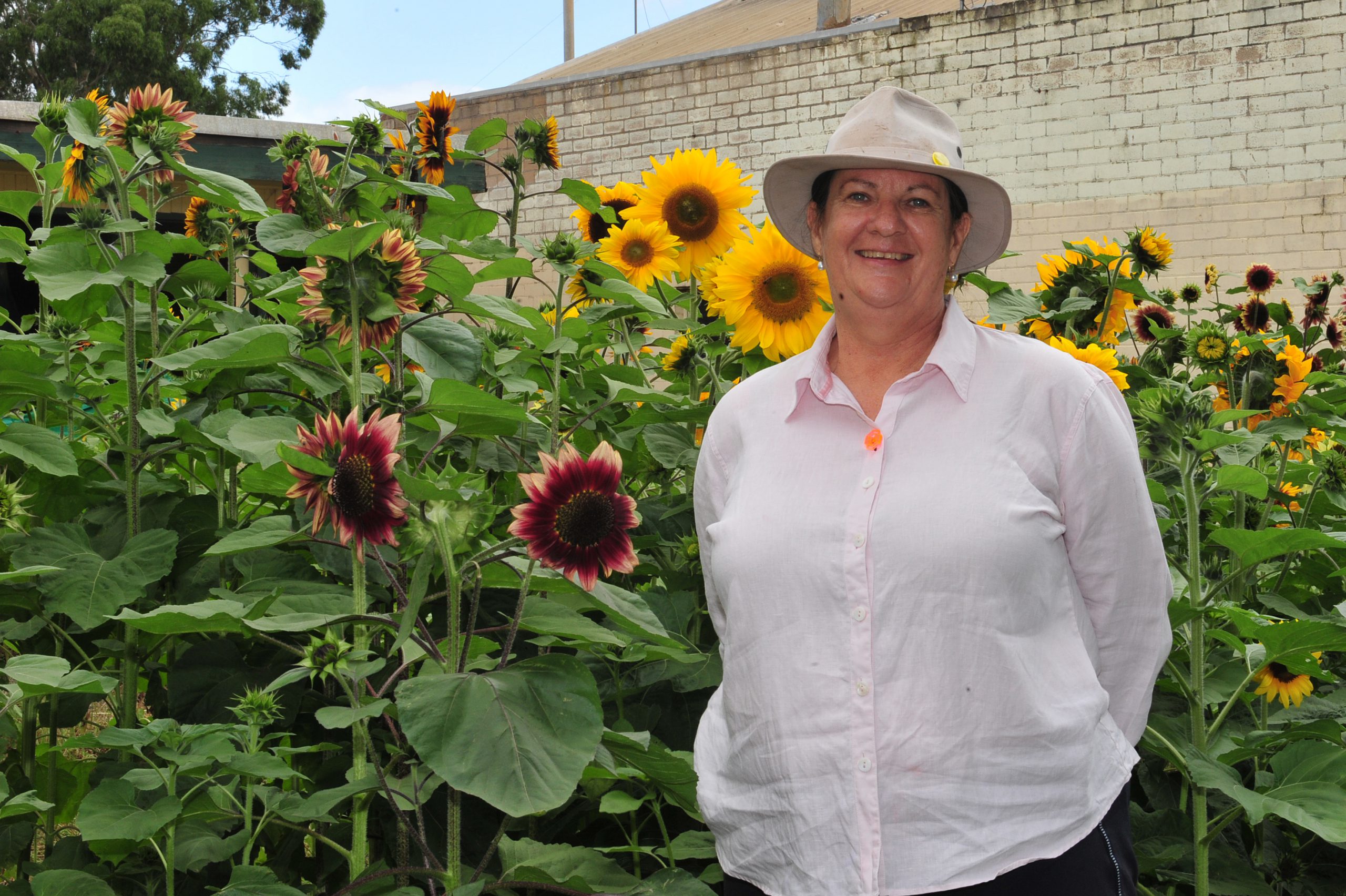 A unique rainbow is in full bloom at a Moe Get Sunflowered site.

Planted with the full range of colours developed by leading Australian sunflower hybridist Keith White, the Fowler Street site is attracting plenty of attention among residents.
Sunflower ambassador Cheryl Wragg said the site's colourful identity was influenced by the fact it was the location of the old Rainbow Autos.
"We wanted to make use of the full range of colours that have been made available to us by Dr White… no-one else in the world has developed such a comprehensive range of flowers so we're very privileged to have access to his seeds," she said.
Dr White is developing sunflowers of more than a dozen different colours, as well as varieties, including multi-headed, dwarf and semi-dwarf.
But it seems the sunflowers are proving too popular, with several destroyed by people keen to take have their own piece of the sunflower project in their gardens.
Ms Wragg urged anyone interested in getting their hands on one of the many varieties of sunflowers planted at the Moe site to wait until the community harvest in about three weeks.
"People are literally killing the sunflowers with kindness at the moment because they're seeking to take the sunflowers home with them, we'd ask people if they could just hold off for three weeks, we'll cut the whole site and give out armfuls of sunflowers for people to take home and enjoy."