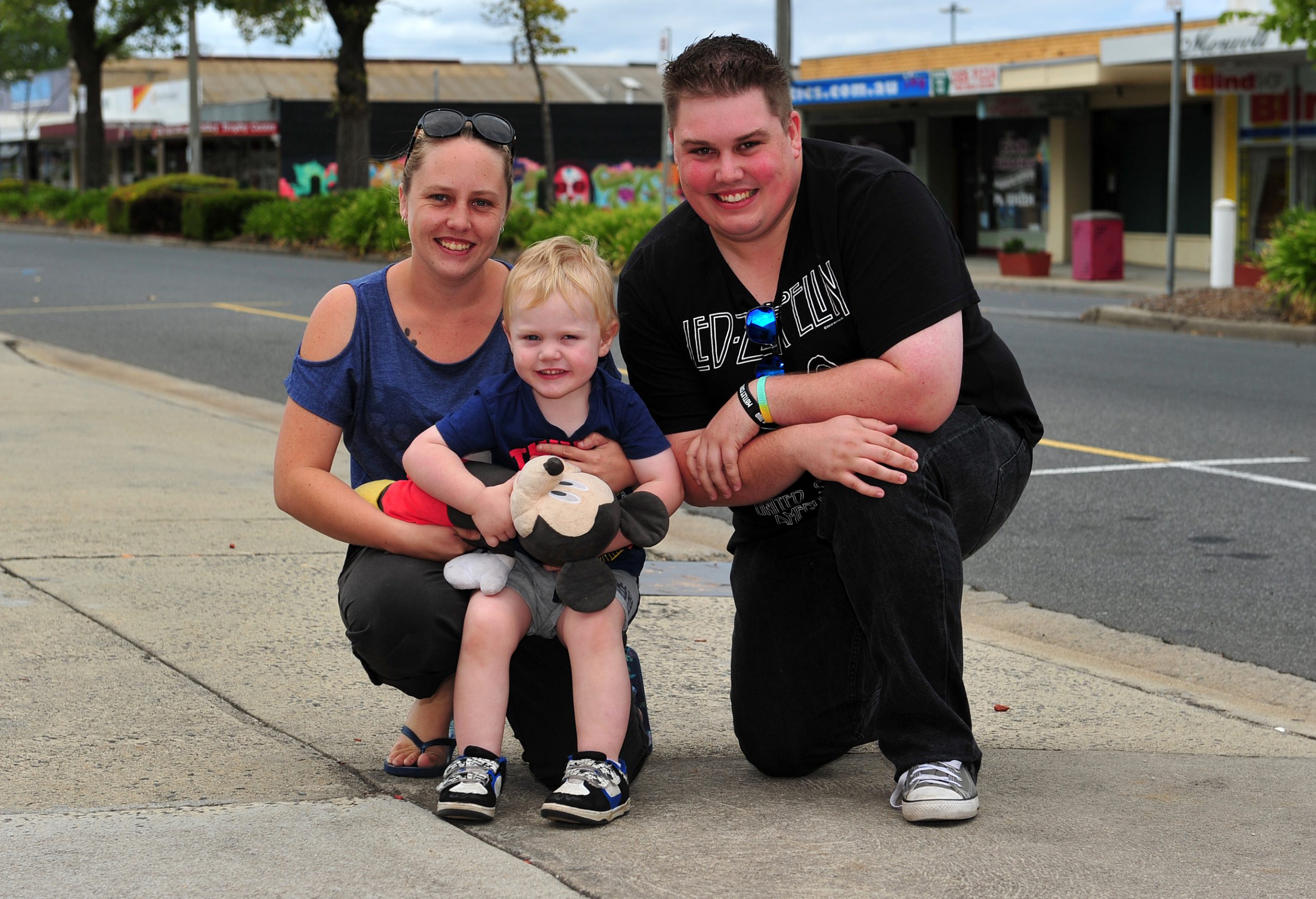 They call him a miracle baby.
A boy who, at two years of age, has already surpassed the expectations of doctors and relatives alike.
His mother describes him as a bubbly and energetic boy who develops in leaps and bounds everyday.
Lachlan is living with a genetic overgrowth disorder, Beckwith-Wiedemann Syndrome.
His entire left side is slightly larger than the rest of his body and his development is slightly delayed.
This diagnosis has led Lachlan and mother Melissa Dunham on a road of many questions, but little answers.
"We had never heard of it… and I had to gather my information from the specialists and educate his GP, his paediatrician, anybody that comes into contact with Lachlan," Melissa said.
"It's been a huge rollercoaster, just trying to understand what it is and what the outcome could be and just trying to help Lachlan get the best out of life."
Children with BWS usually grow at an increased rate and are susceptible to abnormally large features, including the tongue and abdominal organs.
BWS can lead to low blood sugar, kidney abnormalities and cancerous tumours among children.
Lachlan will undergo regular ultrasounds and blood tests every six months, checking for kidney or liver tumours, until the age of four.
Melissa said her own experience with the lack of information available inspired her to spread the message to make it easier on other parents.
"He was born, I brought him into this world, he lasted longer than what the doctors had expected from him and (he is) learning to crawl, walk, talk, play, he's leaps (and) bounds (ahead) everyday," she said.
"I've always said he's a miracle baby, just because he did survive all odds."
To educate the community about Lachlan's medical condition, Melissa and her brother, Stuart Palmer, are holding a music festival at the Latrobe Valley Hotel.
Bands will take to the stage in two sessions from noon on Saturday, 2 April, with raffles and door entry to go towards funding more research and education.
Melissa said the festival was not about funding her son's treatment, but rather getting word out there about what exactly BWS was.
Musical acts will include Sisters Doll, Hopeless & Heartless, and Matt and Molly, while a mother will speak about the syndrome and show a short film.
"Try and learn a little bit about what we're trying to raise awareness for," Stuart said.
"Of course arrive at the venue, enjoy the music, enjoy your time, but just take some time to think about why you're there."
All funds raised on the day will go towards not-for-profit corporation Beckwith-Wiedemann Children's International Foundation.
For more information phone Stuart Palmer on 0474 783 3423 or Melissa Dunham on 0448 255 604.
Raise our BWS beat festival
When: Saturday, 2 April
Session one: noon until 6pm
Session two: 6pm until midnight
Where: The Latrobe Valley Hotel, 179 Princes Drive, Morwell
Cost:
Adult: $10 a session or $15 all day
Under 18s: $5 for noon to 6pm session
Information:
Phone Stuart Palmer on 0474 783 343 or Melissa Dunham on 0448 255 604