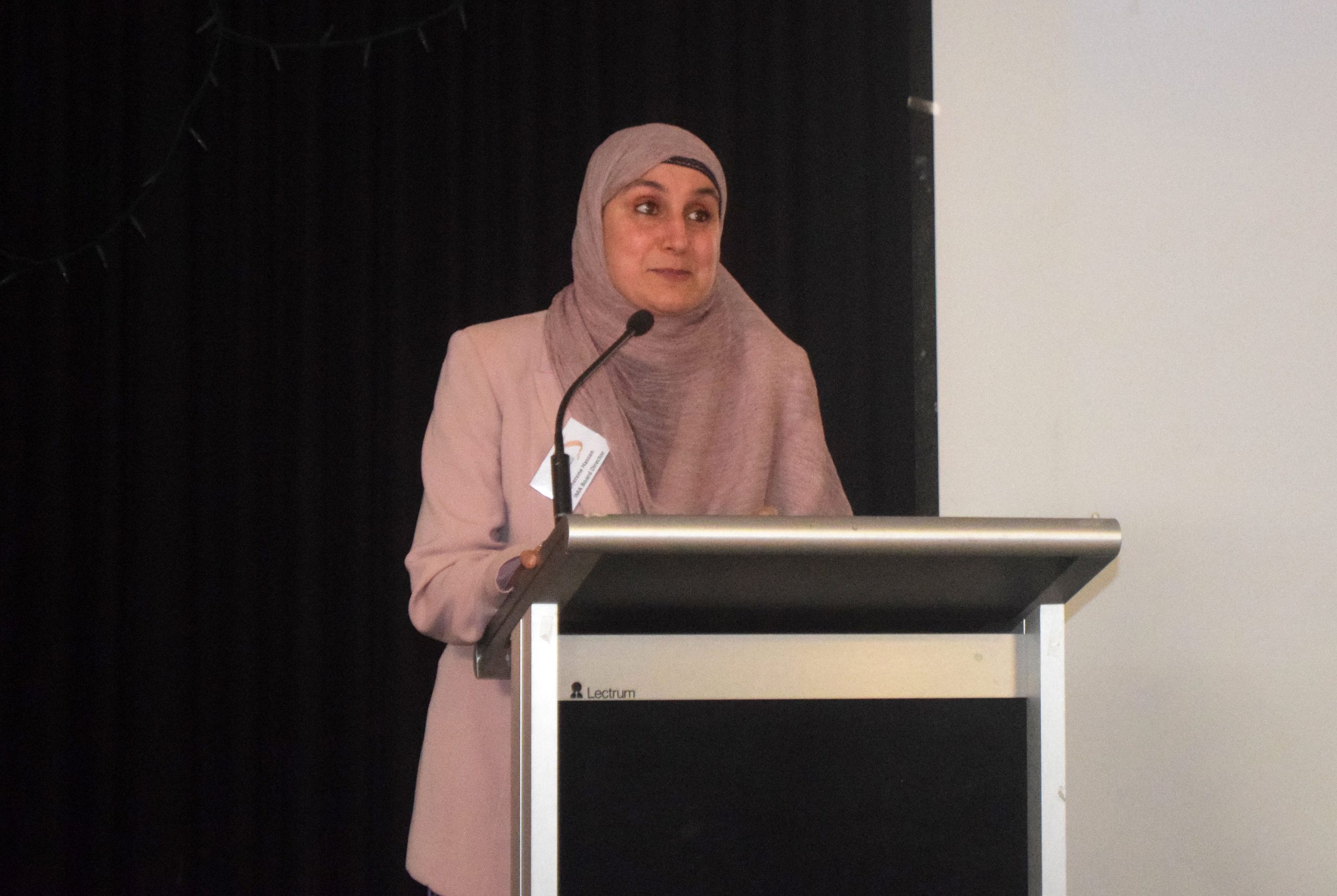 A dedicated burial site for Muslims in the Latrobe Valley is taking shape at Traralgon Cemetery.
Gippsland Australian Muslim Community president Tanveer Hassan said plans were finalised last month to build a burial place for Muslims, with construction underway at the cemetery.
The burial site, the first of its kind in the Valley, could accommodate up to 50 graves, according to Mr Hassan.
He said while it was not necessary for Muslims to have a separate graveyard, GAMC was approached about creating a dedicated space in the cemetery.
"It's not a necessity, but if we can have that it would be good because even here any cemetery you go to there are separate areas for various ethnic organisations," Mr Hassan said.
Speaking to The Express during a program hosted by GAMC at Federation University on Sunday, Mr Hassan said the organisation was also in talks with Latrobe City Council to build a Muslim community centre for functions and a place for prayer.
The centre would also feature an area for Islamic burial rites.
Currently when a Muslim from the Valley dies their body is taken to a Melbourne mosque for funeral rites and then returned to Gippsland.
Mr Hassan said talks with council about the community centre began last year, but it could take some time to build due to funding issues.
He said the local Muslim community, composed of about 100 people, needed a place of their own as they normally held their programs at FedUni.
"But then if this place is not available then we don't have any other place," he said.
Mr Hassan added while the Muslim community attended the Yallourn North mosque for prayer, it would be more convenient for a place of worship in either Traralgon, Morwell or Churchill.
He said the Muslim community preferred to build the centre away from local communities to avoid disturbing neighbourhoods.
GAMC is aware there would be "pockets" of people in the community who may oppose the proposed Muslim community centre but Mr Hassan said they could "only convince people that we are a peaceful people here".
"Our purpose is just to have our own community place and a prayer place and nothing to do with any type of negativity," he said.