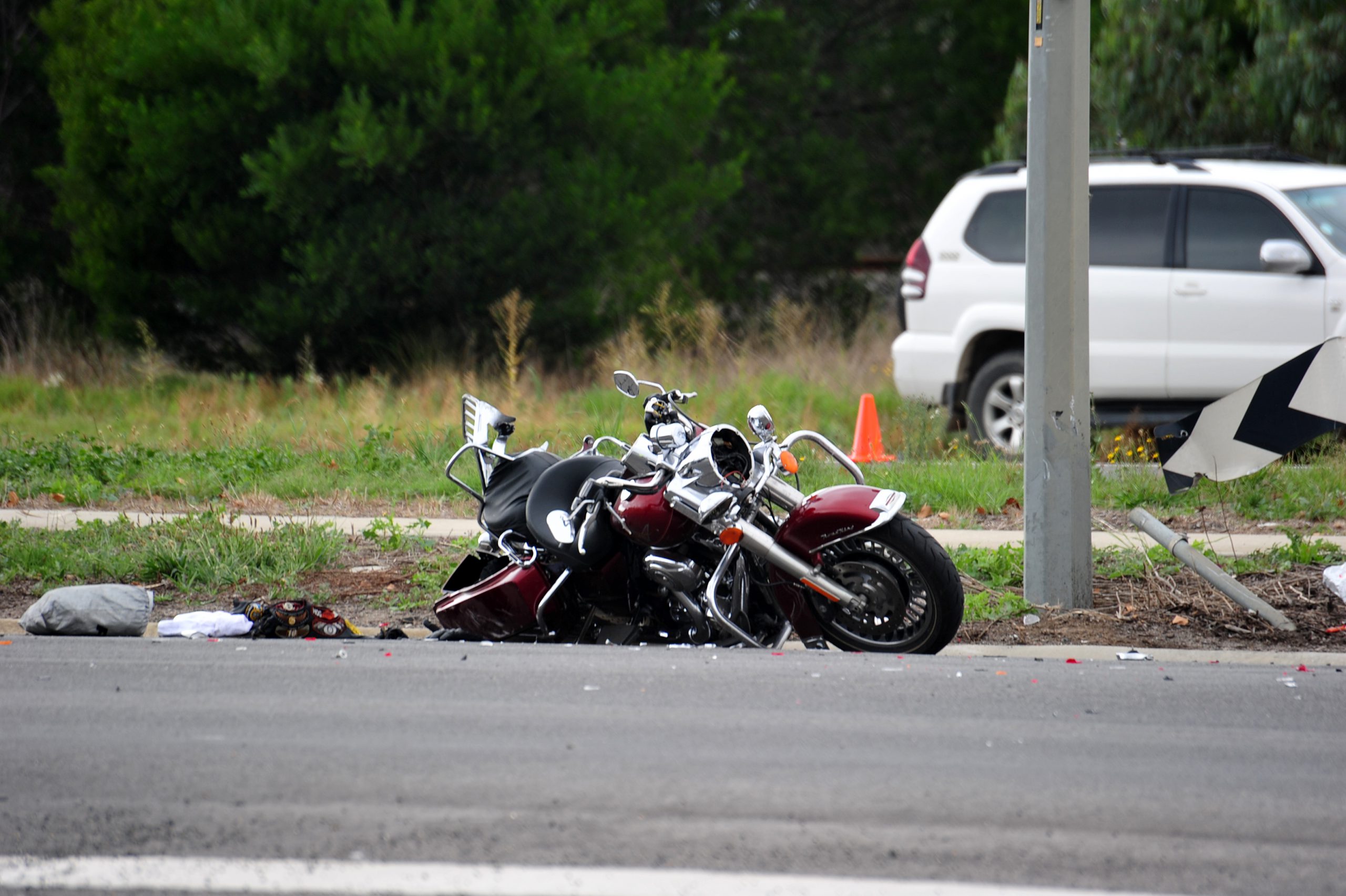 A motorcyclist has died following a collision in Traralgon on Monday.
Melbourne Collision Investigation Unit Detective Senior Constable Mick Hardiman said a silver Ford sedan collided with the rear of a motorcycle at the intersection of Princes Highway and Airfield Road at 10.40am.
Det Snr Const Hardiman said the 69 year-old rider from Ambervale, New South Wales was travelling east towards Traralgon and stopped at the red traffic lights.
He said the man was first in line when the car drove into the back of him.
The 58 year-old Yinnar driver has been arrested, interviewed and released pending further investigation.
He said the driver was assisting police with their enquiries and the investigation would consider contributing factors to the incident, including speed, fatigue and distraction.
"We know from witnesses that the motorcyclist stopped at the start of the lights. He was obeying the traffic light; there's nothing that can be attributed to the rider," Det Snr Const Hardiman said.
Ambulance Victoria spokesman Paul Bentley said bystanders and Latrobe Regional Hospital staff stopped to perform CPR on the motorcyclist prior to their arrival at 10.40am.
Mr Bentley said the man was treated by paramedics for about 20 minutes, but they were unable to revive him.
He said the two people in the car were not injured.
All eastbound lanes on the Princes Highway were closed to traffic until MCIU cleared the scene at 7pm.
Motorists detoured via Village Avenue onto Valley Drive, left onto Airfield Road and then Old Melbourne Road.
The incident is the 22nd motorcycle fatality this year, according to the Transport Accident Commission.
It follows Victoria Police assistant commissioner of road policing Doug Fryer visiting the Latrobe Valley earlier this month to raise awareness about deaths on Victorian roads.
Mr Fryer told The Express while some motorcyclists had been killed in collisions with car drivers, deaths had also been caused by speed and inexperience.
"Road use is a shared responsibility of not just cars, but pedestrians, trucks, motorbikes and cyclists," he said.
"Everyone needs to respect each other and understand it's a shared responsibility to look out for each other."
Det Snr Const Hardiman said the MCIU was seeking witnesses who saw the silver Ford sedan prior to the collision or the incident itself.
"We want to understand what happened before the incident as well. Obviously there's some reason the crash has occurred," he said.
Witnesses are urged to phone Crime Stoppers on 1800 333 000 or to make a confidential report at www.crimestoppers.com.au