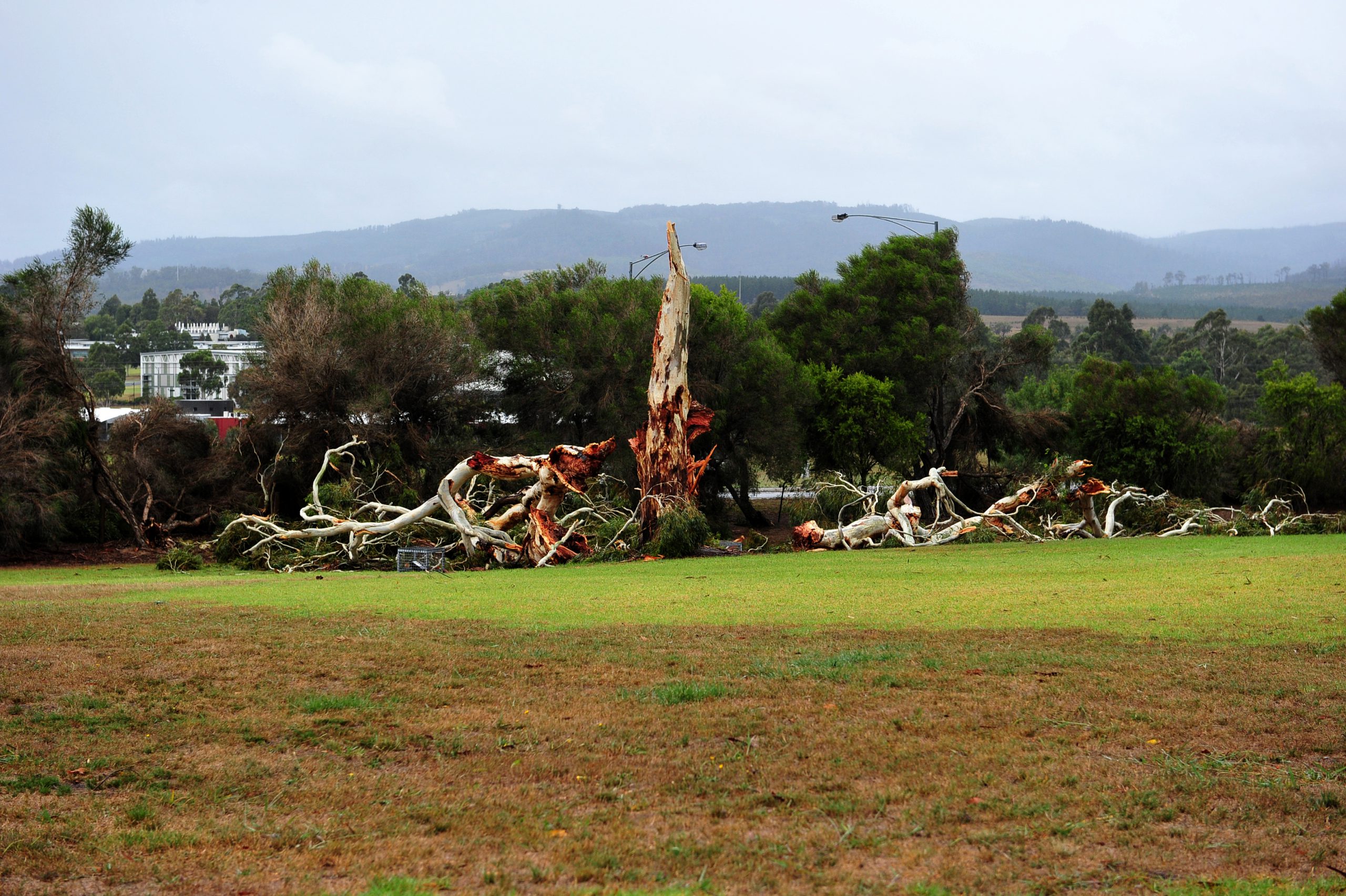 Latrobe Valley residents are urged to remain vigilant and cautious on the roads as severe winds and heavy rainfall hit the area.
Trees are down, buildings have been damaged and about 1200 AusNet Services customers across Morwell are experiencing a power outage.

Gippsland's State Emergency Service volunteers received about 80 calls from midnight through to 10.45am today, most of which were in the Morwell area.
Although the heavy rainfall is expected to ease into showers as the day progresses, strong south-westerly winds are expected to continue into the evening.
"Remain vigilant, drive safely and just be cautious obviously on the road, especially when it's wet and windy," VICSES state agency commander Diana Ferguson said.
"The rain is going to ease off, however we are still going to see some wind throughout the afternoon.
Across the state about 550 calls for assistance were made to the SES from midnight until 10.45am.
Most of the calls in Gippsland were due to fallen trees or minor building damage.
Ms Ferguson said there had been no reports of significant or life-threatening incidents so far, and acknowledged the public for doing the right thing.
"It's good, I think, with the severe weather warnings that have been issued, the public is listening which is great, and obviously the public is reacting appropriately and responsibly on the road," she said.
AusNet Services spokesman Jonathon Geddes said about 1200 customers in Morwell and surrounds were experiencing a power outage, due to the severe weather causing widespread damage.
"Crews were dispatched immediately, planned work cancelled where possible and we're hoping to have all customers back on early afternoon, weather permitting," Mr Geddes said.
He urged people not to approach any fallen or damaged power lines, and instead phone 13 17 99 to report the damage.
The heavy rainfall is expected to ease to showers, but strong south-westerly winds will persist through the Valley and Sale areas, out towards Bairnsdale and Lakes Entrance.
For non life-threatening incidents, phone the SES on 132 500; or for damaged or fallen power lines, phone AusNet Services on 13 17 99.
In an emergency, phone triple zero (000).
For weather updates or warnings in the Latrobe Valley, check the Bureau of Meteorology website at www.bom.gov.au/vic/forecasts/latrobevalley
For current power interruptions or faults, visit www.ausnetservices.com.au/Electricity/Interruptions+&+Faults/Widespread+Interruptions