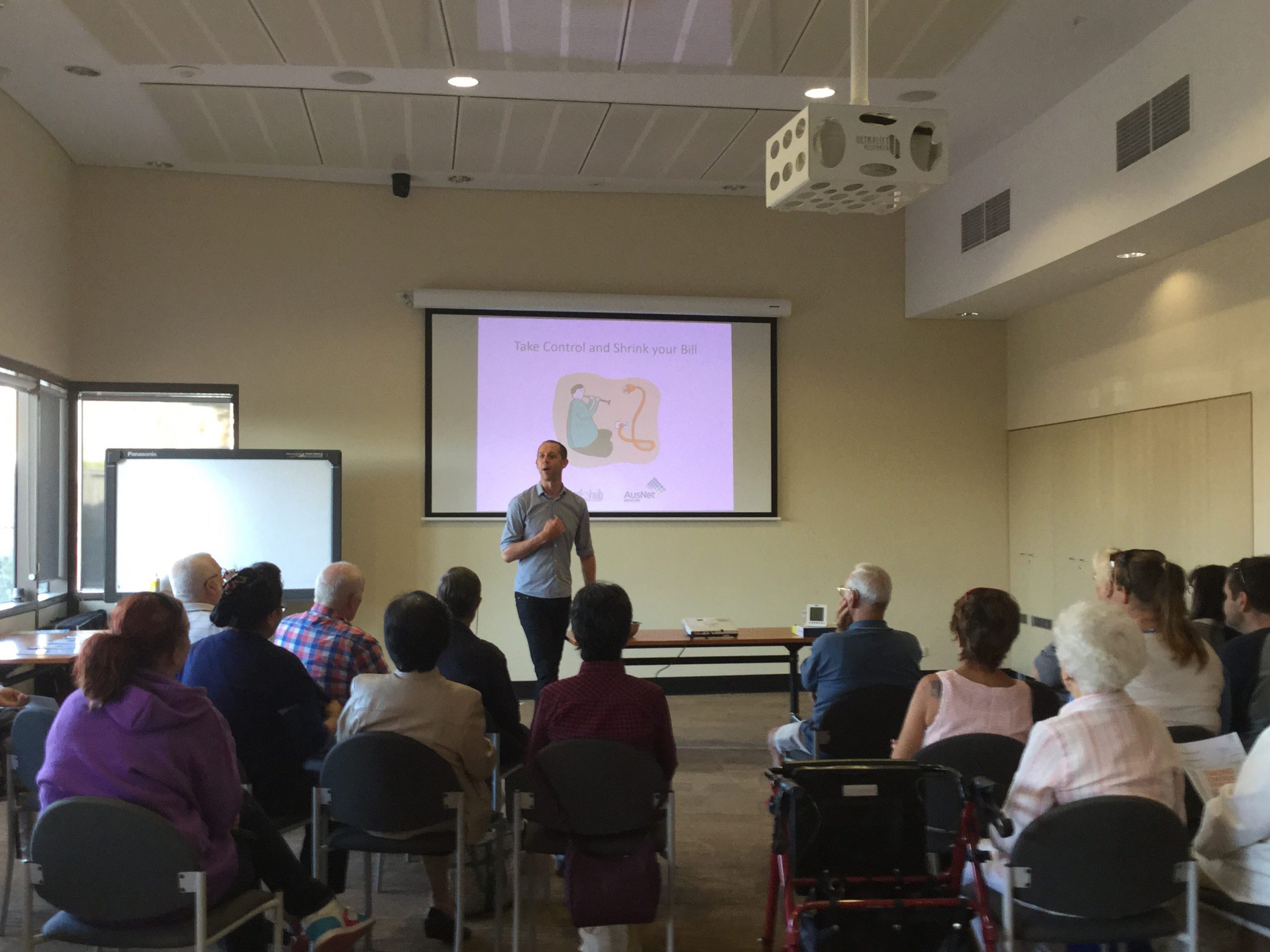 Latrobe Valley residents were the first to receive a range of tips to control their energy bills when two pilot workshops were held in town last week.
Using curtains to keep houses cool in summer and warm in winter, along with insulation to prevent drafts entering the home, were among the simple steps shared.
So too were ways to read bills carefully and compare the best deals between local suppliers, as part of a joint initiative between AusNet Services and the Consumer Utilities Advocacy Centre.
The workshops, held at the Latrobe Community Health Service's Morwell and Churchill centres, formed part of a series of four trials to be held across the state.
Morwell resident Pat Bartholomeusz said he learnt a wealth of information, including how to decipher which deals were the way to go.
He said his was the highest bill among the participants who attended the Churchill workshop, but was confident he now knew how to reduce his costs.
"The workshop was non-technical, so everybody could understand it," he said.
"The number of people attending was limited to 20. So really, every person attending had the opportunity to seek one-to-one information and clarification of any questions they had."
Jim Mersey, who attended the Morwell workshop, agreed.
"It was excellent, very informative," Mr Mersey said.
"They gave you all sorts of information – booklets, pamphlets and how to control your energy in your own house and how to take charge of your power bills."
CUAC community participation coordinator Karl Barratt said if successful, the workshops could lead to more being held in AusNet's service areas.
The workshops' success will be based partly on the participants' feedback at the end of the initial sessions.
Each participant will also be contacted in three months' time to see if they have adopted any changes.
Their smart meter data will also be checked with participants' consent, to see if their energy consumption has reduced since attending a workshop.