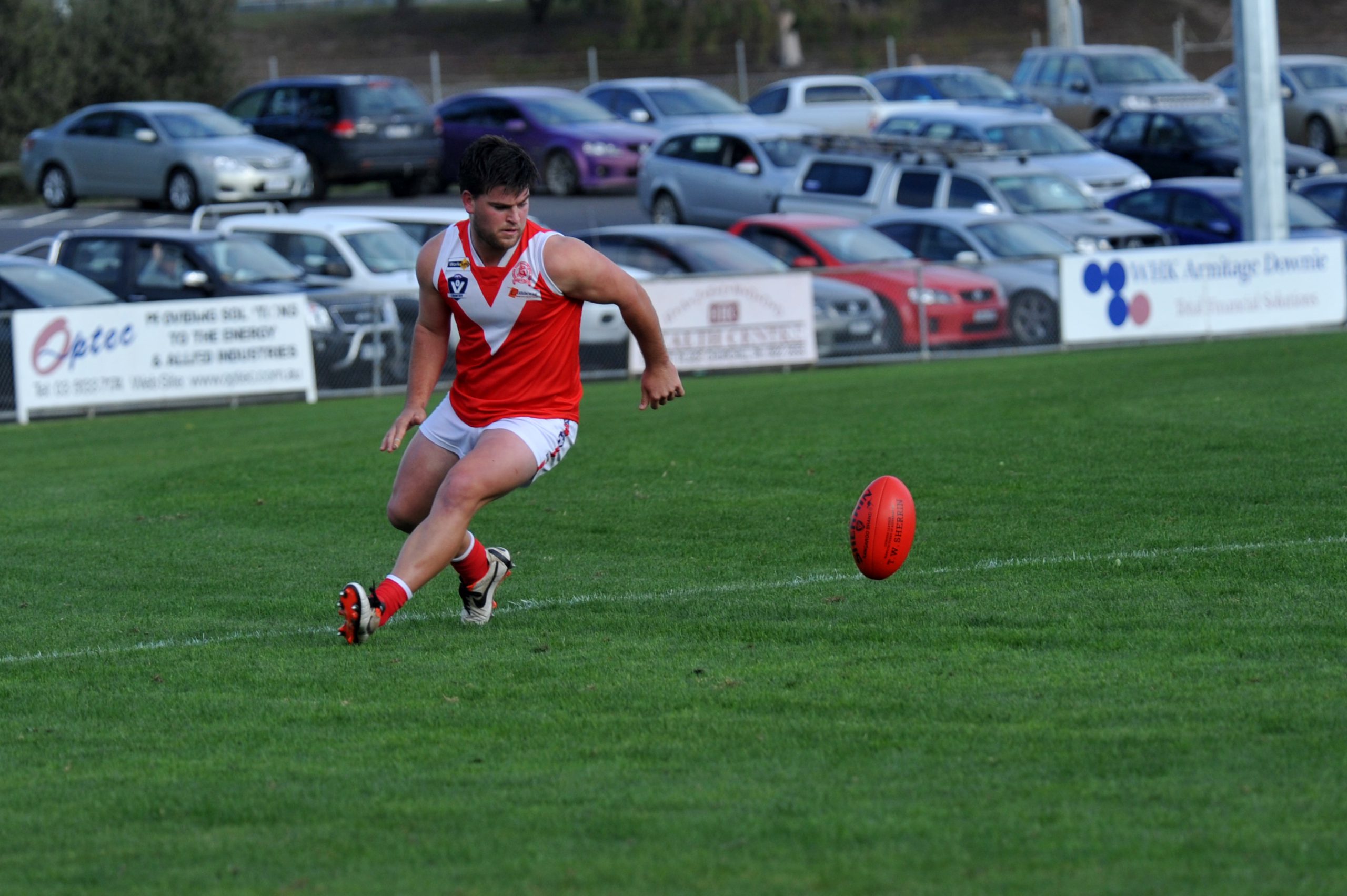 An energy-charged Easter clash between neighbours Woodside and Yarram will kick off the North Gippsland Football Netball League season on Good Friday.

As the traditional talk buzzes about the towns in anticipation, Demons coach Chris Pettitt would prefer to turn a deaf ear and get on with the job.
"It (the local rivalry) is probably even more so because people make it that way – it's the first game of the year and they get so much time to talk about it," Pettitt said.
"For me as a coach it's not ideal, you'd rather play someone else and get it out of the way, and there's not as much build up time.
"A lot of people ask you about it… you worry sometimes that it takes up a lot of the players' time and energy thinking about one game when you've got a big season ahead."
Yarram romped home 20.23 (143) to 8.10 (58) in last year's Easter encounter to avenge their first meeting the previous year, when Woodside snuck home by one point.
With a host of new recruits flocking to Woodside this season Pettitt said there was a touch of mystery about what Gary Jones' side might throw at the Demons.
"They've recruited a lot so their list has changed a fair bit and ours has changed a little, so even for us it's a little bit of the unknown and I'm sure they're much the same," Pettitt said.
"It'll be a good game, I have no doubt. It always is."
Yarram has been bolstered by the addition of Bendigo interleague representative Jay McDonald as assistant coach.
The former TAC Cup player comes highly touted by Pettitt in a Demons side set to feature several players returning from injury and layoffs in addition to its existing list.
"He's a young fella but he's a big boy and seems like an older man in a young man's body, he's pretty mature," Pettitt said.
David Clavarino will be back on deck after a year stunted by injury, along with Chris Bruns who returns from a year off after playing for Leongatha.
The coach's brother, Michael Pettitt, will also join the squad later in the season as Yarram hunts an elusive finals berth after falling agonisingly short in both campaigns since rejoining the NGFNL.
"One asset of North Gippy is every side… no matter where you finished, wants to play finals – it's a really close comp, I've never seen anything like it, so nearly any side in any given year can play finals and we've been the unlucky ones to miss out by very small margins," Pettitt said.
"We're pretty keen to get back to finals as everyone is."
The week off after the Easter match looms as a bitter-sweet prospect.
It can halt momentum or give excess time to dwell on a negative result, but also offers a chance to check out the competition.
"The week off after one game, win, lose or draw, you can probably get too much confidence out of it or you have to wait to rectify (a loss) for two weeks," Pettitt said.
However, the coach was keen to get around the grounds and see how others were faring.
The NGFNL season opener will be staged at Woodside from 2.15pm on Friday.