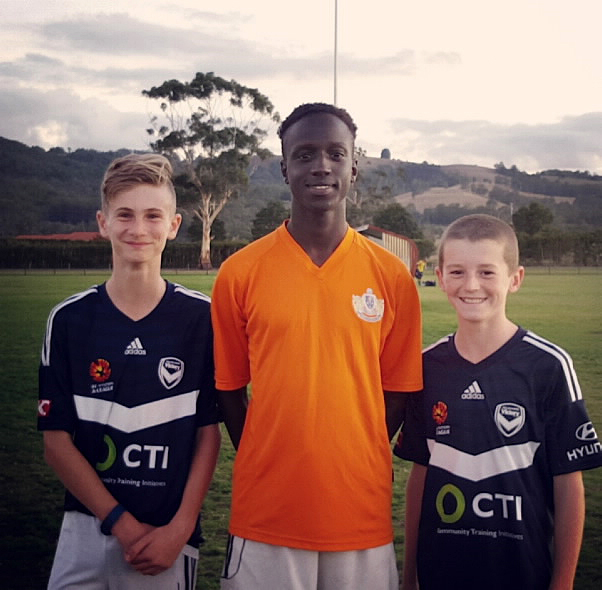 Three Gippsland Football Club players have been selected for final Victoria Country train-on squads set to contest the FFA National Championships in Coffs Harbour this year.
Julian Colantuono and Billy Whitmore were picked in the under 13 squad, while Daniel Gatpan made the under 14 cut.
Gippsland FC under 13 players Cory Johnson and Kishen Parekh made it to the last phase of the trials.
The boys will now train with the squad in Melbourne every three weeks chasing spots in the final team of 16 which will travel to the championships.
"Gippsland FC are very proud of the boys selected and those who trialled," a club spokesperson said.
"These are the sorts of rewards we expect our players to be chasing.
"We would also like to acknowledge the contribution of their previous clubs in assisting to get these boys to this stage: Traralgon City (Billy and Julian) and Moe United (Daniel). It reflects well on both of these local clubs."
The under 13 squad will play against the Skilleroos – an elite National Premier League squad – during the Easter break.
"It is a good opportunity for the boys to challenge themselves against the best boys of their age in the state and give them an idea of what is required to get to this level," the spokesperson said.
Gippsland FC is looking for boys at under 15 and under 18 level looking to play at a higher tier.
For more information phone Peter Lietzau on 0439 742 494 (under 15) or Chris Van Laambert on 0417 100 477 (under 18).