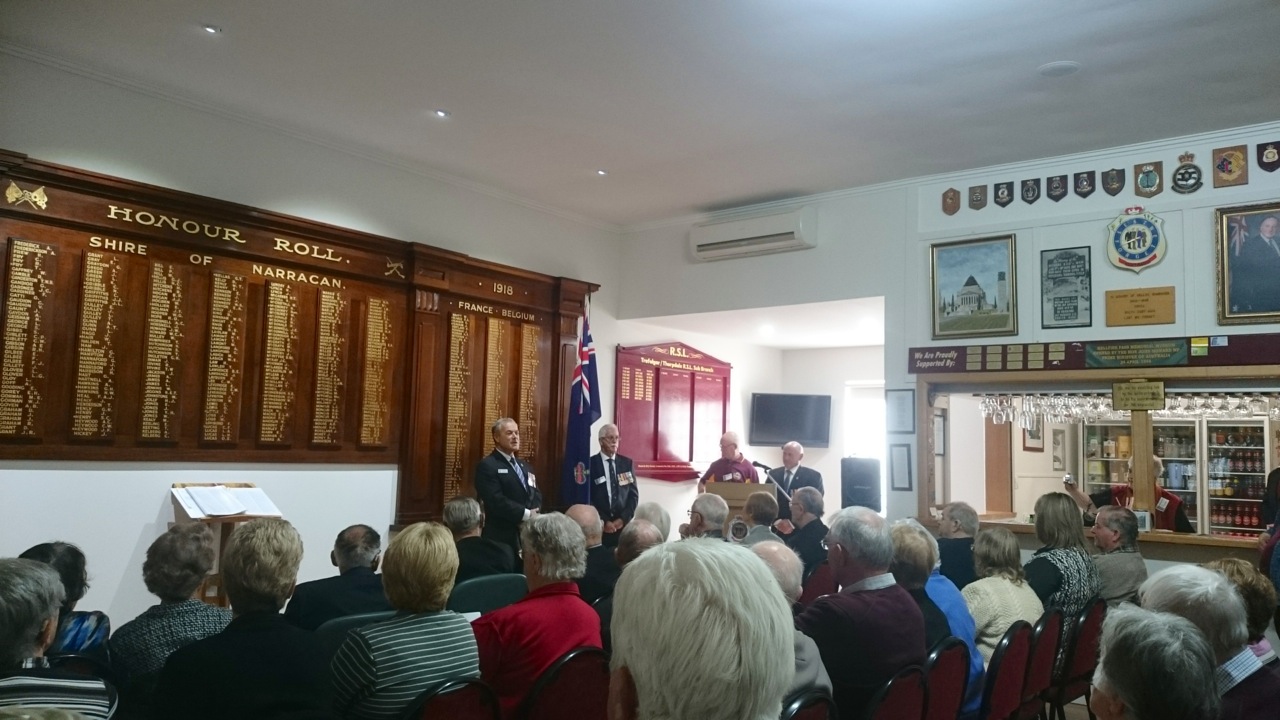 An important piece of Gippsland history has found a permanent home at the newly refurbished Trafalgar Thorpdale Returned and Services League.
The Shire of Narracan Honour Board, once housed at Baw Baw Shire's customer service office, is now a permanent fixture inside the RSL building, after six months of extensive works.
The previous toilets, kitchen and southern wall were demolished to make way for updated facilities, including a disabled toilet, while a new brick wall enabled the relocation of the honour board.
The entire building was painted inside and out, the bar area renovated and a library installed.
In the official opening on Saturday, the honour board, featuring 679 names of local war veterans scribed in gold, was unveiled at its new home, along with the updated facilities.
Trafalgar RSL member Marge O'Donnell said about 120 people attended the event, including relatives of those featured on the board.
"There were many on the day flicking through the book, looking up information about their relatives that they knew little about," Ms O'Donnell said.
She said the RSL thought it was important the iconic piece of history was easily accessible to the public.
The former Shire of Narracan was abolished in 1994 and the area became part of the Baw Baw Shire.
"RSL president Ray James and RSL member Chris Johnson said some time ago that it would be fitting that this iconic part of our history (be moved) closer to the general public, as where it was, and with the closing of the Baw Baw Shire customer service office, it was less likely that many people would see it and or not know of its existence," Ms O'Donnell said.
"The Trafalgar Thorpdale RSL encourages all within our communities near and far to come inside, sign the visitors book, and view the honour board."
The RSL is located at 55 Kitchener Street, Trafalgar.