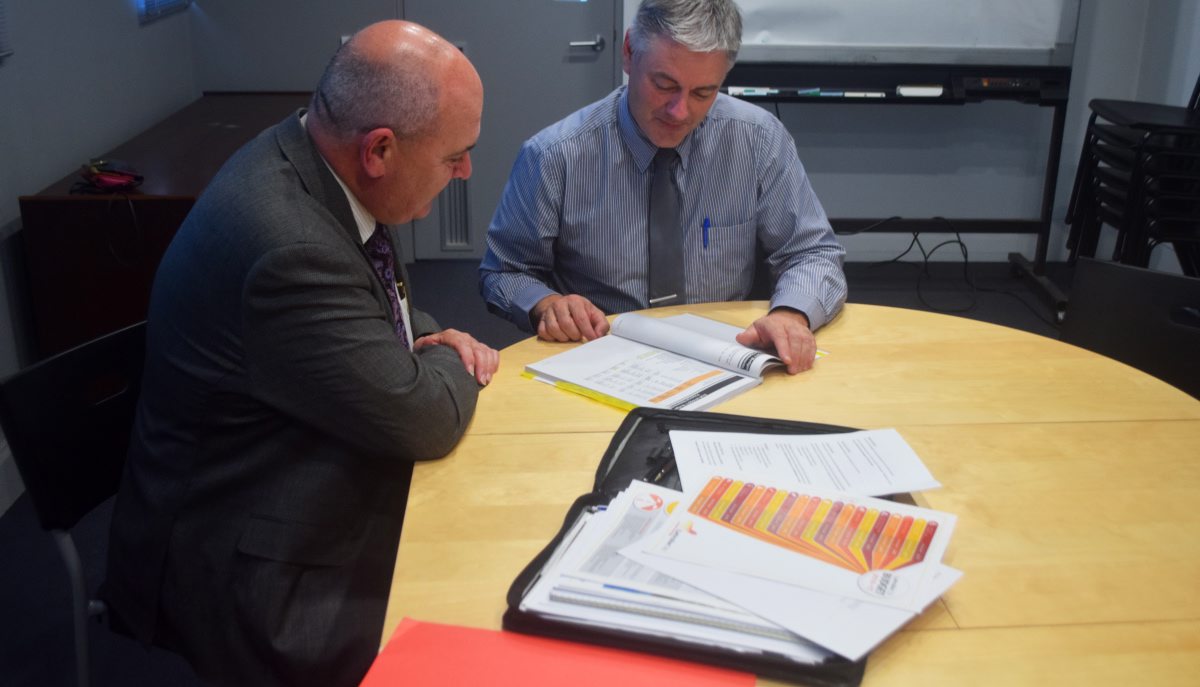 Latrobe City ratepayers can expect a conservative budget for the forthcoming financial year under a new capped rate increase and declining federal grants.

Council has just released its draft budget for the 2016/17 financial year with a promise of delivering the same level of services and investing in more than $40 million of capital works.
Roads and rubbish are set to get a decent slab of funding with $14.7 million and $7.5 million, respectively.
Almost $7.7 million will go towards council's buildings, to include a new maintenance program that would carry out planned, consistent repairs.
Sports and recreation will get about $3.2 million for major projects, including the Traralgon tennis show court and a Moe netball court lighting upgrade.
Latrobe City chief executive Gary Van Driel said a new capped rate increase of 2.5 per cent had not made things too difficult in the short term.
"I think you'll find that this council, the current council, has progressively worked over the four years to keep rate increases down," Mr Van Driel said.
"Even last year we were only at a three per cent rate increase, so to get from three per cent to 2.5 per cent wasn't quite as difficult as if we were coming off eight or nine per cent, for example.
"Having said that, rate capping in the longer term puts significant income constraints onto council over four or 10 years."
Rates will make up about half of council's income in the next financial year, with the remainder coming from areas such as government grants and service fees.
While Latrobe City will continue its rates-funded services, Mr Van Driel said services relying on government grants, such as the Healthy Together Latrobe initiative, could not be guaranteed.
"If those grants aren't extended, then we're likely to lose those services," he said.
The rate cap is not the only challenge grappling local governments; a freeze on federal financial assistance grants was introduced in 2014.
Mr Van Driel said council would continue lobbying for that freeze to be removed, with hopes this year's federal election would see it lifted.
In the meantime, he encouraged all ratepayers to take a look at the "big, ugly document" and provide input into what they would like delivered in the next budget.
"What we'd like to see is a more focused view across the footprint of Latrobe City Council and less of a parochial perspective of, 'because town a's got something, I want it as well'," Mr Van Driel said.
"We just don't have sufficient funds to give everybody everything they want.
"That's the difficult task of council, to set the priorities around where they will invest their capital and operations."
The draft budget is out for public comment until 11 May. Those who wish to speak on their submission can do so at the 23 May council meeting.
A special meeting has been scheduled on 6 June for councillors to adopt the final budget.
To take a look at the draft budget and have your say, visit a Latrobe City service centre, phone 1300 367 700 or visit www.latrobe.vic.gov.au/draftbudget
THE ARTS
Council to borrow $2.1 million to help design the proposed Latrobe Creative Precinct
A $200,000 refurbishment of Latrobe Regional Gallery's exhibition spaces
A further $127,000 to spend at LRG
RECREATION
Council will consider buying the Latrobe City Sports and Entertainment Stadium for $630,000
$683,000 towards Latrobe Leisure centre maintenance and upgrades
$650,000 to the second stage of upgrades at the Moe Tennis Club
$578,000 for lighting at the Traralgon Recreation Reserve and Showgrounds
$415,000 for council's playground improvement implementation program
$163,000 for the Traralgon West Sporting Pavilion
$26,000 for Churchill's synthetic sports field pavilion
BUILDINGS
$1.3 million to go towards a building renewal program
With a $140,000 grant and $80,000 council cash, Morwell library's front entrance will be reconstructed
$280,000 for the sale/relocation of the Moe Works Depot
WASTE
$7.5 million for landfill construction, landfill rehabilitation and upgrades to transfer stations
Latrobe City will set up shop in each major town so ratepayers can find out more about the proposed 2016/17 budget.
Churchill Churchill Library, 9-11 Philip Parade, Wednesday, 27 April 2016: 5.30pm to 6.30pm
Morwell Council Headquarters, Commercial Road, Tuesday, 3 May 2016: 5.30pm to 6.30pm
Traralgon Traralgon Library, 38 Kay Street, Wednesday, 4 May 2016: 5.30pm to 6.30pm
Moe Moe Library, 32 Kirk Street, Thursday, 5 May 2016: 5.30pm to 6.30pm