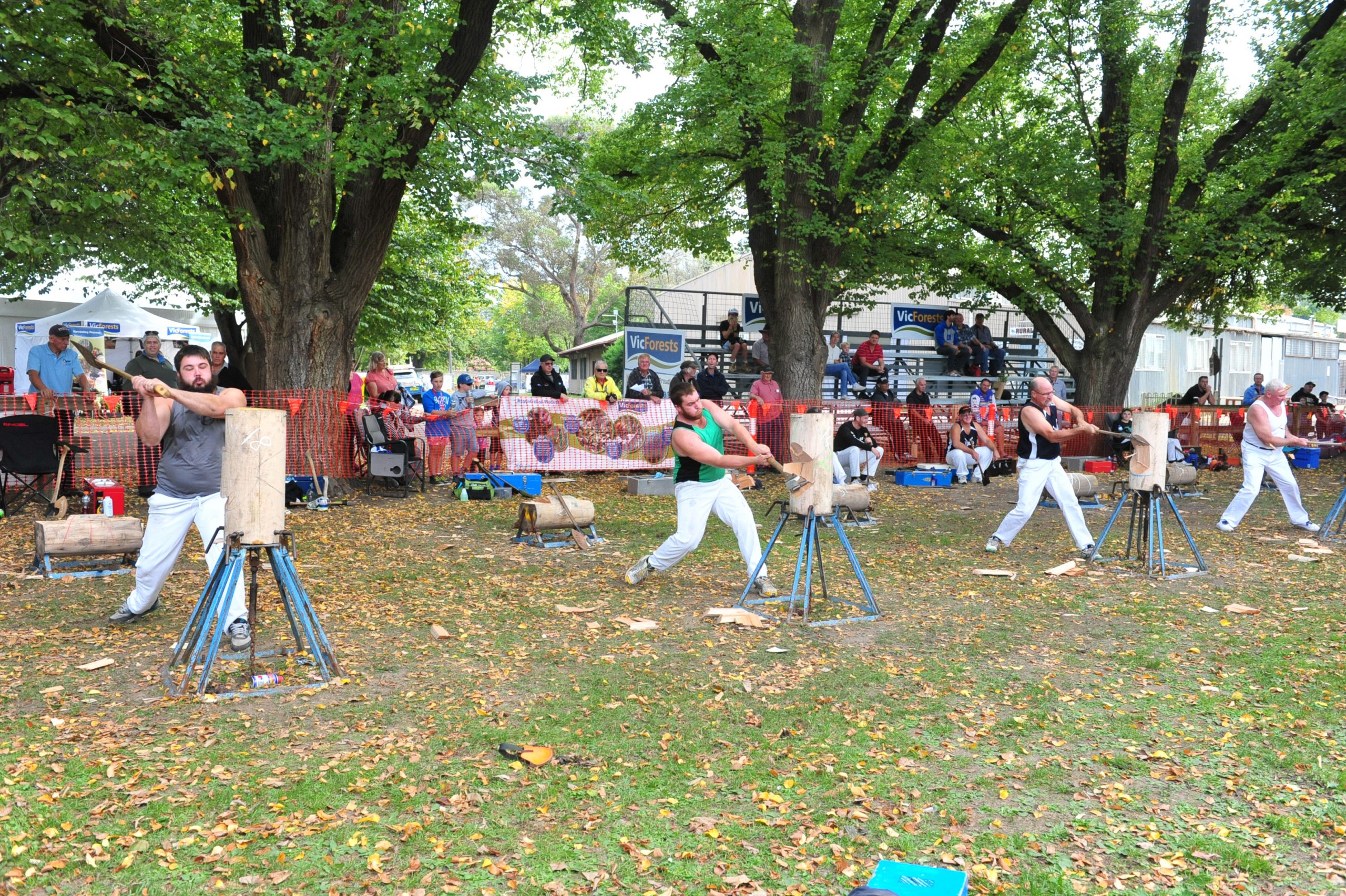 About 7000 visitors from across the world and a projected $10 million injection into the region's economy were the result of last week's AUSTimber 2016 expo.
Held in the Latrobe Valley for the first time, bringing Gippsland's timber and forestry industry into the spotlight, organisers are anticipating the Valley could become the expo's permanent home.
"We've created a very positive image of our industry to the local community," Australian Forest Contractors Association chair Ian Reid said.
"We've shown a very positive image to interstate and international visitors who attended as well; people were very complimentary of the area and our industry here."
A schools program, on-site forestry demonstrations, a wood-chopping competition and sustainability conference were among the activities at the six-day event.
Mr Reid said 99 per cent of feedback he had received had been positive, but acknowledged there could be minor tweaks to improve the next event.
He said if held in the Valley again, organisers would look to hold everything at the one site to give "everyone the opportunity to look at the whole show".
"This is the first time it has been in the Valley, so we're looking at ways we can make the show better," Mr Reid said.
"That is certainly one thing we have identified would be an improvement – to have everything on the one site."
He said a standout was the amount of children attending the event, with hopes to attract younger generations to consider a career in the industry.
Mr Reid said the event was able to highlight the sector's safety, professionalism and advancing technology, due to AUSTimber's high tech equipment demonstrations in forest settings.
Latrobe City Council general manager of city development Phil Stone has confirmed discussions and planning have begun for the return of AUSTimber to Latrobe City in 2020.