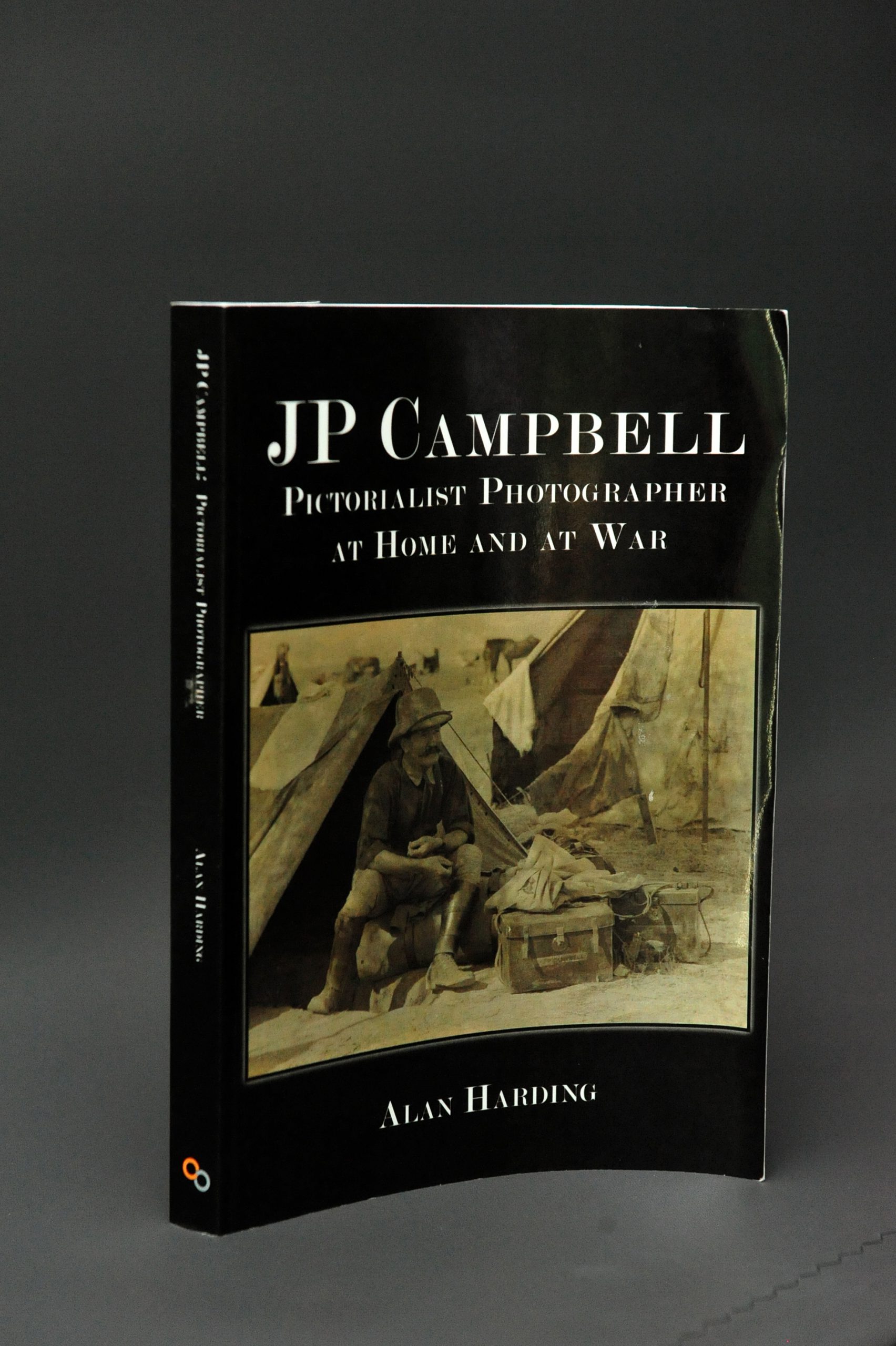 Photographer James Pinkerton Campbell captured significant events in Australian history, both at home and at war.

Now, his own life has been documented in a new book by Toongabbie-born author Alan Harding.
"I just really marvelled at him," Mr Harding said of JP Campbell.
"When he went to war he was 49. The average age was 24. He was running around with blokes half his age."
Gippsland-raised JP Campbell was Australia's first Commonwealth Government photographer.
On active service with a camera, he was in the thick of World War I, training in the shadow of the pyramids in Egypt and a witness to the charge at the Nek.
His photographs document the 8th Light Horse arrival at ANZAC cove and life in the trenches at Gallipoli, along with the harrowing effects of war on his fellow soldiers.
The images he took as an official war photographer included the ride of the Light Horse to Damascus in 1918.
"He was adventurous, energetic, intelligent, artistic, obstinate and a very determined man," Mr Harding said.
"He didn't like being told what to do, he believed in photography as art, he was a pictorialist.
"He liked photos with dust and fog. This was all done with glass plate cameras.
"Then, to be a photographer, you had to be a bit of a magician. It was chemistry and you had to carry heavy glass plates around with you."
Campbell also had an interesting side business while at war, using his skills as a photographer to create greeting cards from the front for soldiers to send home.
After documenting Australians at war, Campbell spent 15 years in the Latrobe Valley as the official photographer of the SECV in Yallourn, working for Sir John Monash.
JP Campbell Pictorialist Photographer at Home and at War will be launched tomorrow night at Duart Homestead, Maffra at 5.30pm for a 6pm start.
Those wishing to attend the launch should RSVP to colllinssale@bigpond.com or call 5144 6262.
ABERFELDY
Noon | service and wreath laying ceremony | Aberfeldy cemetery

CHURCHILL
9am | service | Churchill Place, Phillip Parade
ERICA
9.30am | service | War memorial, Erica Public Memorial Hall, 14 School Road
GLENGARRY
9am | parade and wreath laying service | Glengarry cenotaph, Main Street
HILL END
10.30am | service | War memorial, Hill End Community Hall, 2494 Willow Grove Road
MOE
6am | dawn and wreath laying service | Moe cenotaph, Albert Street
11am | parade and wreath laying service | Moe cenotaph, Albert Street
MORWELL
5.45am | dawn service | Morwell RSL cenotaph, corner of Elgin and Tarwin streets
11.45am | parade and wreath laying service | Morwell RSL cenotaph, corner of Elgin and Tarwin streets
NARRACAN EAST
9.30am | War memorial, Narracan Connection Road
NEWBOROUGH
6am | dawn service | Newborough cenotaph, Boolarra Avenue

9.15am | Parade and wreath laying service | Yallourn/Newborough RSL and cenotaph in Newborough Square
ROSEDALE
1.45pm | parade and service | March proceeds from Princes Street to the cenotaph prior to the service, Rosedale cenotaph, Princes Highway
THORPDALE
9.30am | War memorial, Pioneer Park, Station Street
TRAFALGAR
6am | dawn service | Trafalgar cenotaph, Trafalgar RSL Hall, 55 Kitchener Street
10.15am | service | Andrew's House, 40-42 School Road
11.30am | march and service | March proceeds from the Criterion Hotel to the cenotaph, Trafalgar RSL Hall, 55 Kitchener Street
TRARALGON
6am | dawn service | Traralgon Cenotaph, Kay Street
11am | Parade and wreath laying service | Traralgon cenotaph, Kay Street
TYERS
7.45am | dawn service | Community Hall, Mount Hope Road
YALLOURN NORTH
9am | service | cenotaph adjacent to Monash Hall, Reserve Street
YINNAR
6am | dawn Service | Yinnar cenotaph, Main Street

9.30am | parade and wreath laying service | Yinnar cenotaph, Service Road
WALHALLA
6am | dawn service | War memorial, Central Gardens, Walhalla Road
WILLOW GROVE
9.30am | War Memorial, Willow Grove Community Centre, Moe-Willow Grove Road