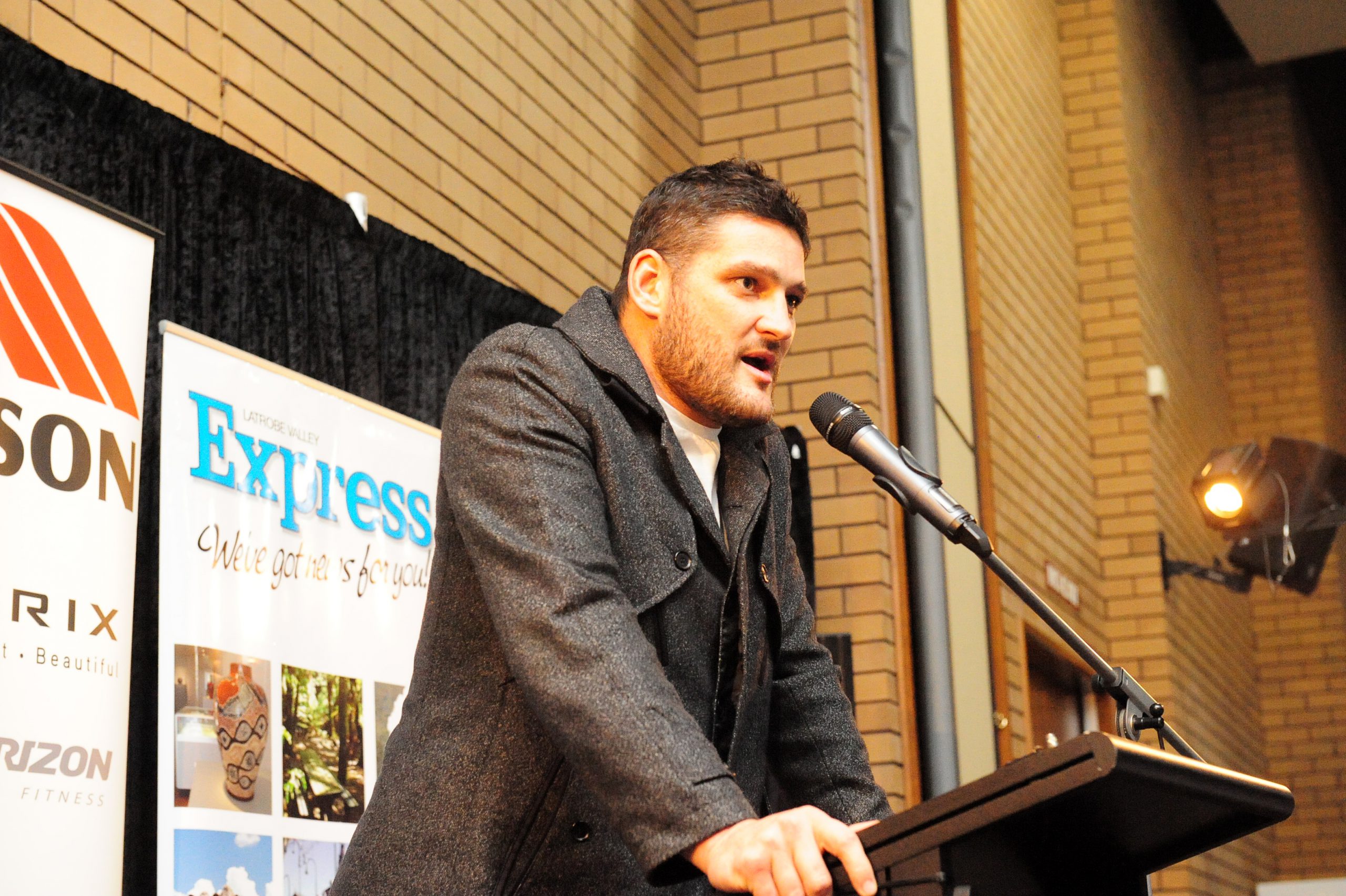 About 600 people packed Kernot Hall on Friday for the fourth annual Latrobe's Biggest Ever Blokes BBQ.
Guests heard from AFL stars Brendan Fevola and David Schwarz and Tasmanian mine disaster survivor Todd Russell as part of the event, which aims to raise awareness and fund research into prostate cancer.
"I think we are having an impact on raising the general level of awareness of prostate disease and it is becoming easier for people to talk about that," event chair Ian Nethercote said.