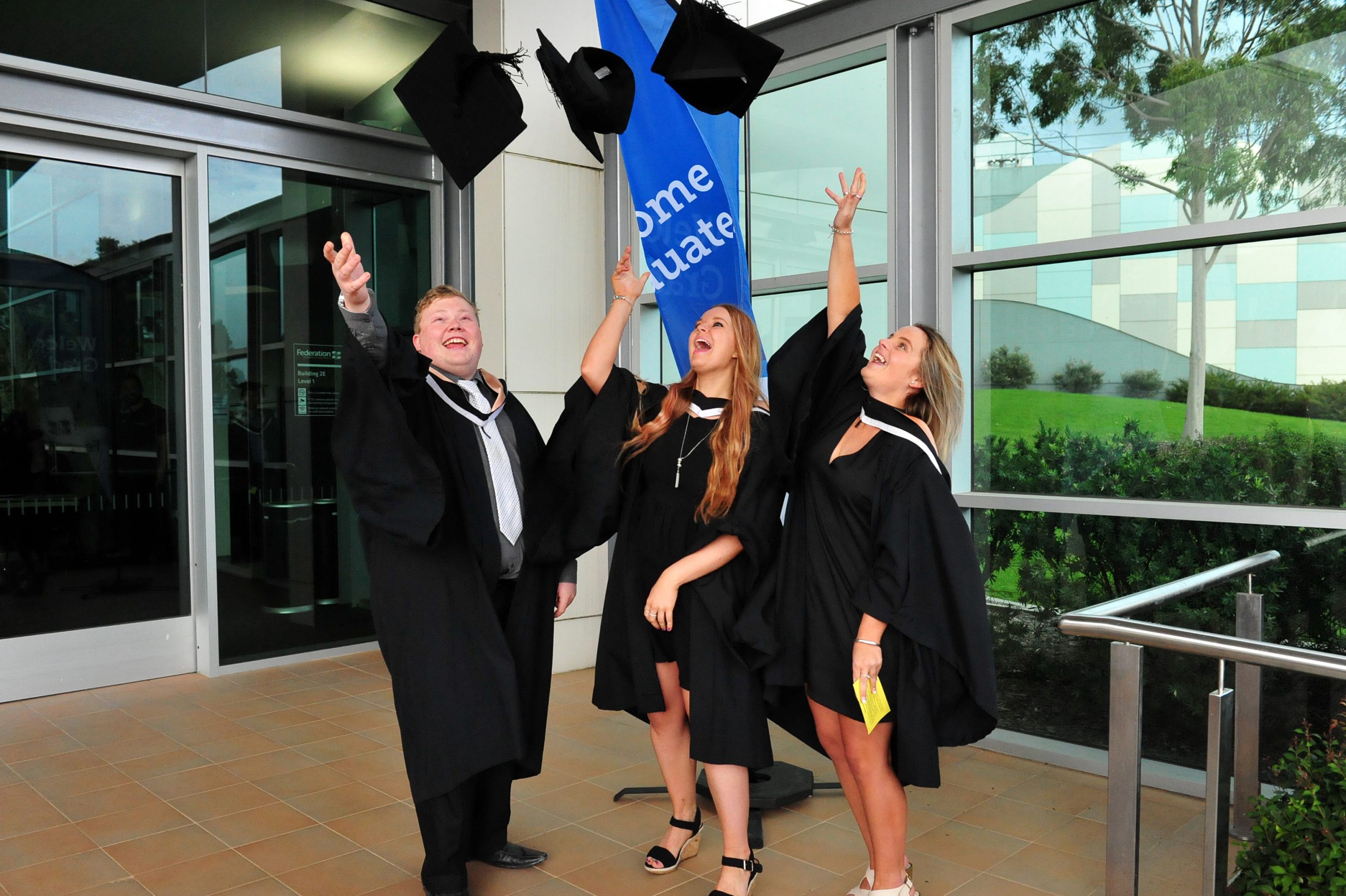 Federation University was buzzing with excitement on Thursday as its first group of students graduated.

About 30 students graduated with degrees in education and arts, health, science and technology, and business.
The occasion marked the Churchill campus' inaugural graduation since FedUni took ownership of the former Monash University site in January 2014. Joined by friends and family, students received their certificates in their chosen degrees after years of study.
The mace bearer for the ceremony was Rachel Newberry and the graduate speaker was Christopher Van Loon.
Gunai Kurnai artist and Aboriginal elder Aunty Eileen Harrison was awarded with an honorary doctorate.
Overcoming assimilation, racism and alcohol addiction, Ms Harrison has since turned her life around.
The university honoured Ms Harrison with the doctorate, which she described as "very special".
FedUni Head of Campus Harry Ballis said Thursday's celebration was the first of many to come.
"It recognises not only the hard work of our students, but also our staff and the university as a whole," Dr Ballis said.
"It was important to do this ceremony as the campus is growing very positively this year."
University Vice-Chancellor David Battersby said the graduation ceremonies were a highlight of the year.
"We congratulate all of our graduating students and we wish them all the best in their careers for the years ahead," Professor Battersby said.