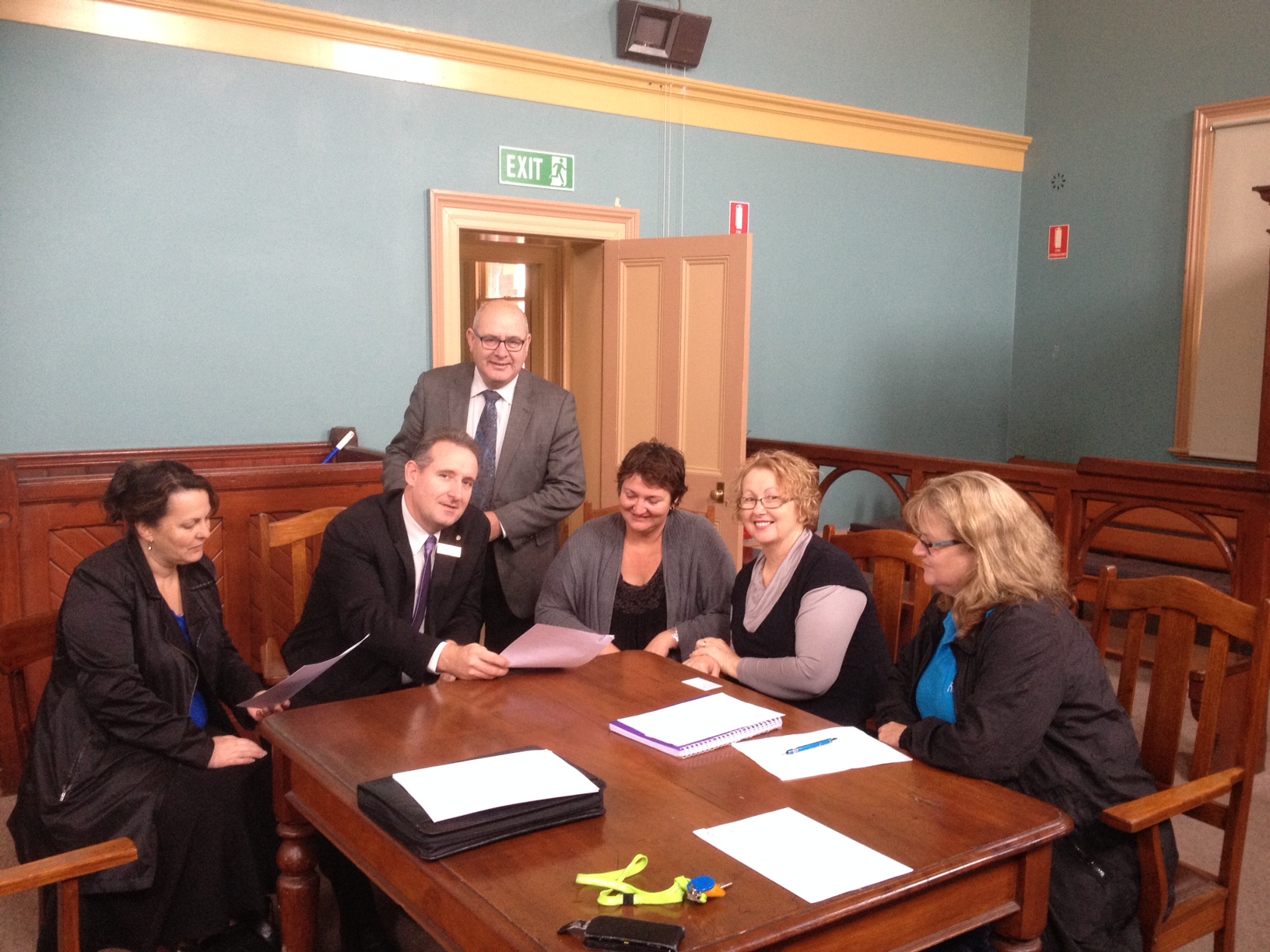 A Traralgon community group is turning its focus to the town's historic courthouse in a bid to breathe new life into the largely unused building.
The Traralgon Community Development Association has established a project committee made up of members of the local community and is seeking support from Latrobe City Council.
"The courthouse is one of the great cultural assets of Latrobe City, recognised by the National Heritage Trust and Heritage Victoria," TCDA acting president Bronwyn Kerr said.
"It has sat empty and under-utilised for too long and we are very excited by the potential of this project to transform the courthouse precinct into a vibrant community space that can be enjoyed and used for many purposes."
Ms Kerr said the group would like the use of a small section of the courthouse, but its main objective was to bring the building to a standard where it could be used by all sectors of the community.
The interim project committee will be chaired by community member Jenny Hammett and will focus on the courthouse over the next five years.
"We'd like to (first) lift the awareness for people about what's in the courthouse and what it could be used for," Ms Hammett said.
Ms Hammett said she was looking forward to working with council, the community, government departments and a broad range of stakeholders to realise the building's potential.
The TCDA has written to council requesting formal support for the project and last week met with mayor Michael Rossiter and chief executive Gary Van Driel.
The courthouse was built in the 1880s and is listed on the Victorian Heritage Register with the adjacent post office.
In 2013, council, the building's manager, revealed its preferred model of use for the courthouse which included retaining the main heritage section for hire by the community and leasing the newer extension – which was built in the 1950s – for commercial use.
Latrobe City general manager of city development Phil Stone said through an expressions of interest process, council accepted a proposal for the non-heritage section.
"More recently, council has held positive discussions with the selected commercial operator, C & S Demetrios, with a view to advancing the commercial activation of the non-heritage portion of the courthouse," Mr Stone said.
He said since April 2014 council had investigated options for government funding to restore the premises and the former Coalition Government had made an election commitment of $230,000, but lost power.
Mr Stone said council was expected to further consider the future of the courthouse at a meeting in coming weeks.
He said further use of some or all of the heritage section of the facility may need to be subject to another expressions of interest process.
"Council welcomes the opportunity to hear the views of the TCDA and any other community group interested in the future of this significant and iconic building," Mr Stone said.