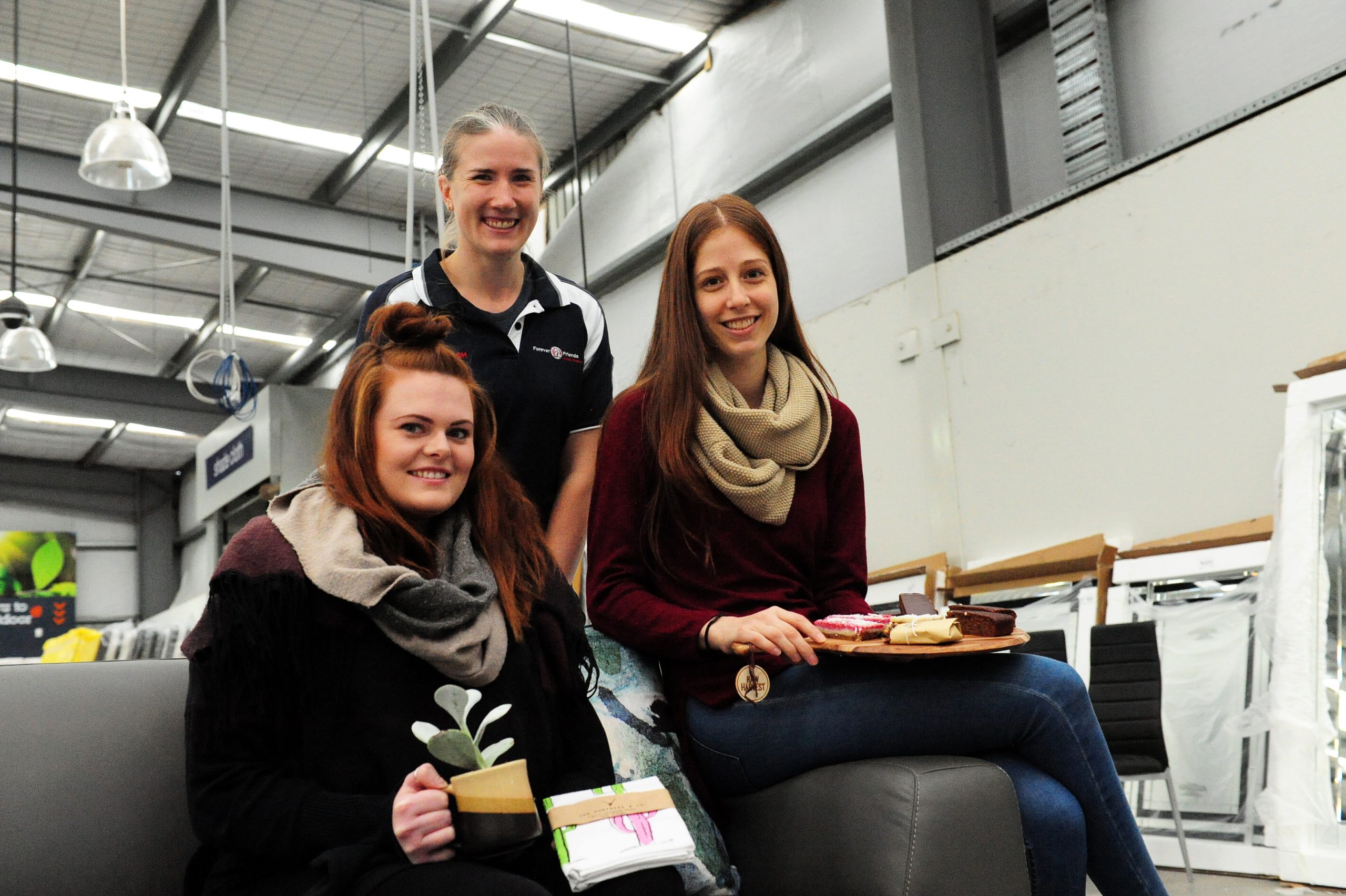 Farmers and craft markets are no longer restricted to the warmer months of the year.

In the shelter of the Dahlsens building in Traralgon, young entrepreneurs Elizabeth Maskiell and Amy Jane are launching the Gippsland Makers Market on Sunday, 12 June.
"Markets shut down for three months of the year and we thought 'what can we do to support local businesses?' For many of us markets are our livelihoods, what we rely on and so the idea started," Ms Jane said.
The market aims to celebrate "makers" – artisan crafters and entrepreneurial businesses that produce Gippsland-based products, as well as fresh local produce found at traditional farmers' markets.
Offered as a Sunday event, it also skilfully offers something to do outside of country living commitments of Saturdays spent at local sporting clubs.
Ms Maskiell, the face behind Raw Harvest, a wholesale prepared food supplier using local and organic produce and gluten free, raw and paleo treats, said she wanted to bring more awareness to the community about supporting local talent.
"I think a lot of people don't know what is available and buy things online or at the supermarket, when you can get things from local makers just as easily," Ms Maskiell said.
The 26 year-old said the market also supported entrepreneurs challenging the 9am to 5pm work life such as those in 'Support Local' – a Gippsland business group that helps start and market small businesses.
"A market like this works really well in collaborating with like-minded people making a career out of something they love," Ms Maskiell said.
Visual artist Klaire Anderson of the Huntress and Co, a collection of home decor such as screen-printed tea towels and blooming cacti in vintage mugs, said she had found a community with local makers.
"We support each other, give each other advice and showcase what we do in Gippsland. We're all doing this by ourselves so it's great to be able to ask someone for an opinion," Ms Anderson said.
"There's great flexibility in having your own business."
An optional donation for market entry is encouraged to raise funds to Latrobe Valley animal rescue organisation, Forever Friends.
Ms Jane explained each month market operators would choose a different local charity to support.
The first event will also donate 50 per cent of profits to the animal charity.
The market will be open on Sunday, 12 June, 10 July and 14 August from 9am to 2pm.