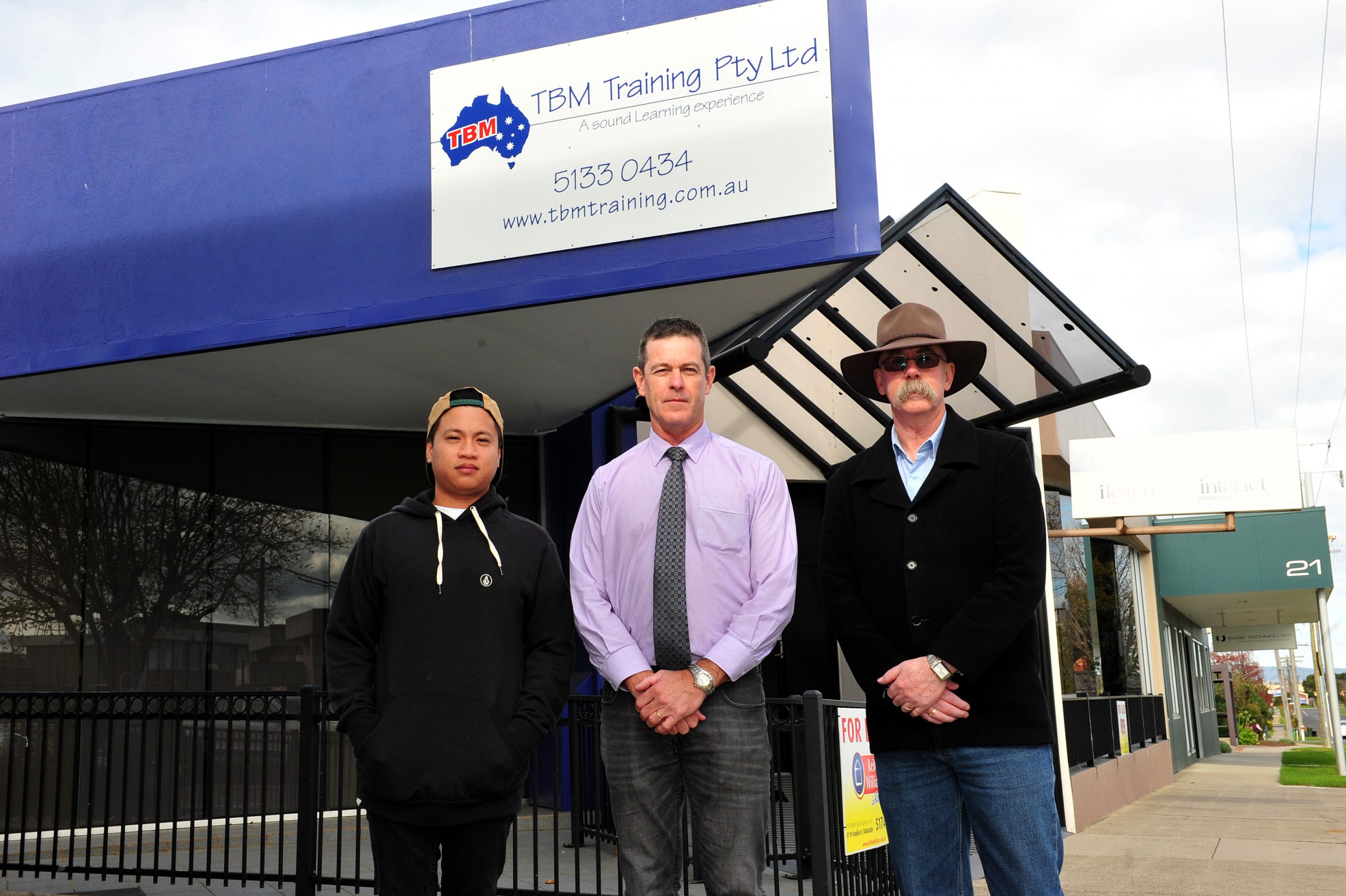 About six weeks after TBM Training closed its Morwell campus doors, students are still seeking answers.

Questions remain over what units they will be credited for, whether they will incur additional costs and which suitable training provider will recognise past placement or coursework.
It is a situation State Member for Morwell Russell Northe has described as "absolutely appalling" after raising the matter in Parliament on Tuesday.
"We shouldn't be sitting here weeks after the event, still not knowing where and how training will be completed. It simply defies logic," Mr Northe said on Friday.
"It appears nobody has the answers and it's just so frustrating for the people involved."
One student told The Express there was one unit left to complete the Dual Certificate III in Aged Care Work and Home and Community Care "before we were confronted with a liquidation noticed pinned to the door".
The student was planning to look for work in June with hopes to have full-time work about December, but was now researching which organisation could offer the relevant qualification.
"I'd hate for all of that time and sacrifice and effort to be for nothing," the student said.
TBM Training went into liquidation in April, with a new liquidator from Deloitte Touche Tohmatsu appointed on 16 May.
A letter dated 18 May was circulated to students enrolled at TBM, explaining how to access student records and statements of attainment.
Mr Northe has called on the State Government to step in and provide professional resources, citing different circumstances for each individual student.
"It appears we've had hundreds of phone calls and different pieces of advice and information, yet no resolution," he said.
"And I feel that the most sensible and practical way to resolve some of the specific concerns is for the government to provide professional advice on a one-to-one basis for students, and indeed staff."
Training and Skills Minister Steve Herbert said "students are and will always remain our number one priority".
He said government-funded students at TBM could continue their training at either Federation Training or Chisholm Institute for no additional cost.
"The VRQA and my Department have been working with TBM Training liquidators to ensure that students are informed of their options to continue training with alternative providers," Mr Herbert said.
A spokeswoman for the Department of Education and Training confirmed students who had paid up-front fees had now become creditors of TBM and should contact the liquidator to register.
She said the Victorian Registration and Qualifications Authority had cancelled TBM's registration as a registered training organisation.
The VRQA has secured copies of student records and is able to issue statements of attainment and certificates to students based on results recorded by TBM Training at the time of closure.