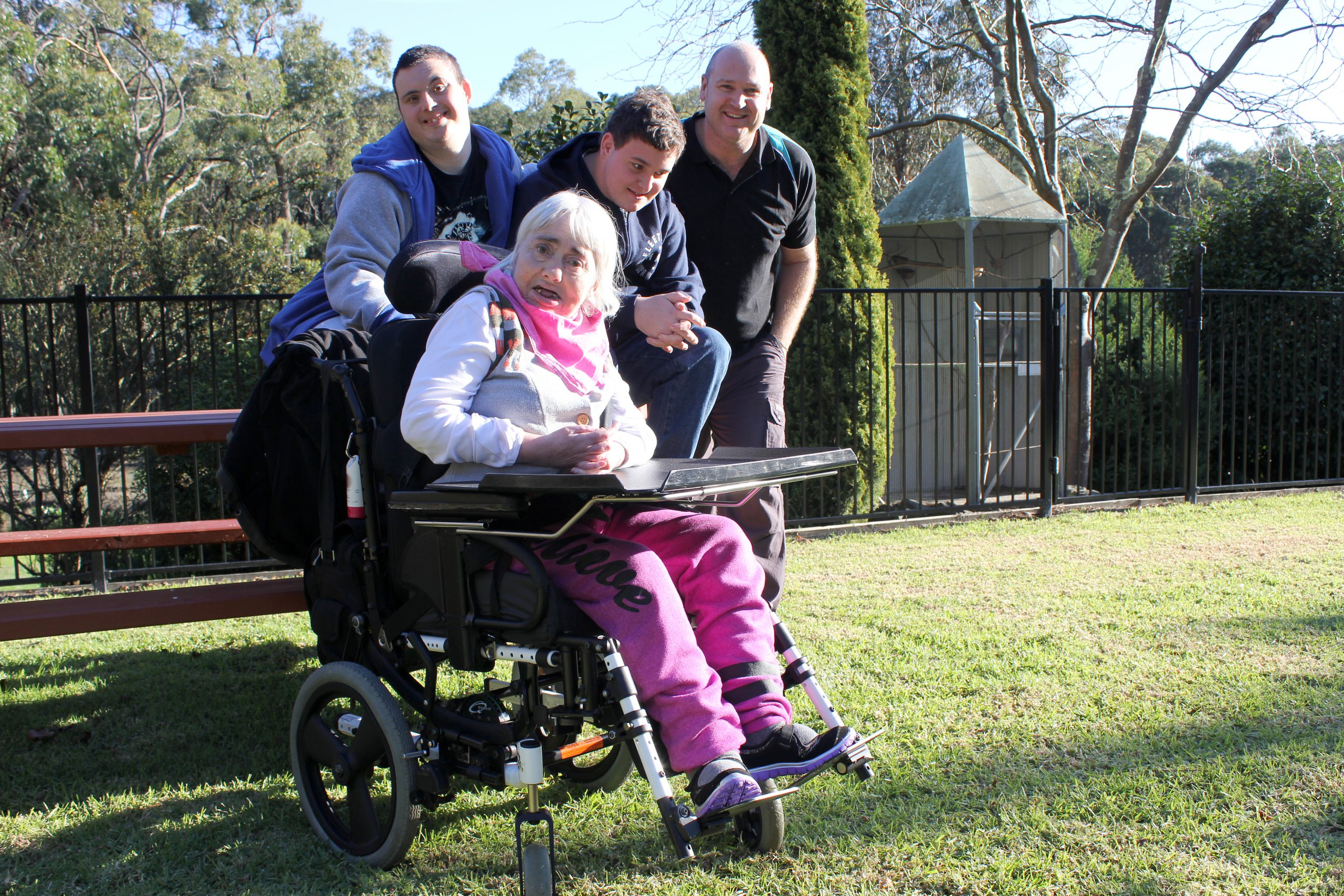 The environment could not be any more different from their former home on the edge of Morwell's Hazelwood mine.
Nestled in the Newborough hills, a group of carers and their autistic clients are breathing in fresh air and bathing in dappled sunlight after two years of displacement.
The Statewide Autistic Service Incorporated Gippsland was forced to evacuate its property of 15 years after the region was clouded in smoke and ash for 45 days during the Hazelwood mine fire.
Operations continued as best they could outside of clients' homes, cramming into the "poky little box" of the Newborough Scout Hall and through a temporary residence in the old Moe Hospital.
SASI assistant program manager Darryl Wood said the Newborough property came to them fortuitously with the owner ready to sell to another disability service.
"He contacted us… and everything fell into place. We fell in love with the place," Mr Wood said.
In hindsight Mr Wood said the past two years were a "blessing in disguise" as he had already noticed the difference in client and staff temperament following their first week at the 9.2 acre Newborough property.
"It wasn't the healthiest place for these guys to be anyway," Mr Wood said of the Morwell facility.
He said he remembered the sound of security men at the gate, conveyor belts and the coal dust eroding the paint on staff cars.
"It's like we've gone from a place that was restricting us severely to a paradise," Mr Wood said.
During The Express' visit to the property, tradesmen were working around the home, putting in a new heating system and phone line.
Mr Wood said the current situation was not ideal, but staff simply could not wait to start running better services for clients.
Four buses pick up about 40 clients from as far as Longwarry to Traralgon for programs running from 9am to 3pm daily, such as music groups, woodwork and gardening.
SASI day services manager Amanda Grumley said the traditional understanding of people with autism was their resistance to change.
But Ms Grumley said there were fewer behavioural incidents during the move to the property than a normal day.
She said an independent client that normally "walks off" each day down the street, just went for a walk around the property instead.
"They've got the room and the space, it's just so beautiful. They've dealt with so much in the last two years," Ms Grumley said.
State Member for Morwell Russell Northe will officially open the new service on Saturday, 18 June.