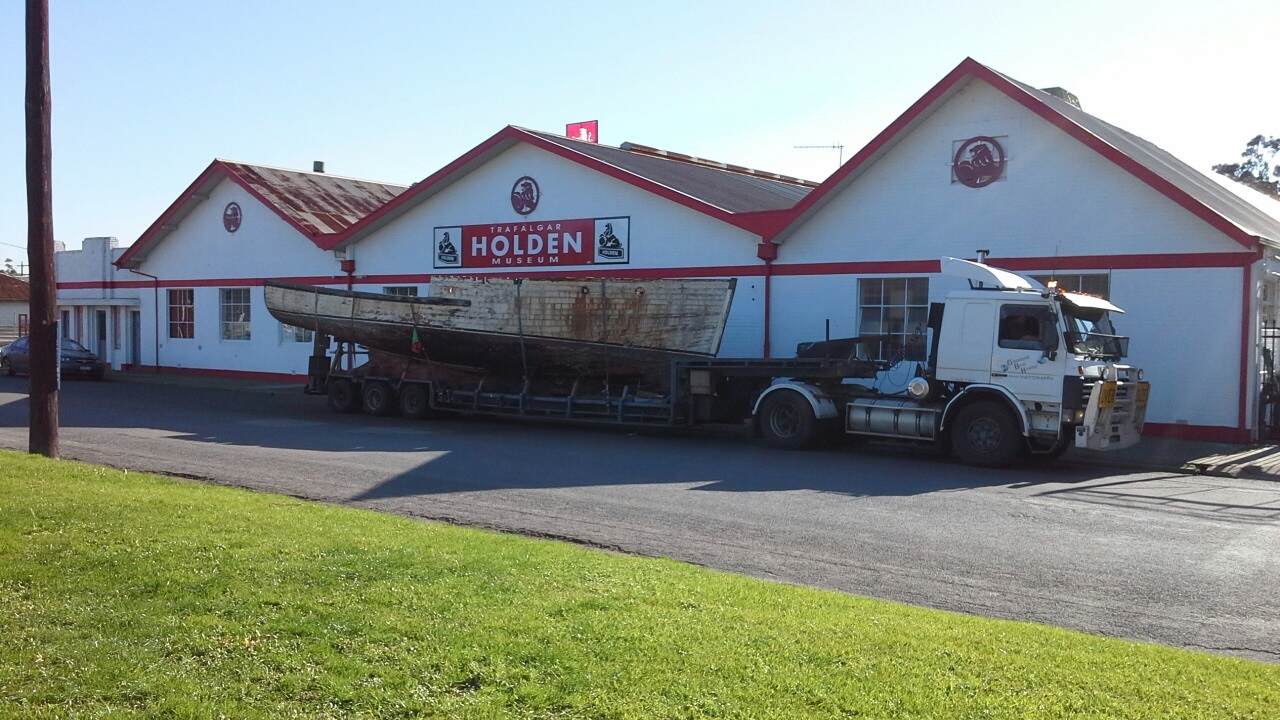 A Holden-built World War II Australian Army work boat is the newest exhibit at Trafalgar Holden Museum.
The boat was manufactured by Holden during the war and has been donated to the museum by Bill Jones of Wiseleigh in east Gippsland.
Trafalgar Holden Museum committee president Neil Joiner said the boat was in fairly sad condition, but what was there was structurally sound.
"The boat will probably never sail again, but it will provide the basis of a great restoration for a static display at the museum," Mr Joiner said.
"We'll be working hard to restore the boat to its former glory and replicate the configuration as it was originally manufactured.
"This boat is a great example of the diversity and adaptability of General Motors Holden and the workforce at that time. It may have been used as a landing boat for troops, or to transport goods."
The boat is on display in the breezeway beside the entrance to the museum and will be restored where it sits by volunteers.
"We are very fortunate that one of the stalwarts of our museum, Mick Brennan, is a boat builder by trade and we hope to find other skilled volunteers to assist him in this restoration project," Mr Joiner said.
Anyone interested in volunteering to be part of the restoration team should phone Mick Brennan on 5633 1684.
To view the army work boat, visit Trafalgar Holden Museum at 74 Waterloo Road, Trafalgar from 10am and 5pm weekends and public holidays, or on weekdays by appointment.
General admission to the museum costs $10 adults, $25 families, $7.50 seniors, $2.50 children aged 8-15 (children under eight free).
For more information phone 5633 1684.