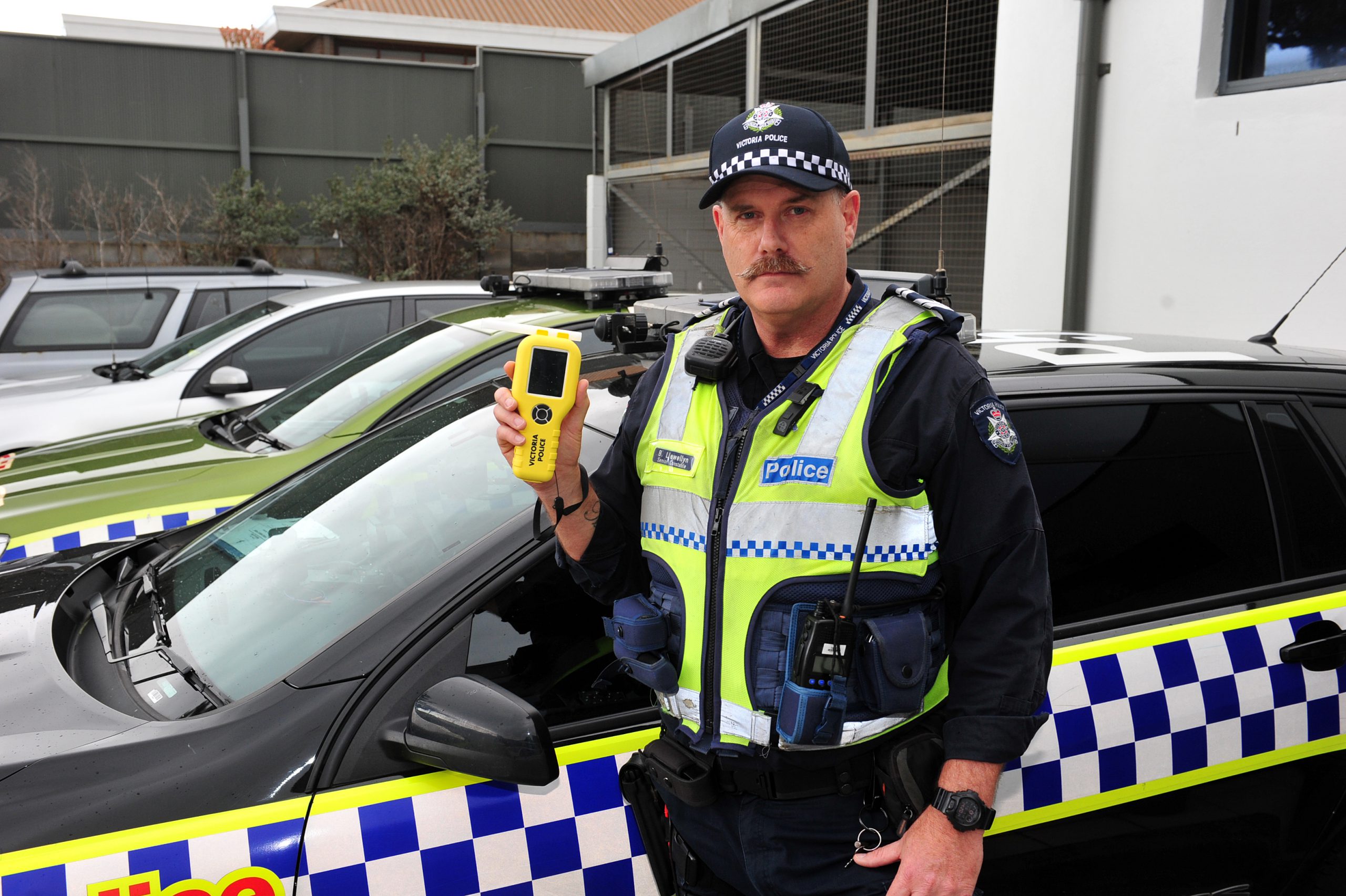 Latrobe Highway Patrol officers say they have witnessed a significant shift in attitude surrounding drink driving in the past 40 years.

Monday marked four decades since the introduction of random breath testing across the state and Victoria Police has reported a direct reduction on the number of lives lost on the roads.
In 1976, prior to random breath testing, 938 lives were lost on roads across the state – an average of more than two per day.
The following year in 1976, 49 per cent of people who were killed had alcohol in their system.
Fast forward to 2014 and that number had reduced to 15 per cent.
LHP Acting Senior Sergeant Jason Hullick said while he believed the Latrobe Valley was "no worse off" than other regional areas, there had been a decrease in drink driving and drug driving related offences in the past 40 years.
"Certainly since random breath testing came in, the road toll has definitely dropped off," Act Snr Sgt Hullick said.
"Bringing in the breath testing assisted greatly in lowering the road toll."
LHP conducts random breath tests at all hours of every day, but peak times of concern to police are Thursday evenings through to Sunday.
Act Snr Sgt Hullick said although breath testing and supporting road safety measures, including roadside barriers, infrastructure improvements, vehicle safety and medical interventions, were key in reducing alcohol-related road deaths, a change in social attitude was perhaps the most effective.
"It's (drink driving) almost become socially unacceptable in most circles," he said.
He said there was a small number of people who still chose to get behind the wheel after drinking, but the majority of society understood the message.
"I think for younger people in particular it's engrained that it's a bad thing to do," Act Snr Sgt Hullick said.
"In a lot of circles, when people think their friends are going to drive home, they will intervene.
"Whereas 20, 30 years ago that was the norm, to go to the pub, knock back a few cans then drive home."
Act Snr Sgt Hullick said many in the community believed a zero road toll would never happen, but "you've got to start somewhere, have a plan and pathway to work towards".
"In the 70s when it (the road toll) was in the thousands, if you were told it would hit the hundreds in the 2000s, you would be told it wouldn't happen," he said.
"There has been a lot of progress over the past 40 years, but of course there's a lot of work to do."
'Zero' tolerance
VICTORIA Police is exploring a zero blood alcohol limit for drivers aged under 26 years.
Road Policing Assistant Commissioner Doug Fryer said the force was using the 40th anniversary of breath testing to "start a discussion" about the possibility.
"We know young drivers are at the highest risk on our roads and they are consistently over-represented in alcohol related road trauma," he said.
"A mixture of inexperience and self-determined invincibility leaves them exposed and extremely vulnerable to road trauma."
Latrobe Highway Patrol Acting Senior Sergeant Jason Hullick said it was something to be explored.
"If it's something to save lives, then why not?" he said.