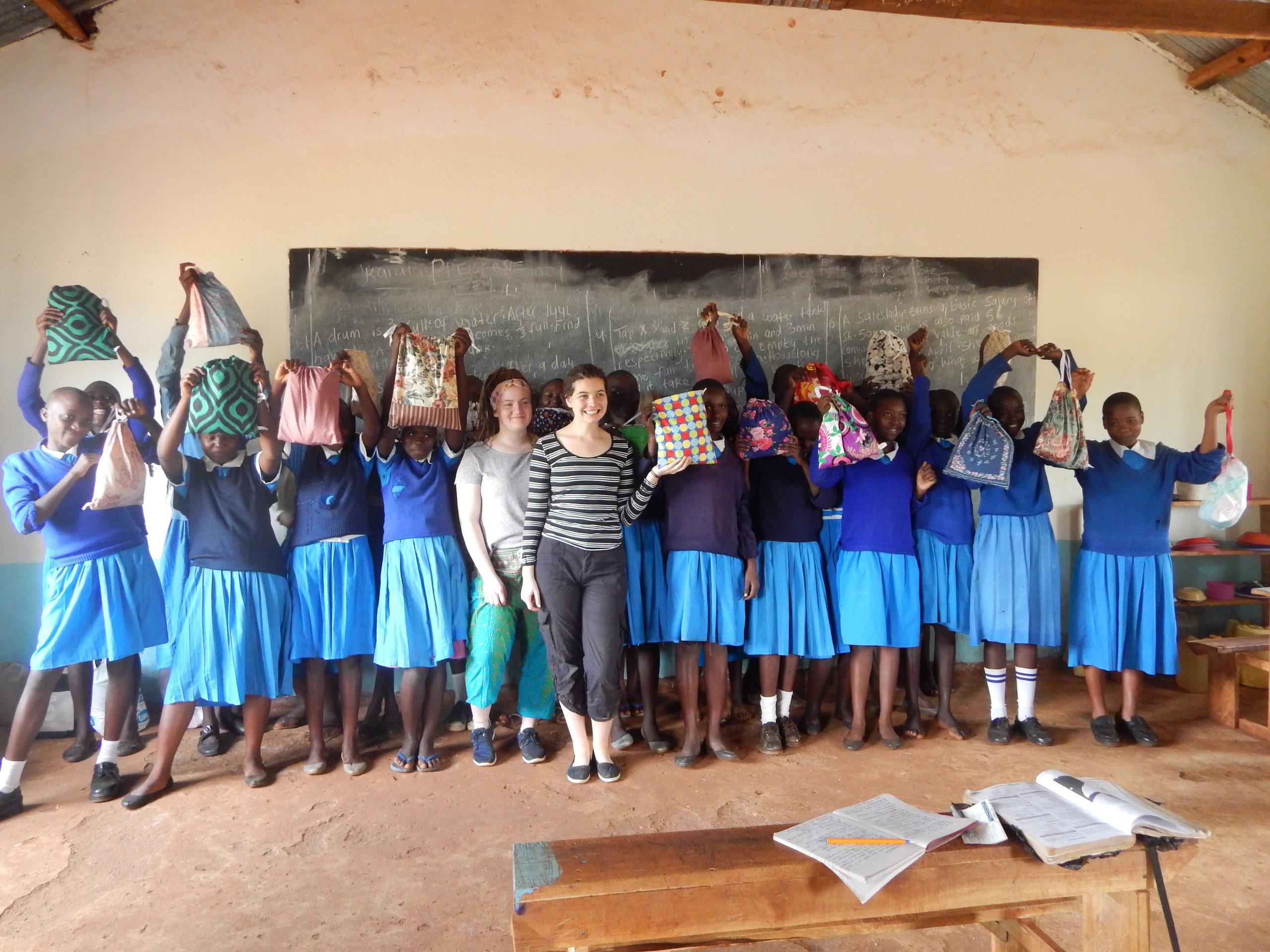 For Yallourn North mum Jodie Dash, her recent three-week mission to Kenya to distribute feminine hygiene packs for school girls was like "returning to friends".
Ms Dash, who brought along her 16 year-old son Sam, were part of a group of 12 people who belong to Victorious Ministries, a network of mostly Christian women who went to the African country last month.
It was her second time joining the annual mission since it started in 2014.
The global network's main goal was to distribute 400 feminine hygiene kits sown locally and in Mildura as part of the Days for Girls international movement.
The network seeks to empower young girls in poverty-stricken countries by giving them access to personal hygiene packs and funds to keep them in school.
An estimated 2.5 million girls in Kenya do not have access to sanitary napkins and are forced to either skip or dropout of school.
Those who are desperate to stay in school resort to risky and unhealthy behaviour like sitting on the dirt or use rags or leaves or anything that is absorbent.
Each feminine hygiene kit includes two barrier shields, eight to 10 absorbent tri-fold cloth pads, soap, two new underpants, and two freezer bags that are placed in a sown drawstring bag. The sanitary pads can last for three years.
Ms Dash said the group discovered some of the girls had been sharing their sanitary pads with their sister or mother.
"If you have nothing and you're given this and you know you'll use it for a week, your sister comes and say why can't she use it when she menstruates," she said.
"We weren't worried about giving another pack because then we can keep stressing if (they're) sharing then (they must) stop."
Ms Dash said her group also brought 50 post-partum packs for new mums and 50 boys' packs comprising mainly of underwear and socks.
Victorious Ministries is also providing financial support to three teachers at the Masinde Primary School by paying their $40 monthly wages.
Most parents of the students are too poor to pay the $1.50 a month fee to keep the teachers employed. Victorious Ministries will be holding its annual women's conference on Friday and Saturday at Flinders Christian Community College.
To register your attendance, visit
www.victoriousministries.com.au and pay either online or by making a bank deposit.