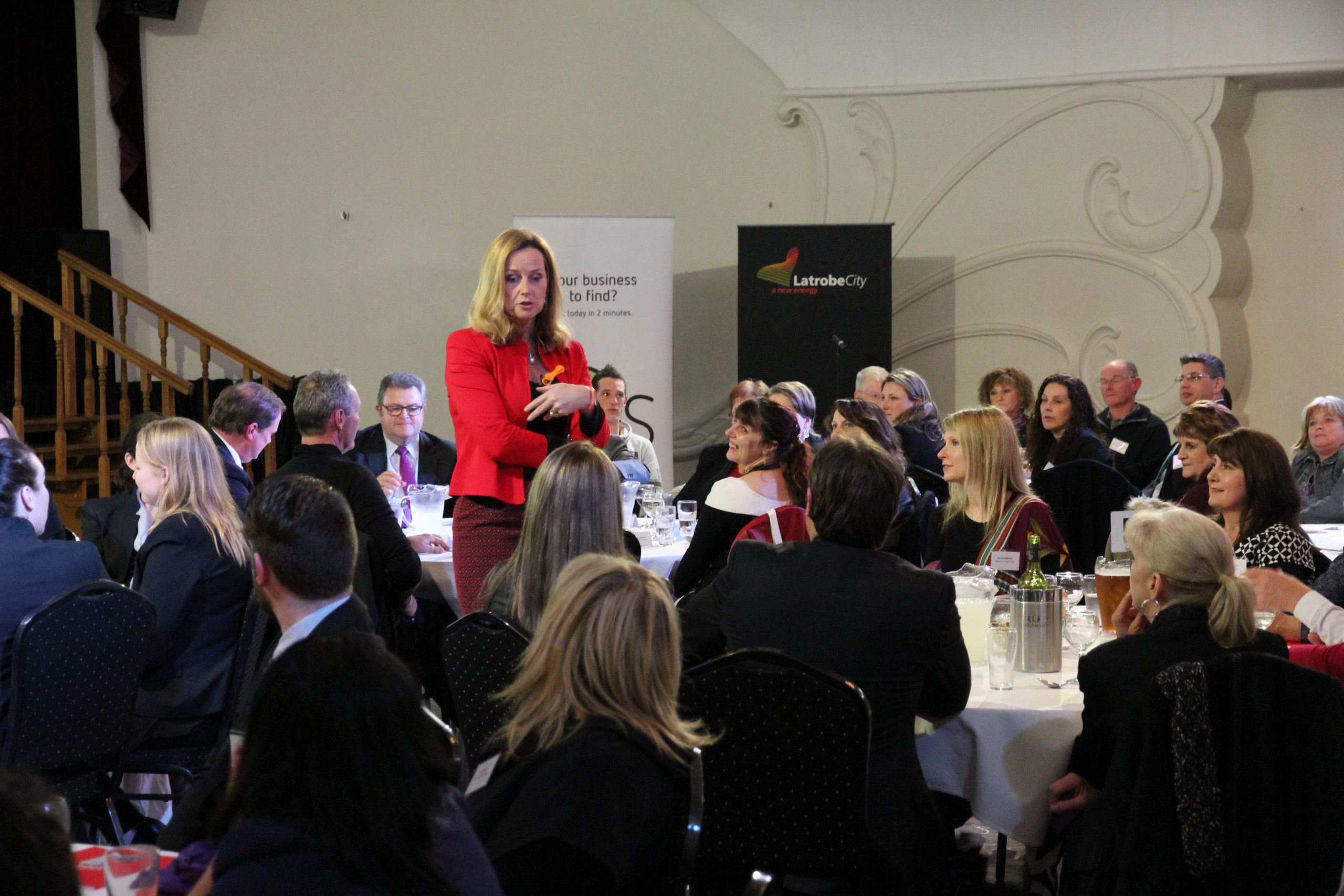 A month-long calendar of events is about to begin for Gippsland's small and medium-sized businesses to become inspired, up-skilled and boost productivity and competitiveness.

In its third year, the Gippsland Small Business Festival officially launches tomorrow, offering the region's businesses valuable insight from high-calibre innovators and business leaders.
Gippsland is one of eight Victorian regions to host a festival this year as part of the annual Small Business Festival Victoria, which is in its 11th year.
State Small Business, Innovation and Trade Minister Philip Dalidakis said it was fantastic Gippsland could be involved in "the biggest small business festival in the country".
"Small businesses are the backbone of our local economies and this government is working hard to provide the services and support they need to grow and create jobs," Mr Dalidakis said.
"The Small Business Festival provides Victorian businesses with access to the latest ideas, designs and technological developments to keep them competitive, growing and sustainable."
For the first time about half of the state-wide program will take place across regional Victoria.
It goes ahead following the State Government's $4.24 million commitment to the event over the next two years.
A small business bus is set to stop by in Traralgon to offer mentoring to start-ups or small businesses that want to grow.
A dinner with a renowned strategist; breakfast with a marketing specialist and sessions on financial literacy as well as risk management are also on the agenda.
Participation in the Gippsland festival grew by 58 per cent from its first year in 2014 to last year's event.
Attendance is expected to be higher again this year.
"In the past year alone, Victoria has created almost 9000 new businesses with a growth rate nearly double the national average," Mr Dalidakis said.
"We are certainly leading the country when it comes to our small business community."
Gippsland's six councils are working in collaboration with Business Victoria to coordinate the festival's range of seminars and workshops.
For more information about what's happening across Gippsland, visit www.business.vic.gov.au/gippslandfestival or contact Latrobe City Council's business development team on 1300 367 700.
An online trailblazer and progressive thought-leader, Chris Riddell takes you through the digital world, showing how innovation and new technologies transform the way we do business.
Date: Wednesday, 10 August
Cost: $45 – $60
Location: Traralgon Vineyard, 140 Burnets Road, Traralgon
This provides free mentoring and face-to-face assistance to help start or build a small business.
The Small Business Bus is visiting all regions of Victoria in 2016. Book in now for your free one-on-one mentoring session to get your business moving.
Date: Tuesday, 16 August
Cost: Free
Location: Outside the DELWP Office, 71 – 79 Hotham Street, Traralgon
This session is designed to help you understand some of the challenges presented by workplace laws and will give you practical lessons to take away.
Date: Wednesday, 17 August
Cost: $40 – $60
Location: Premiere Function Centre, 29 Grey Street, Traralgon
Dan Gregory delivers an informed and engaging presentation on what drives human behaviour.
Discover how this knowledge can help your business connect with customers and drive successful sales.
Date: Tuesday, 23 August
Cost: $25
Location: Century Inn, 5 Airfield Road, Traralgon
This session is aimed at increasing confidence around financial statements, better understanding your business and improving communication with your accountant.
Date: Thursday, 25 August
Cost: Free
Location: Premiere Function Centre, 29 Grey Street, Traralgon