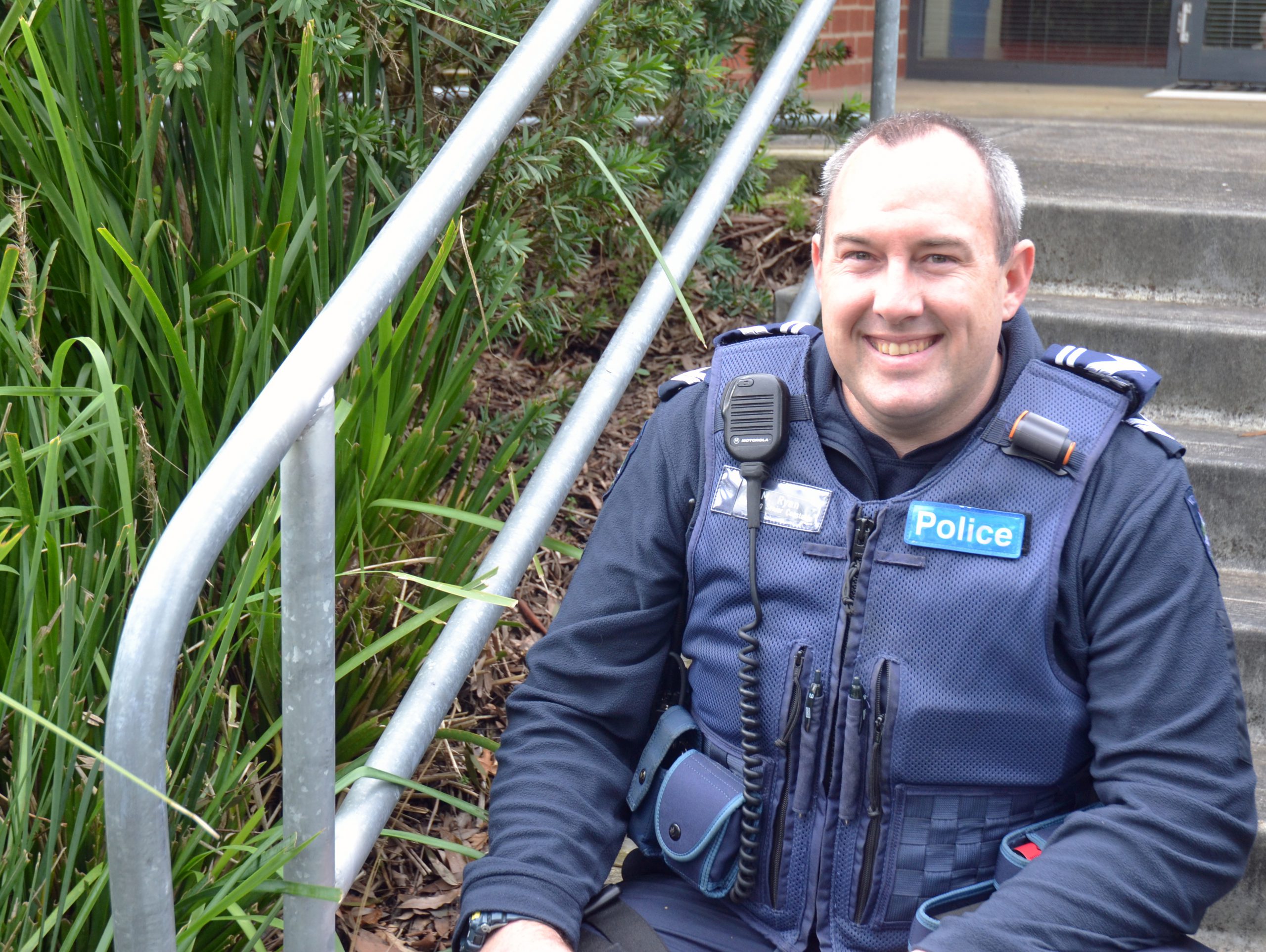 As Boolarra police's newly-appointed officer-in-charge Leading Senior Constable Matt Ryan will ensure the community is in safe hands no matter the emergency.

The 38 year-old will juggle his role with that of a volunteer firefighter for the local brigade.
Prior to Ldg Snr Const Ryan's appointment Boolarra had been without an operating police station for about five months after the previous OIC went on leave.
Local Area Commander, Inspector Dean Thomas said the community would definitely benefit from Ldg Snr Const Ryan's posting.
"While the Boolarra community has been receiving excellent service from police in Churchill, it will be really good to have a permanent member stationed there again," Insp Thomas said.
Ldg Snr Const Ryan started his post on Monday and has already begun forming relationships with the Boolarra community.
The father-of-three will move into the officer's house at the back of the station with his family in the next month, and will join Boolarra Fire Brigade as a volunteer firefighter.
He brings to the role 15 years of experience, with a background in criminal investigation and drug task forcing.
"I love community policing and that's what I identify Boolarra as; getting involved in the community," Ldg Snr Const Ryan said.
"It's just something different. It's sort of like police work but there's a lot more to it."
He encouraged the Boolarra community to stop by the station to discuss any concerns they may have or just to say 'hello'.
"They've got a police officer virtually 24 hours a day, they can come to me with questions and problems, anytime of the day they can come and see me," Ldg Snr Const Ryan said.
"If something happens I'm only around the corner. You can't get quicker than that for a response time, but maybe give me time to get dressed and get my gear."