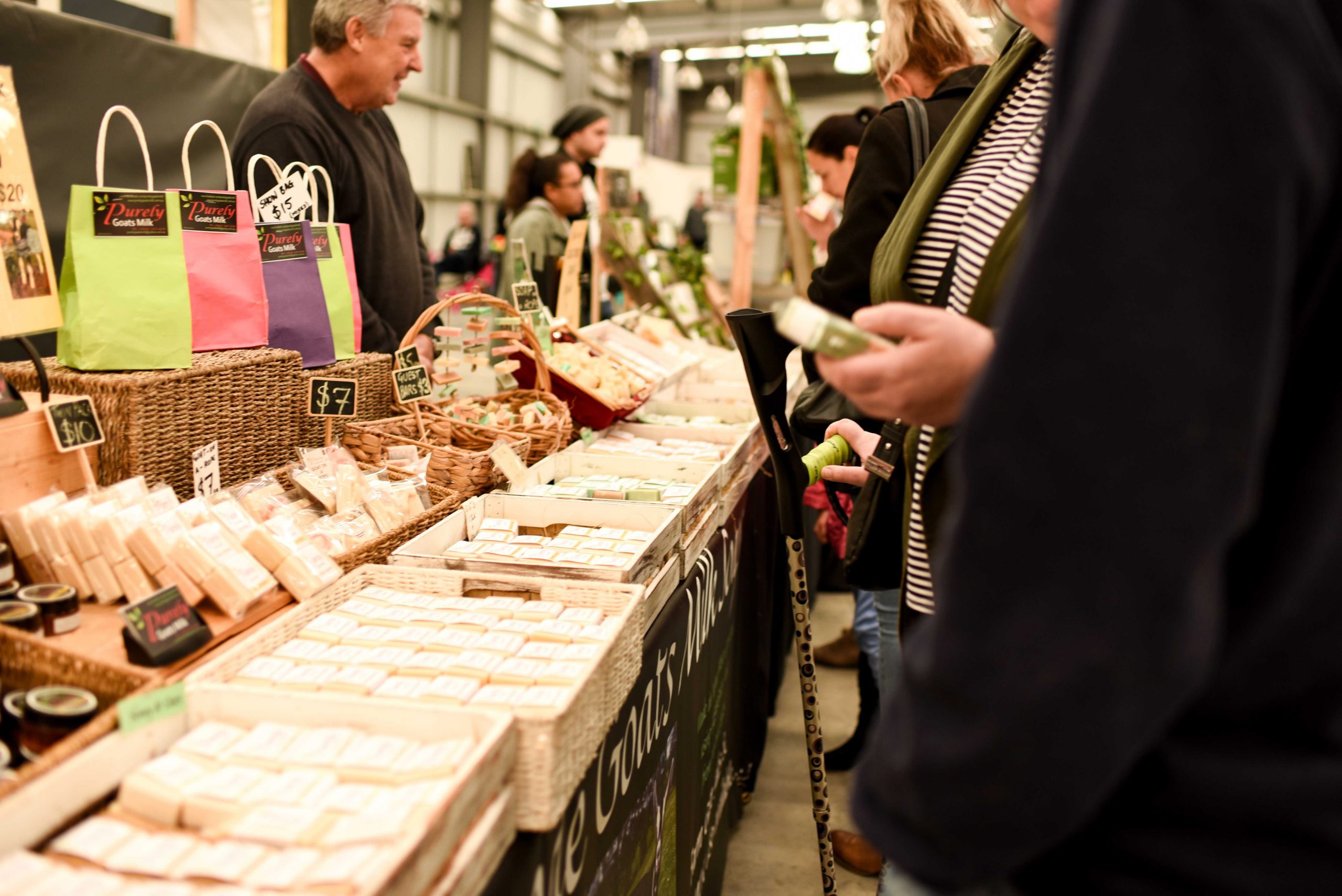 IT has been said from little things, big things grow.
That couldn't be any more true for the Gippsland Makers Market, which in two events has attracted about 10,000 people estimated to have spent more than $90,000.
The interest in the winter event – formed to fill a gap in markets during the cooler months – has taken organisers by surprise.
The small group of volunteers simply wanted to showcase Gippsland creators and allow market holders to continue trading throughout winter.
Organiser Amy Jane Hay, of business network Support Local Gippsland, said the amount of interest received from stallholders and market-goers alike, affirmed people's value in buying local.
"I definitely think it's something people are becoming more and more aware of all the time," she said.
"People are getting out there, doing their own thing and they're loving it and some of the stuff they're creating is just amazing.
"I think people are really embracing that, really starting to see that's a good thing to be able to support the locals."
The upcoming 14 August market could be the last of the Gippsland Makers Market series, with organisers not wanting "to take anything away from existing local markets".
Instead Support Local Gippsland will brainstorm other potential events it could organise in the future.
That isn't saying this venture has not been a success – stats provided by Tourism Victoria indicate an estimated economic impact of more than $800,000 so far.
Local charities Forever Friends and Make-a-Wish Gippsland have also reaped the benefits – each raising more than $3000 from donations at the door and 50 per cent of the market proceeds.
Willow Grove's fire brigade has been named the charity-of-choice for the third market this weekend.
"We are trying to encourage people; if you haven't been to one, get down, because it might be the last chance," Ms Hay said.
"It probably will be the last chance at that venue and we get a lot of people going, 'yeah, I'm meaning to come, I'm meaning to come to it', but this is it."
The next Gippsland Makers Market will be held from 9am until 2pm on Sunday, 14 August at Dahlsens, 335 Princes Highway, Traralgon.
Entry is free, although there will be the option to make a donation to the Willow Grove Fire Brigade at the door.
Gippsland Makers Market
When: Sunday, 14 August from 9am until 2pm
Where: Dahlsens Traralgon
Cost: Entry is free, with an optional donation at the door to the Willow Grove Fire Brigade
What to expect: A range of skincare, flowers, clothes, candles, breads, cakes, jams, home d cor and more
Visit: www.gippslandmakersmarket.com.au for more information