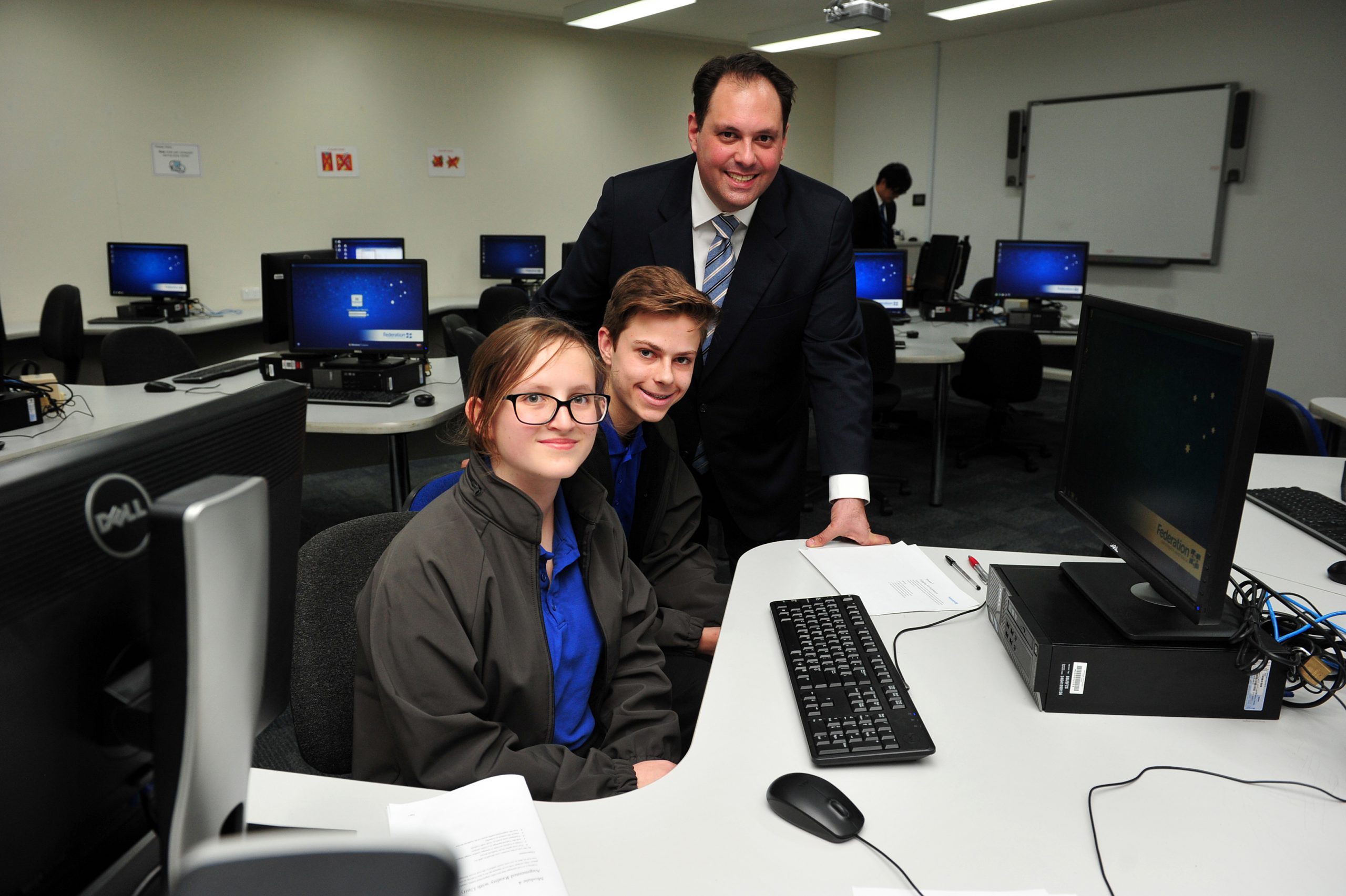 It is said to change the way people experience reality and now it's changing the way people learn and do business.

Augmented reality has made its way to the Latrobe Valley in a pilot program aimed at equipping students with futuristic, digital technology skills.
Developing business solutions, three-dimensional models and videos overlaying real-time camera views on smartphones, tablets or computers will be the focus of students' learning.
Yesterday Small Business, Innovation and Trade Minister Philip Dalidakis launched the Latrobe Augmented Reality Pilot, expected to reach up to 50 Latrobe and Baw Baw students this year and up to 100 students in 2017.
"This pilot program is about equipping our students with real-world skills and preparing them for careers in digital technology that are increasingly in demand by employers across all industries," Mr Dalidakis said in a statement.
"The explosive popularity of Pok mon Go shows the huge potential that augmented and virtual reality technologies have in reaching people the world-over and increasing the demand for these tech skills instantly."
Lowanna and Lavalla Catholic College students will be the first to participate in the program, undertaking five full-day practical workshops created by a leading Victorian technology developer.
The program has been brought to the Valley by the Baw Baw Latrobe Local Learning and Employment Network and Federation University with government support.
It will bring together regional schools, education providers and local industry.
Baw Baw Latrobe LLEN chief executive Mick Murphy said it created an opportunity for regional young people to pick up the technology right from the start, rather than "play catch up".
"This sort of technology will be embedded in a lot of business activity in the foreseeable future," Mr Murphy said.
"So in exactly the same way that the introduction of the smartphone has changed the way all of us do business, augmented reality may well have the same level of impact.
"It's going to have young people picking this up early in good stead before entering various parts of the workforce.
"It gives them an early opportunity to improve the skillsets they have, which then increases their value to employers."
Students will be tasked with enhancing the visitor experience at the Gippsland Heritage Park, which Mr Murphy described as another beneficiary to the program.
He said the program would be taken up by the Morwell tech school once it is up and running in 2018.