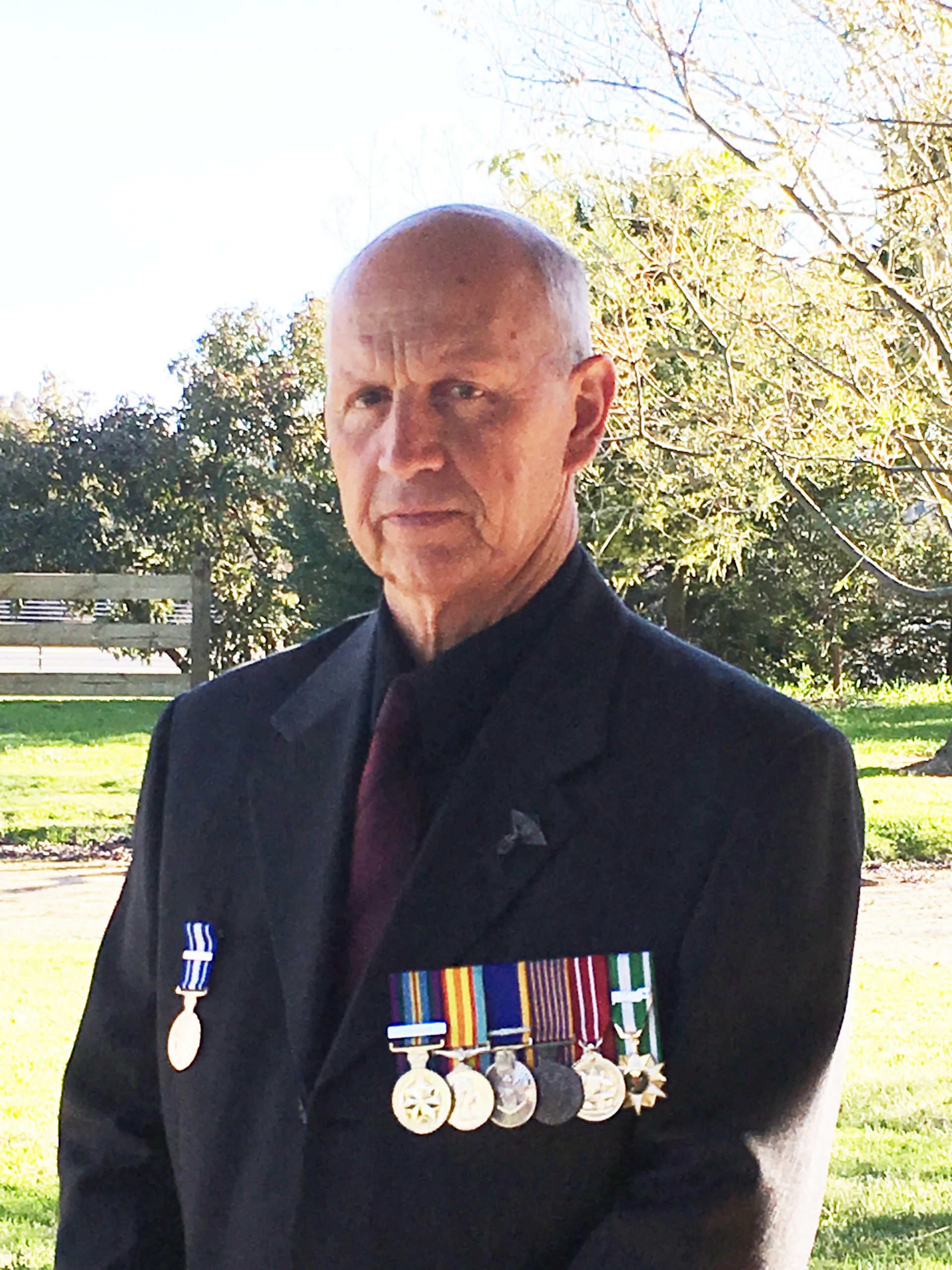 Fifty years ago today 108 Anzac soldiers defied the odds and were victorious in the Battle of Long Tan during the Vietnam War.
Tyers resident Allan Stewart was one of those men.
An artillery gunner with 1 Field Regiment of the Royal Australian Artillery at Nui Dat, about four kilometres from Long Tan, Allan has vivid memories of what was "without a doubt the busiest four hours of my life".
It began overnight on 17 August 1966 when Allan and his division, along with infantry, armour, engineering units and the Special Air Service Regiment were attacked by "a barrage of mortar rounds from a position somewhere to the east or south east of our camp".
"Our howitzers retaliated and the incoming rounds stopped, but one of our gunners had received a head injury from a piece of shrapnel and was in a bad way," Allan said.
The gunner, Phil Norris, a national serviceman who had married his wife two weeks prior to leaving Australia, was evacuated by helicopter to a base hospital at Vung Tay and flown home a few days later.
The next day, on the afternoon of 18 August, the Battle of Long Tan erupted.
Nothing could prepare Allan a 19 year-old soldier who had arrived at Nui Dat three months earlier to provide dedicated fire support with two infantry battalions for what unfolded during the next four hours.
Allan and the men of 1 Field Regiment were caught in a frenzied attack against 2500 North Vietnam Army and Viet Cong Soldiers.
Artillery support was requested and all three gun batteries went into action.
There were six 105-millimetre Pack Howitzers in each battery, each with a crew of seven men.
But Allan said crews quickly realised it may not be enough.
An order was given that every available man, regardless of rank, was to go to the gun positions and supply more ammunition to the gun crews.
"At that time, we had no idea of the seriousness of the situation except that something big was underway," Allan said.
The young gunner spent the next three to four hours carrying and unboxing 105mm shells, which weighed close to 40 kilograms, during monsoonal rain conditions which forced visibility down to about 10 metres.
But the scene at the guns is something Allan would never forget; 3000 rounds were fired during the battle.
"We had all been trained on the guns at some stage, but never had we been trained to drag, carry and unbox 3000 rounds of ammunition to 18 field guns in such a short period of time," Allan said.
"That was something that was simply decided on the spot, and everyone worked tirelessly side-by-side until the job was done."
Taking a break "was not even considered" during the battle and four hours later when the guns fell silent the troops still "didn't know what it had all been about".
They would later discover 18 of their men died during the attack along with at least 245 enemy troops.
But Allan estimates the death toll was much higher as many of the dead were removed from the battle site by other enemy soldiers when retreating.
"Others would have died later from injuries received that day," he said.
DESCRIBING the army as his life, Allan struggled upon returning home to Australia post war.
"Coming home, it was strange to see people acting like nothing had changed. Life just went on as normal," he said.
Day-to-day life was difficult as he struggled to cope with what he had seen.
It was not until he joined the police force that Allan finally readjusted back into civilian life.
"The army was my life, it was all I knew," Allan said.
But the police force and its "sense of comradery" appealed to Allan.
"The police force and army are similar in a lot of ways, it was something I needed," he said. He had a "fulfilling" career with the police, working his way through the ranks and eventually becoming a sergeant. He has since retired to Tyers.
NOW 69 years old, Allan looks back at the events on 18 August 1966 proudly.
He chooses to focus on the positives, not the negatives of the battle.
Despite the loss of Australian soldiers, Allan said a lot of things had worked in the soldiers' favour, preventing a far worse outcome.
"Although we were well-trained and would have put up a good fight, many of us would not have enjoyed the past 50 years of life as we have," he said.
He said it "makes a man proud to have been part of that Anzac spirit and teamwork when a real effort was needed".
To commemorate the 50th anniversary of the battle, Allan has spent the past two days in Canberra for four days of tributes.
"It will be nice to commemorate and catch up with my fellow comrades," he told The Express prior to his departure.
He said today's anniversary was an important opportunity to remind the wider community of the sacrifice Australian soldiers made during the Vietnam War.