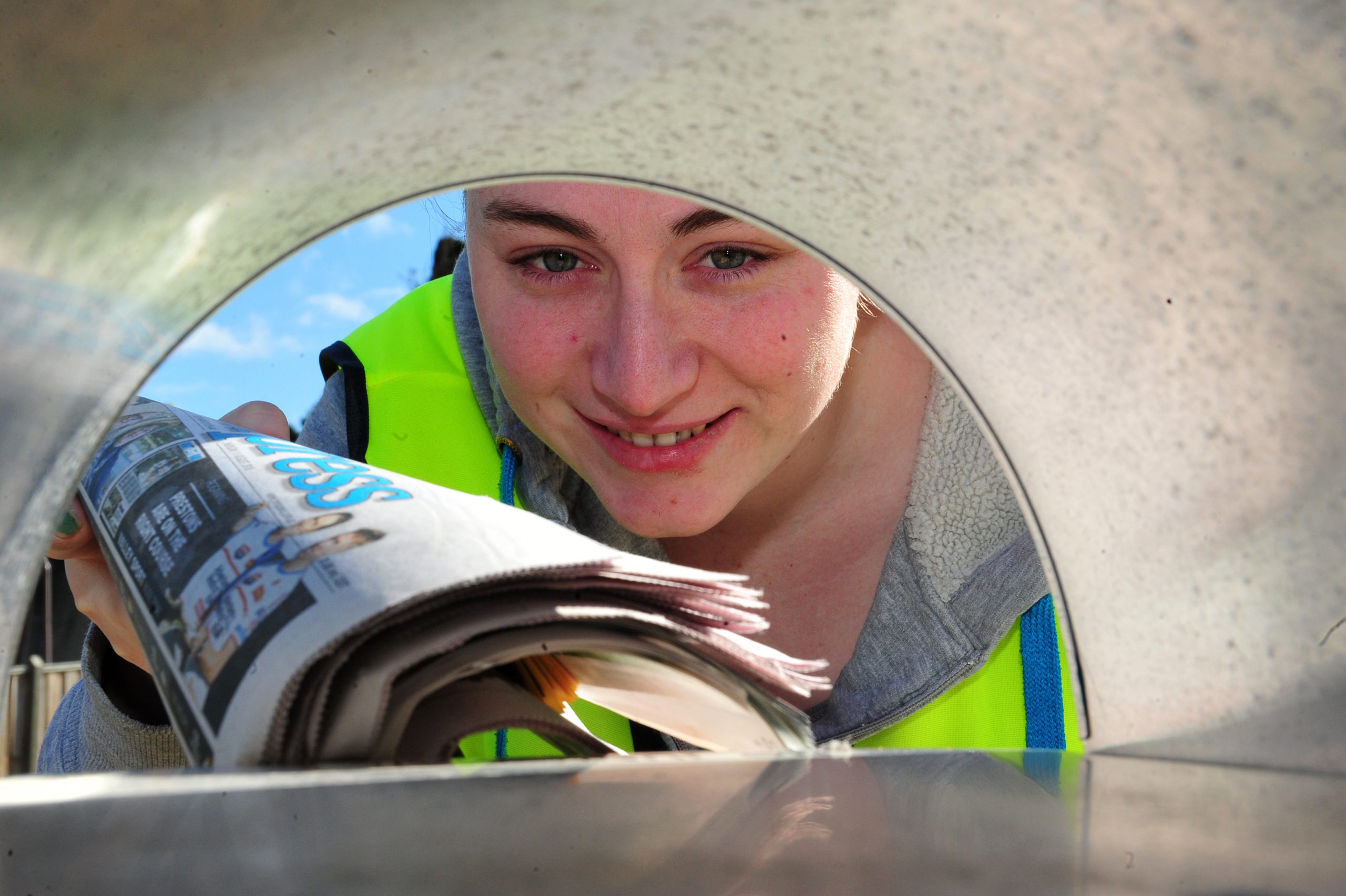 For expecting mother Samantha Clarke delivering The Latrobe Valley Express provides a form of gentle exercise.
For teenage brothers Ji and Hayden Geisler it provides some extra pocket money.
But what the brothers and Samantha both agree on is the work "couldn't be easier".
Twenty-four weeks pregnant with her second child, Samantha has been delivering newspapers in Traralgon's east for the last couple of weeks.
It's something she did throughout her last pregnancy with son, Thomas, right up until his birth and aims to do the same this time round.
She describes her twice-weekly delivery as "physio for the pregnant".
"Last time I delivered The Express on the Monday morning then my water broke that evening," Samantha said.
"It's something that's not too strenuous and it keeps me moving which is great. Otherwise I feel a bit 'blah'."
Lowanna College students Hayden and Ji see delivering the paper as the perfect introduction to the workforce.
At 14 years old, Hayden is unable to apply for casual work but has delivered The Express for about two years.
Fifteen year-old Jai juggles his round with another casual job and enjoys the exercise.
The brothers split their two rounds to "help each other out" and take about one-and-a-half hours to deliver an estimated 330 newspapers.
They recommend paper delivery to their friends as "it's the easiest job to get at our age".
Samantha encouraged all women to consider delivering papers throughout their pregnancy to benefit their health.
Those interested in becoming a paper deliverer for The Express should phone the circulation manager on
5127 6600.