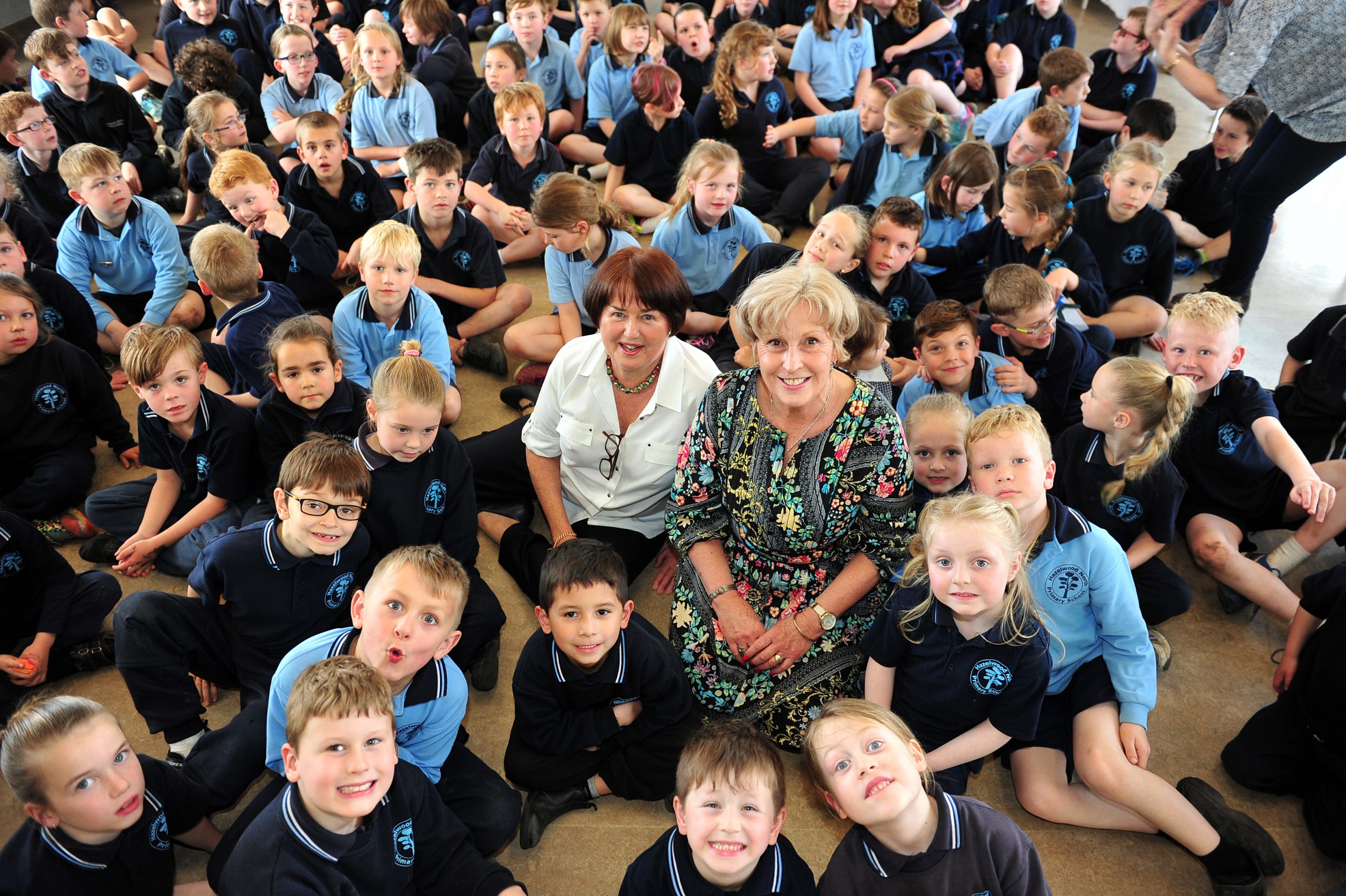 Two women who have each worked at Hazelwood North Primary School for 20 years celebrated their retirement together last week with colleagues, family and friends.
Brenda McGowan and Denise Vesty begin a new chapter of life following their emotional farewell to the school, which Ms Vesty described as a home away from home.
"It was like leaving home to come to your other home," Ms Vesty said.
Ms Vesty, who taught at Hazelwood North for 20 years, said it was the children she would miss.
She said a highlight was the "wonderful staff members I've worked with", who together tried new styles of teaching, all for "the endeavour of the children".
For Ms McGowan, who managed the administration office, it is the families, students and staff whom she'll miss.
"It's (the school is) a very integral part of what the community is," Ms McGowan said.
"You haven't got a township here, you've just got the school so… it is a close-knit community, so I've loved that."
She said a highlight was how the school, although quite small, tried to cater for programs such as music and art, "so the kids don't miss out".
Principal Paul Jorgensen said the long-serving pair's dedication and "their love of the kids" stood out most.
"They go above what you ask them to do, but it's their love of the kids and what they do that has kept them at the school for a long time and they've really enjoyed it," Mr Jorgensen said.
"Both of them were so sad and didn't want to leave."
Ms McGowan said she could not have retired beside a nicer lady, while Ms Vesty paid tribute to the children's families she had worked with along the way.
"I've met some wonderful families who have helped me with my teaching and supported what I've done with their children at home," Ms Vesty said.
"So the kids have had great outcomes and it's a credit to them, the kids and me."