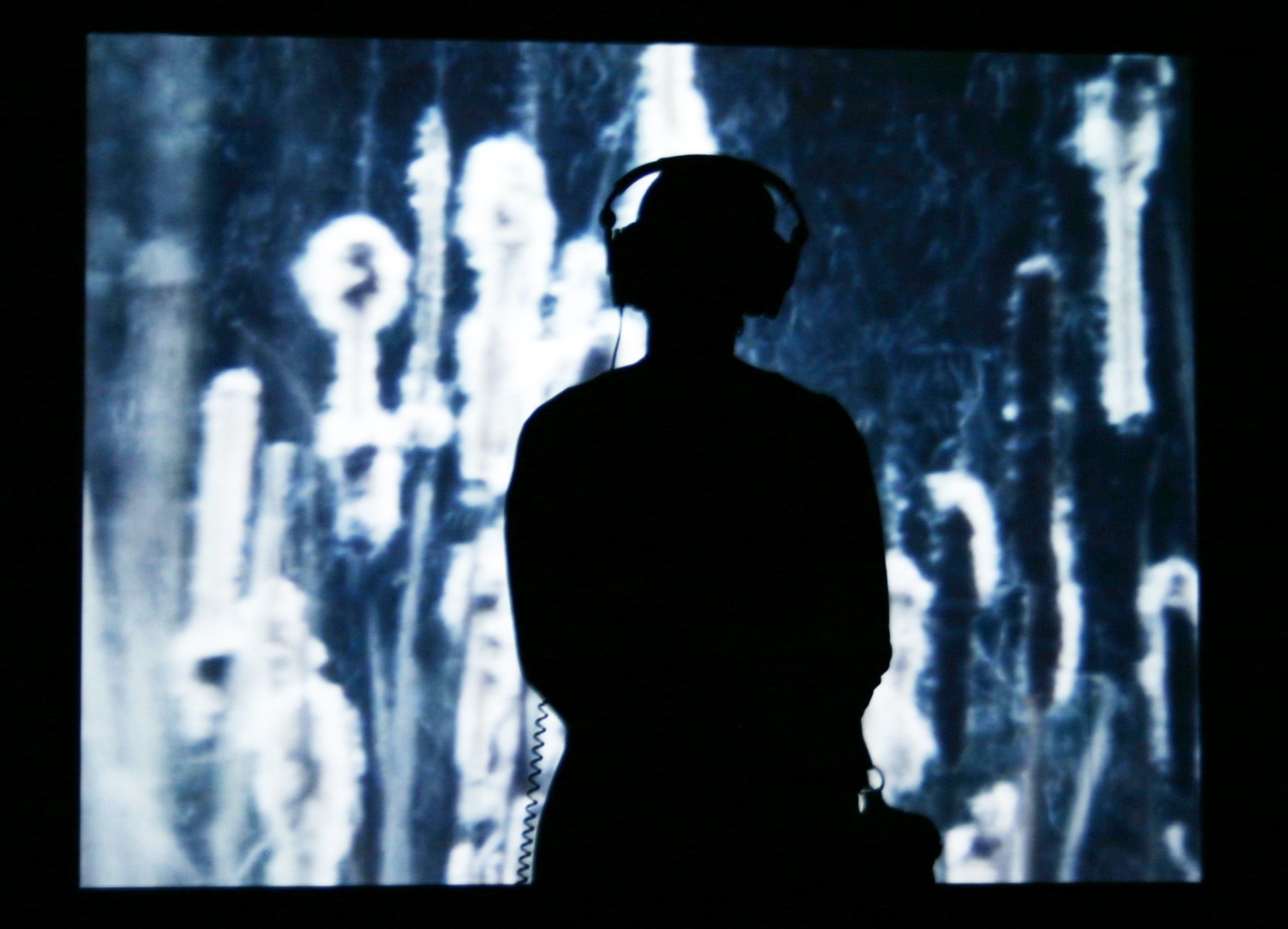 The rich colours and rough grain of the super 8 film are inherently nostalgic.
Add ambient and experimental soundscapes using recordings from the now defunct State Electricity Commission of Victoria, and personal memories are sure to give rise.
The observational cinema of Tyers couple Barry Brown and Irene Proebsting has been honoured in Latrobe Regional Gallery's 'discreet montage' exhibition.
LRG senior curator Shelley McDermott said many visitors had commented on the works' nostalgic qualities, similar to the experience of looking at old photographs.
"It makes them connect to their childhood memories. The content is universal and they think about their personal experience and put that into what they're seeing here."
Brown said the name 'discreet montage' had many meanings, but described the documentation of characters in an unobtrusive way such that the meaning of the works are not overt.
Proebsting also references the SECV in her films as well as other industrial sites within the Latrobe Valley.
Her first film created in 1994, using her father's super 8 Canon camera, featured the cooling towers of the Yallourn Power Station.
"The film has rich colour and grain and a lot of film makers like the material properties of it," Proebsting said.
However, she said the sound was often ignored when considering film, and wanted sound to be at the forefront of the work.
"The sound creates the emotion. Often in experimental film, it's formal and that doesn't happen (like here)."
In 1993, when the Kennett Government privatised the SECV, causing massive job cuts and anxiety in the region, the couple moved to Melbourne where they joined the Super 8 Film Group.
Ms McDermott said the group was eclectic and functioned as a forum for artists working on the periphery of media culture.
After a creative decade in Melbourne, the pair moved back to the Latrobe Valley in 2002 where they continue to collaborate on projects from abstract polemics to sci-fi pop noir.
The exhibition screening video projections with ambi-phonal sound from the original Super 8 prints is on show until 2 October.