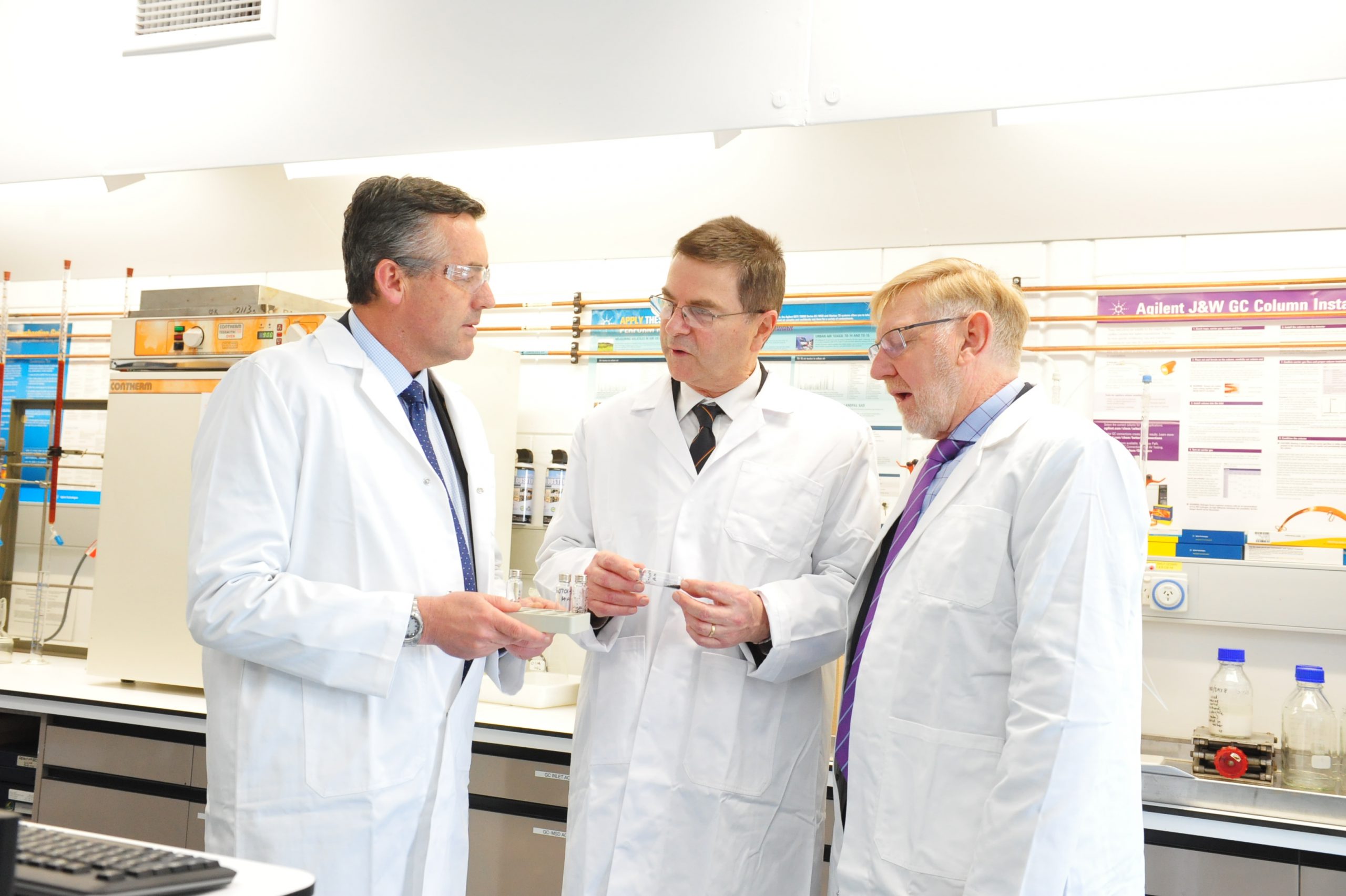 THE Latrobe Valley will be at the core of a national research project aimed at extending the life of brown coal.
Federation University on Friday officially opened its new Carbon Capture and Analytical Laboratories Centre at Churchill.
The laboratory will host a five-year research project focusing on analysing and monitoring the environmental impacts of by-products of capture technologies.
As part of the project, Federation University academics will undertake research that will include pilot-scale testing of technologies that seek to "reduce the cost of building and maintaining carbon capture plants through understanding efficiencies in the solvent based capture process".
The laboratory was funded through a $2.3 million agreement between the Federal Government's Education Infrastructure Fund and CO2CRC Limited.
FedUni Carbon Technology Research Centre director Doctor Vincent Verheyen said there was "a long future" for brown coal in Australia, providing it could be made "clean" through the removal of carbon dioxide emissions.
"This lab will enable us to conduct research to ensure there is a great future in brown coal, but in an environmentally responsible way," Dr Verheyen said.
He said the Latrobe Valley was the perfect place for a carbon capture and storage lab, due to its brown coal and demonstration plants.
"So having a lab here in Churchill is excellent. And the Churchill campus has long history of supporting brown coal companies dating back decades, before it was FedUni or Monash," Dr Verheyen said.
"We are also very keen to support new jobs and opportunity for the region."
Federal Member for Gippsland Darren Chester, who officially opened the laboratory, said the Latrobe Valley had an abundance of brown coal that continued to play a "critical" role in supplying Australia's base load energy needs.
"By investing in research, we can investigate new technologies that allow us to continue using this resource, underpinning local jobs and industries, and helping to achieve our emissions reduction targets," Mr Chester said.
"(Friday's) announcement is an important step towards cleaner use of natural resources and it is appropriate the Latrobe Valley is at the centre of this global research into carbon capture and storage technology."
Environment Victoria campaigns manager Nicholas Aberle said the Federal Government was putting taxpayer money towards a "very uncertain technology".
Dr Aberle told The Express he did not think anything was going to "save" coal.
"Anything that comes out of this (CCS) technology arrives on a battlefield way too late," Dr Aberle said.
He said people had been "talking about CCS for a long time" yet nothing material had eventuated from it in decades.
"We don't have time to wait another two decades for this to be a commercial scale new thing," Dr Aberle said.
"We need solutions now."