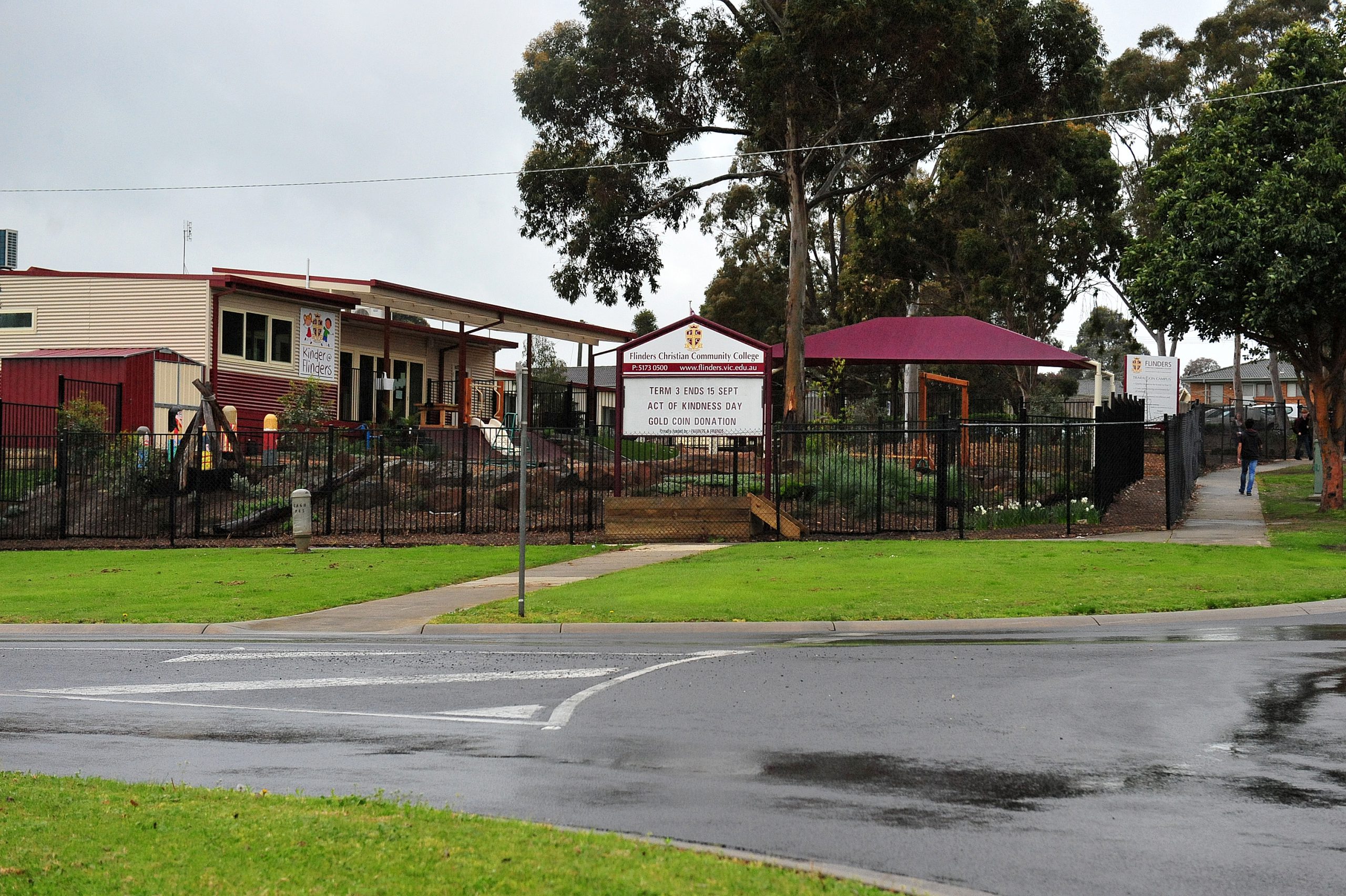 FLINDERS Christian Community College will be re-branded as Chairo Christian Traralgon as of 2018 in a bid to 'sustain' Christian education in the region.
The Traralgon campus last week revealed it would cease operating at the end of the 2017 school year, before re-opening for term one of 2018 as a Chairo Christian school.
A Flinders spokesperson said the Traralgon site struggled to "maintain the conditions necessary to ensure a quality and sustainable education program" because of the school's distance from the other two campuses in Tyabb and Carrum Downs.
"We feel that over many years Christian education has positively impacted the lives of students and families in the Valley and there is a need to ensure that this continues," the spokesperson said.
"We came to the final decision that the best option was to transfer the campus to a schooling community that was better positioned to provide excellent Christian education in the region."
The re-branding will provide "a broader range of education curriculum options, facilities and extra curricular activities".
The current kindergarten to year 12 campus will become a prep to year eight Chairo school.
The spokesperson confirmed Traralgon Chairo would offer a pre-school program, while a kindergarten option was still being explored.
A year nine to 12 curriculum would be reviewed as "the demand increases".
Instead, Flinders senior students will have the option to attend Chairo's Drouin campus, with Flinders' current year 10 students transitioning to the Drouin site next year.
The remainder of the senior school will have the opportunity to attend Drouin from 2018.
It is not yet known how many families will transition their children to the Drouin campus or choose alternative schooling.
The spokesperson said no decision had been made regarding staffing, but "both staff and parents are working through their individual and or family options (and) have been supportive and understanding of the upcoming change".
Students and their families would be supported through the transition via a uniform subsidy and free bus transport when applicable to Drouin among other initiatives including individual and group consultations with affected families, the spokesperson said.
The respective school boards signed off on the decision on 8 September.