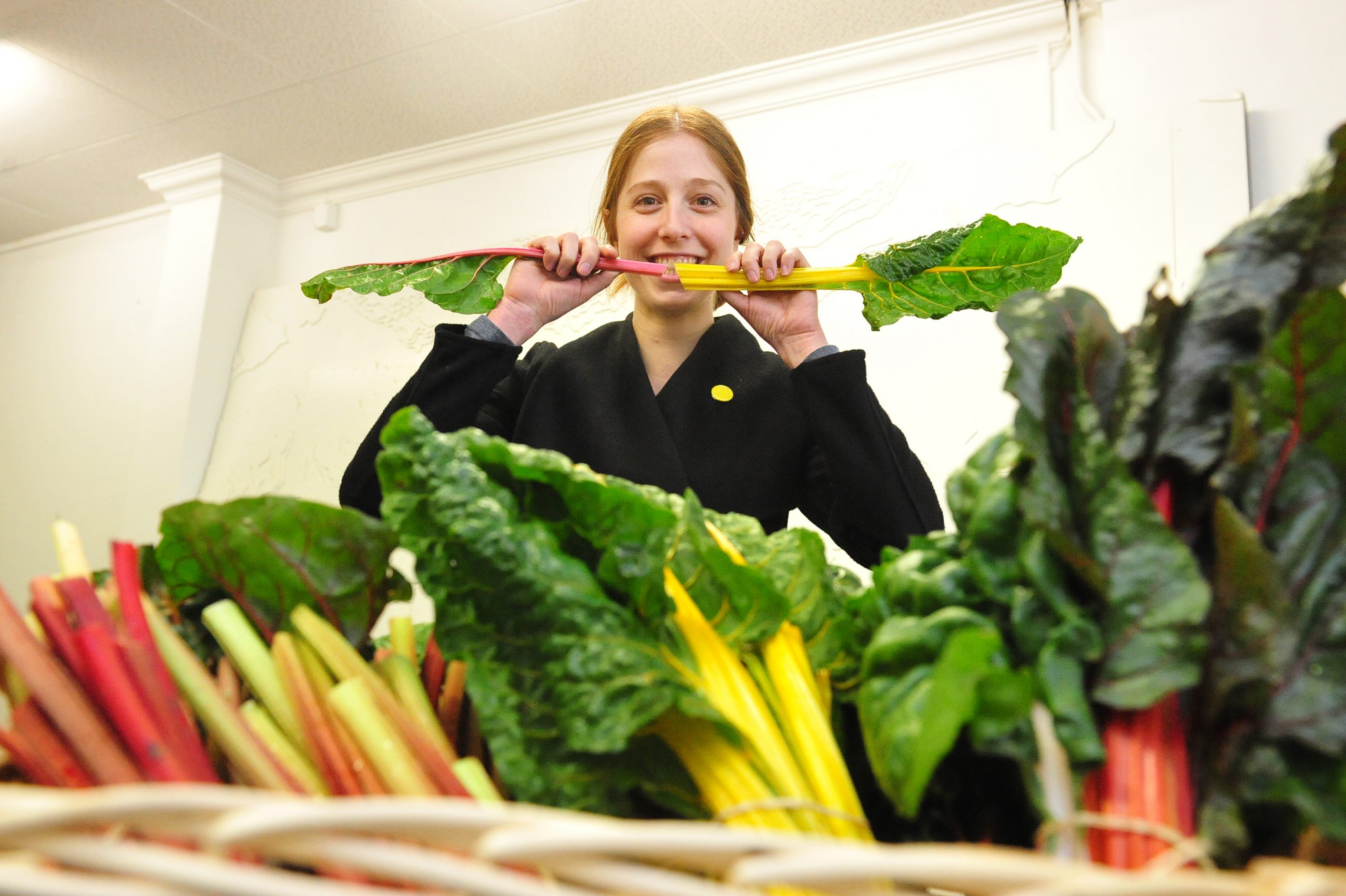 STUFFING your face full of local veggies is the promise of a new home grown initiative.

Reactivate Latrobe Valley's 50 Mile Farmers Market – offering food within a 50 mile radius – is launching the 'Get Stuffed' local food network.
As a part of the project locals are encouraged to take, donate or swap their bounty in a bid to minimise food waste, grow their own food and source local produce.
The side project is called 'Get Swapped'.
Market manager Lizi Maskiell said the project allowed people to exchange their own produce, and had plans to develop an online platform to swap back yard yields of lemon, parsley or garlic.
Last week a box of yellow and green silverbeet and pink blushed rhubarb grown by Federation Training students in Morwell was available to Commercial Road by-passers
"Any excess food won't go to waste. It's cutting down on food rot and gives access to people wanting healthy food options," Ms Maskiell said
Simon Renehan of Federation Training's 'Paddock to Plate' program said students donated 20 kilograms of silverbeet and five kilos of rhubarb to the 'Get Swapped' program.
He said the produce came from students' vegetable plots behind Morwell's Kernot Hall.
"We're harvesting more now that spring has come around," Mr Renehan said.
Produce can be found at the Reactivate Latrobe Valley office at 226 Commercial Road Morwell or the VRI 18-20 Queens Parade Traralgon during business hours.