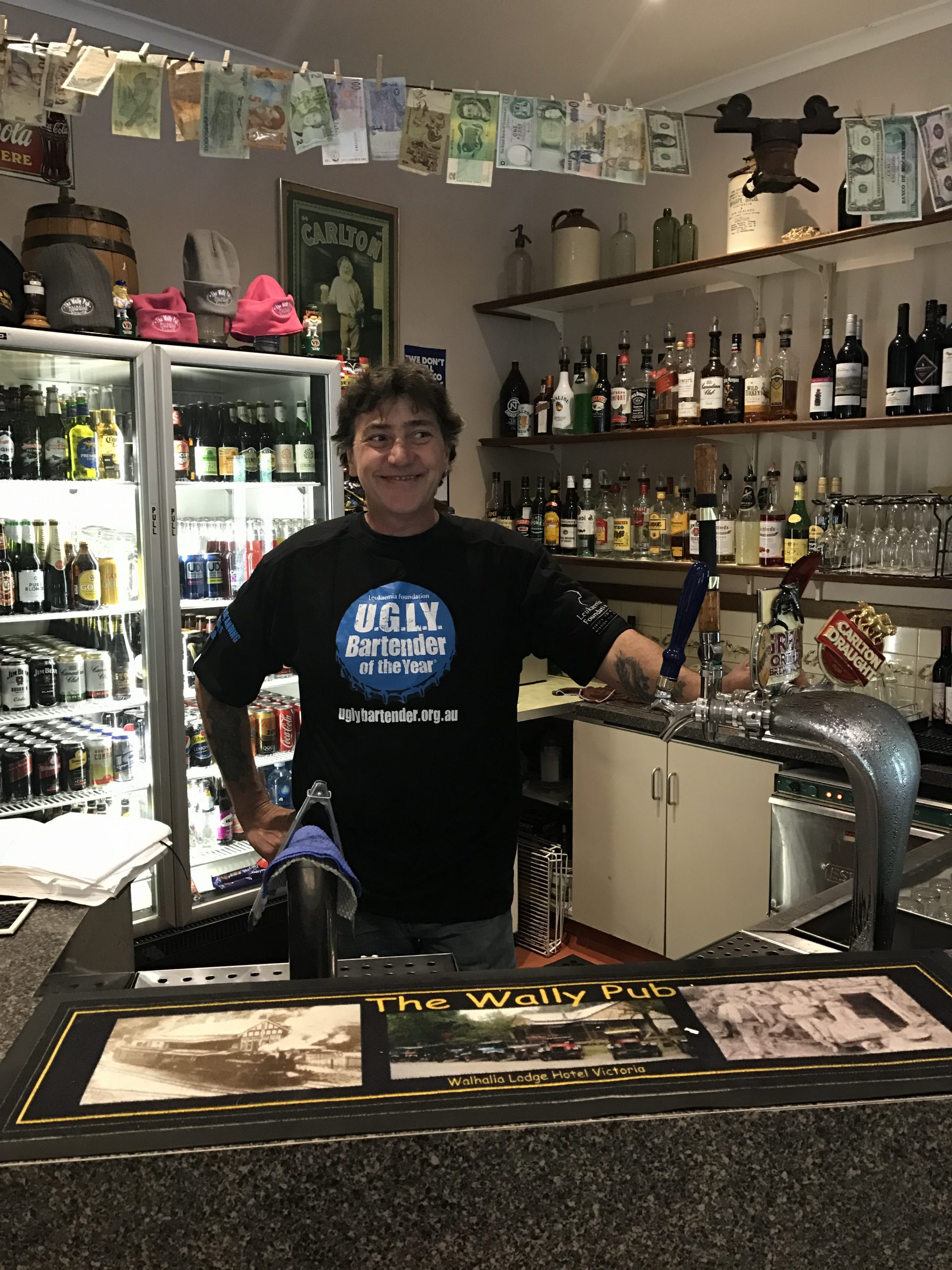 The Walhalla Lodge Hotel will become pub-UGLY this Saturday to raise money to help people with blood cancer.
Affectionately known as the 'Wally Pub', the establishment on the doorstep of the historic gold-mining town is hoping to emulate its founders and strike it rich for the fundraiser.
The UGLY (Understanding Generous Likeable You) bartender of the year competition is the Leukaemia Foundation's hospitality industry charity drive.
The Wally Pub will take part this year with a fun-filled day of auctions, raffles, a roast spit, barbecue, and live music by the Spitting Swallows.
Pub employee Annie Brincat said the establishment decided to take part as a means of supporting a worthy cause.
"It puts families in accommodation when their kids' are getting treatment for cancer," Ms Brincat said.
"I don't know anyone (affected by) Leukaemia, but other cancers.
"It just sounded like (a) fun (way to support the cause)."
Ms Brincat has worked at the pub for about six years and her mother recently took over the business.
She said the emphasis was on "good beer and good food".
"It's a nice friendly, homely atmosphere; it's very cosy," Ms Brincat said.
In 2015 more than 1480 bartenders and venues across Australia registered to be UGLY, and raised $2 million.
Since the campaign's launch in 2009 UGLY Bartenders around Australia have generated more than $8 million to help people with blood cancer.
The Wally Pub's fundraiser will run from noon to 6pm on Saturday.
A courtesy bus will run from Erica Hotel at 11.30am and Rawson Cricket Club at 11.45am.
For more information visit the Walhalla Lodge Hotel Facebook page or phone 5165 6226.