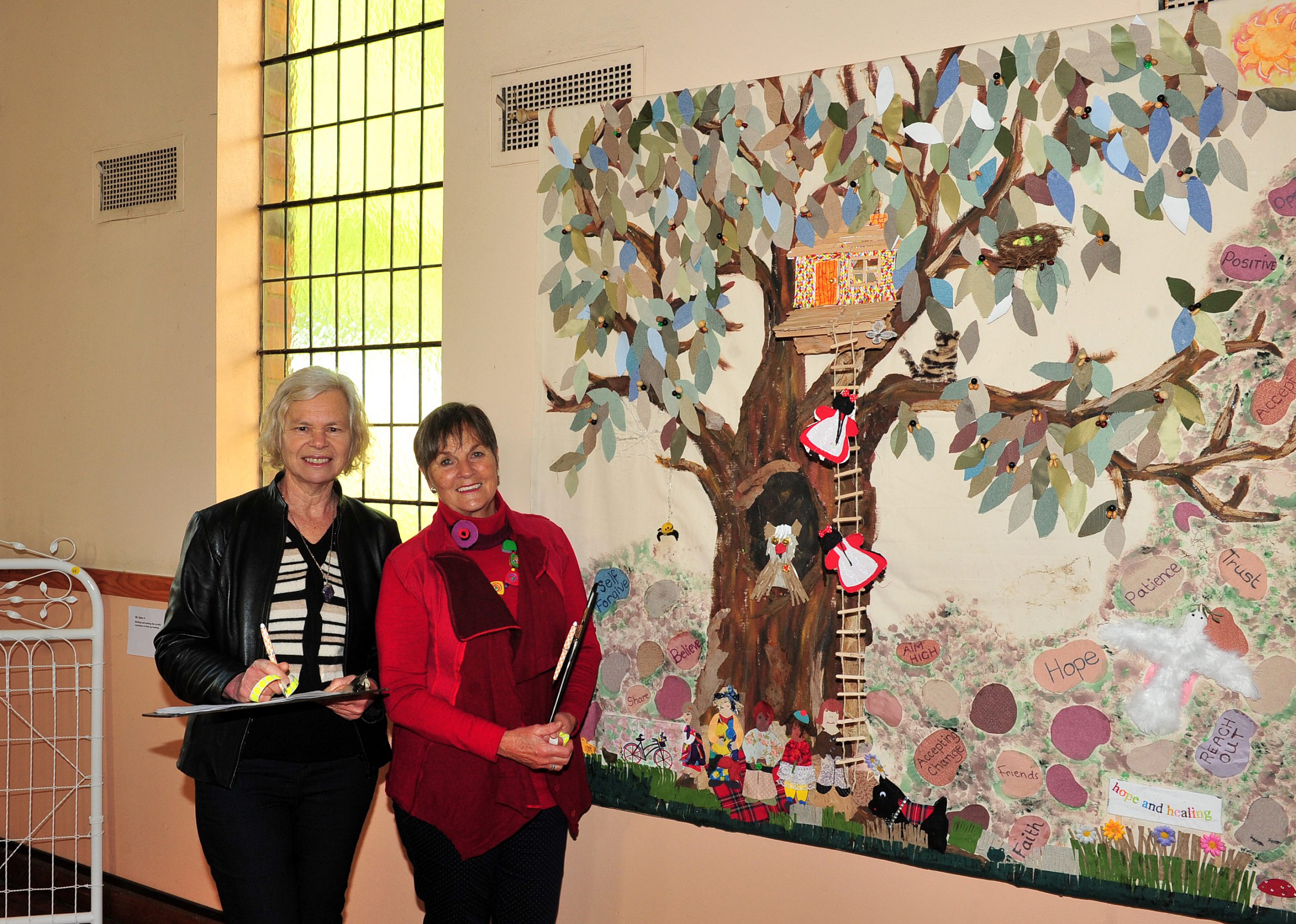 Giving artistic substance to what's going in the internal world of a person is what St Luke's Arts Festival is all about.
Almost 50 pieces of art work exploring mental health, the good and the bad, are on display this weekend.
Opening at 7pm tonight at the St Luke's precinct at 279 Princes Drive, Morwell until Sunday 9 October, curator Margaret Gaulton called the exhibition "unique".
"An important criteria is that artists write a written reflection of their work that explains their personal connection to their work, especially in relation to mental health, good or bad," Ms Gaulton said
Fellow curator and artist Sheena Jones said practicing art and music therapists know that creativity helps people work out what was going on in their internal world.
"All the things that have happened to me in my head, it's a way of giving it substance," Ms Jones said.
"It's a way I can communicate with other people about the hard stuff and what gives me joy."
Refreshments are available and local musicians will provide entertainment.
Additional attractions on Saturday will be included.
Entry cost is $5.