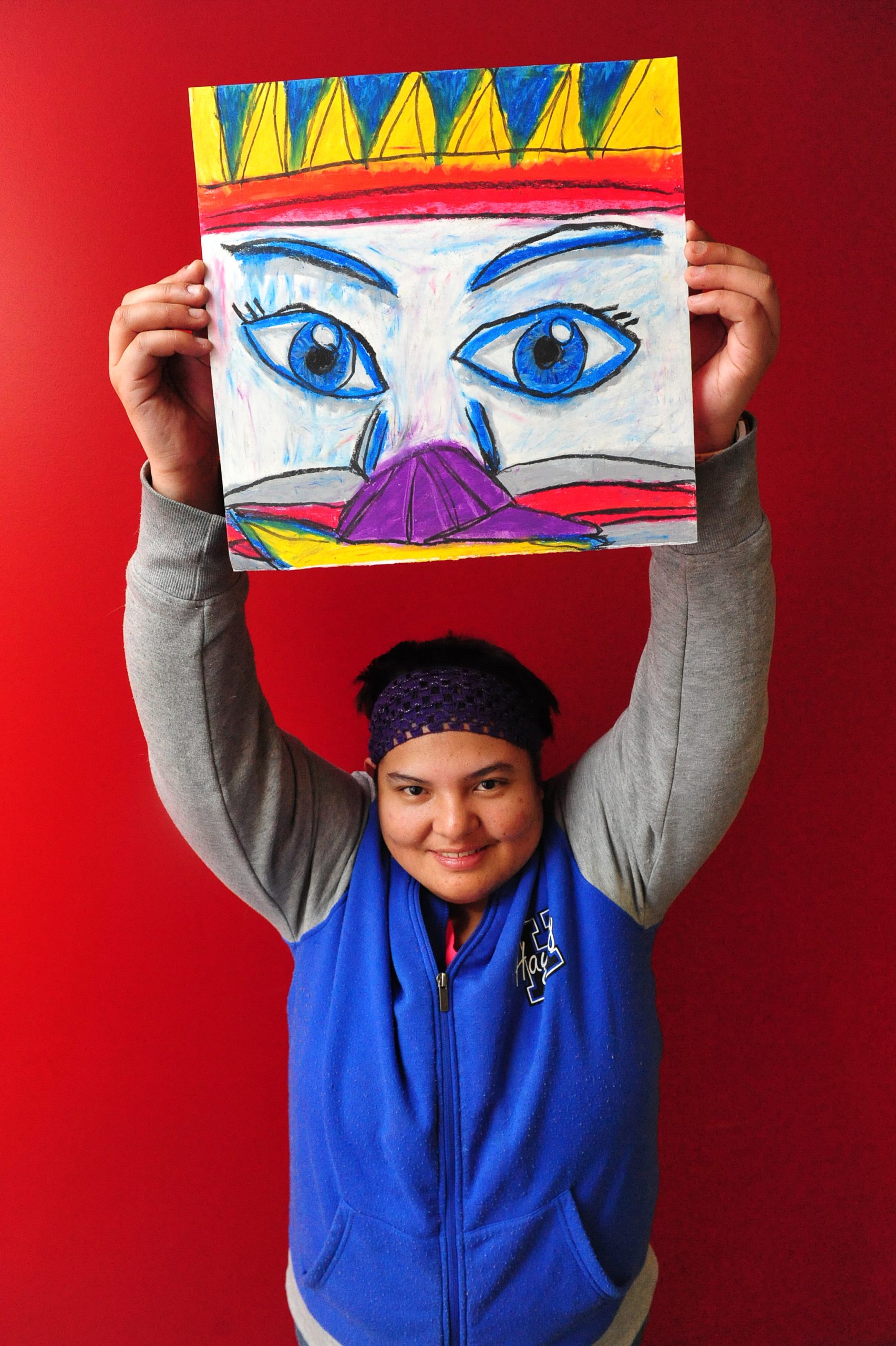 IN a small workshop of a Morwell-based gallery, adult artists with a disability put pens, paintbrushes and pastels to paper.
They turn up every Friday morning and under the guidance of two tutors, create pieces of art that have earned themselves many awards in local exhibitions.
They call themselves the Mainstreet artists and one member has an upcoming exhibition set to open on Saturday at arcYinnar.
Twenty-eight year-old Angela Clement has named her collection of work 'The Mystery of Destination'.
"It means Angela's journey," program tutor Jillaine Hurrell said.
When you ask Angela about her passion for art, she tells you about photographs, locations and stories.
Her love of the city is clear in her drawings; her eyes light up when she speaks of the metropolitan destination.
Ms Hurrell said about 30 pieces of work would make up The Mystery of Destination exhibition, complete with watercolour, ink and pastel pieces.
St Kilda's Luna Park features throughout – the large, gaping mouth of the theme-park's entry impossible to miss.
"It (Angela's exhibition name) probably meant that she was going to St Kilda and she'd never been to St Kilda and knew it was a pretty exciting place and (there was) a bit of mystery about the whole of St Kilda," Ms Hurrell said.
"And then seeing this huge mouth, which looks like a building attached to all the rollercoasters, so it's like a building but not a building, and (it was) something she'd never seen before.
"(It was) something mysterious and it just sparked off her imagination."
The colour of Angela's work grabs you, insisting you take more than a glance.
Ms Hurrell will tell you Angela's art is inspired by the stories of life around her, "entwined with a vivid imagination".
"Angela watches the news and from the news she has got some extraordinary paintings," Ms Hurrell said.
"For example, she'll have a boat full of people in the water, sort of overcrowded with people in the water and then a body floating in the water.
"That's what she's seeing and that's what she's interpreting herself."
Those wanting to find out more about Angela's view of the world can visit arcYinnar from 15 October until 25 November.
The exhibition officially opens at 2pm on Saturday.