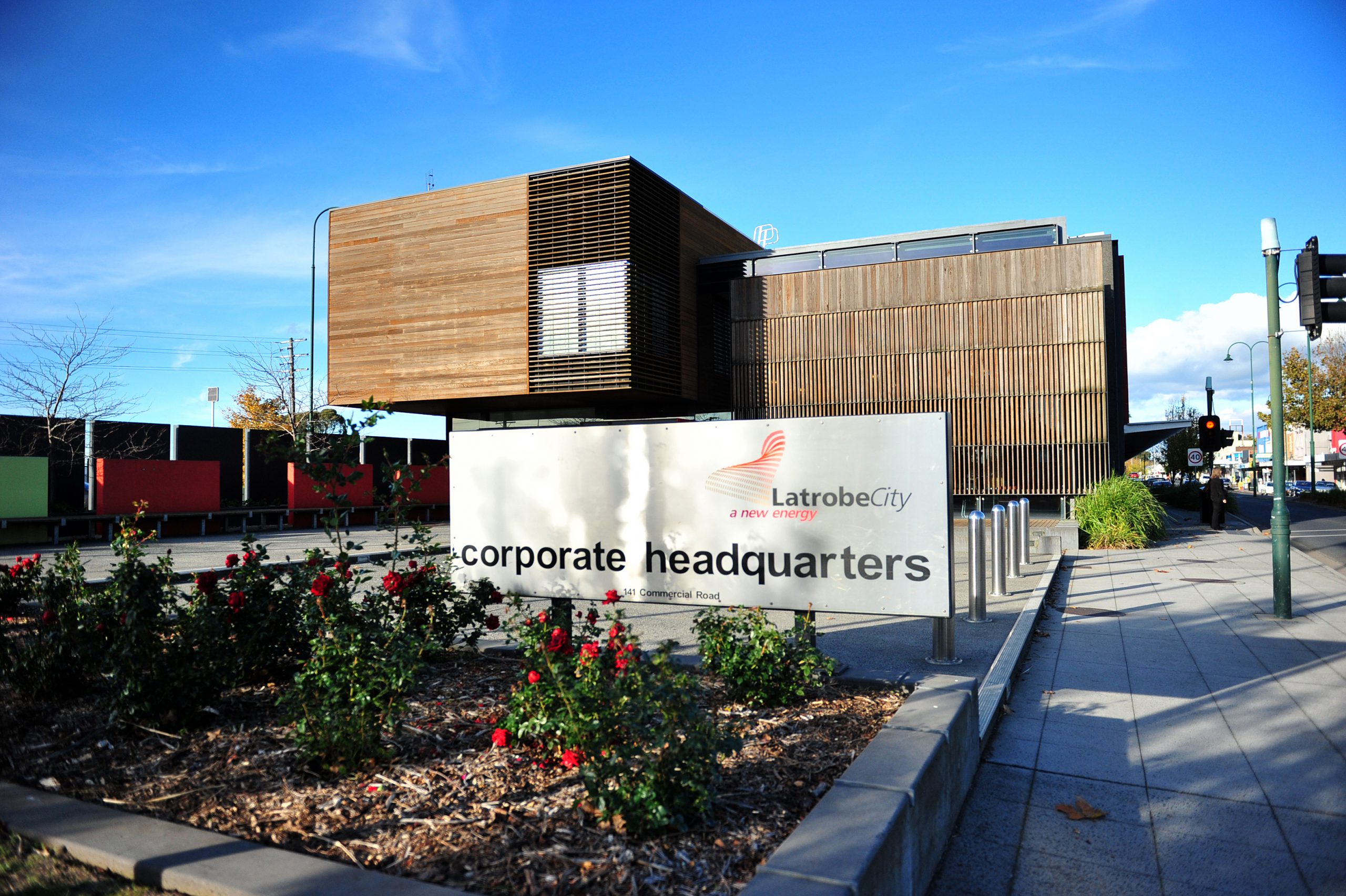 Government is not the solution to every issue in society, nor should it be.
People are the solution and we are capable of great thinking.
Volunteering involves sacrifice, time and money and it comes with great rewards.
We make a difference in our community and that is something taxes and government programs can't buy.
I have been volunteering since high school.
I currently do volunteer and paid work for community radio and my local church.
I am presently the secretary of the Latrobe Valley Sustainability Group.
I have been involved with the Lock the Gate movement to keep fracking out of Victoria and have been on the committees of the West End Junior Football Club and Little Athletics when my children were younger.
I put most of my energy into standing up for the environment, because it often gets overlooked.
What is the price for fresh air, clean water and clean food?
I currently volunteer with the Traralgon Neighbourhood House; Traralgon Carols by Candlelight; Break a Leg Theatre; Relay for Life; Make a Wish Gippsland and Old Gippstown Heritage Trust.
I have previously volunteered with School Board of Management; Gippsland Associated Theatres Inc; Interchange Gippsland; Latrobe Valley Eisteddfod and Latrobe Theatre Company.
It is important to be involved in the community you live in.
Be proud and love where you live.
All my working life I have tried to give service in the community.
I have always supported local charities and sporting organisations, through my businesses.
We absolutely need people in the public space who are motivated to make our community better.
For the first time in years I have the time to give back to the community.
I am looking forward to rolling up my sleeves and working to make our community better and stronger.
I am involved with the Girl Guides camp at Burnet Park on its committee and am happy to say I am an honorary Girl Guide.
I am also involved with Traralgon-Tyers United Football Netball Club and the Traralgon Railway Reservoir Reserve, as well as a member of the Latrobe Valley Research and Implementation group.
It is very important to be part of grass roots community groups so you get an all round perspective of views.
One of the most rewarding elements of being a councillor is the opportunity to work alongside and advocate for a diverse range of community groups.
I, like many in our community, have served as a volunteer in community sporting clubs, disability services, schools, charities and kinders within the local area.
The skills and experience I developed while volunteering, in larger organisations and groups in our small towns, informs my work and decision making in council.
I have played both club football and cricket, but now support with sponsorship.
My free time is devoted to my membership in Rotary International, which fosters high ethical standards in business and community life.
I believe participating in the public arena is a privilege and duty if one has the opportunity, qualification and worthy ethics.
Being a city councillor requires the utmost need for tolerance, fairness and desire for community wellbeing.
I am in my third year as Traralgon Chamber of Commerce president.
Prior to this I have been involved in the Apex Club and the Southside Junior Football Club.
It is important to be involved in the local community.
It ensures these groups can operate and thrive, and our community is a better place for everyone to live.
It provides great personal development as well as forming strong friendships for myself and my family.
I am involved in the Traralgon Chamber of Commerce and volunteer at St Vincent De Paul in Traralgon.
It is important to be involved in community groups as they do a lot of hard work and work tirelessly to make our community a better place.
Without community groups we would not have much-needed funds for the disadvantaged.
The community groups I am formally involved with are Gippsland Community Road Safety Council, Shine a Light, No Excuses! Latrobe Valley Project, and the Greek Orthodox Community of Gippsland.
Community involvement ultimately connects you to your community.
It gives you the opportunity to come together, whether it is to share common passions or common causes and work together towards shared goals.
Socially connected communities are healthier communities and empowered communities.
My interest is in family and friends, also in Latrobe City and its communities.
I have put in submissions to, and attended, Latrobe City Council meetings.
I am a member of the Traralgon and District Historical Society and Gippsland Ethnic Communities' Council – Gippsland Interfaith and am involved in St Michael's.
Being a member of Australasian Mining History Association, I was involved in bringing the 2017 AMHA Conference to Latrobe City.
Going through the established structures, changes are possible.
Voluntary organisations are the lifeblood of our community.
I've been an active member of local sporting clubs (tennis, swimming, cricket, karate), donated blood, and door-knocked for charities including the Red Cross.
As oppressive government regulation, taxes, fees and nanny-statism increasingly cripple voluntary organisations, it's now more important than ever before to support and defend our community groups. Otherwise we will lose them.
Currently my community involvement is as the vice chair of the Moe Racing Club and during the winter, timekeeping the seniors at the Moe Football Club.
I am also a board member of the Committee for Moe, which allows me the opportunity to network regularly with other local and surrounding community groups and organisations.
This allows me the chance to engage with people at all levels and gain an understanding what is important to them.
As a councillor, I've been involved in the Edward Hunter Heritage and Ollerton Avenue bushland reserve committees, Moe-Yallourn Rail Trail and the Lake Narracan Users Group.
I'm not a member of Scouts, Guides, sporting or community groups, because you can come into conflict of interest at council meetings.
I work with them behind-the-scenes and at fundraisers, working bees and canteens.
I believe in the saying, 'all good men come to the aid of the party'. That's what our area needs now, everybody pulling together.
I am the president of the Moe and District Netball Association, a predominantly junior association.
It's a joy and a privilege to work with the children and youth of Moe and Newborough to develop not only good netballers, but our future leaders.
By being the association president, I often find I get to discuss ideas and listen to a whole range of views of people whom I otherwise wouldn't get to meet or talk to.
I am the Morwell East Football Netball Club vice president and a Moe Racing Club member.
Since running for council I have spoken to various community groups, as I think it's important to know what groups are out there.
I regularly follow the local football scene and am very pro sport. It's a way of engaging youth in the area so they can find avenues to work.
It doesn't matter what group you're involved with, they give people an avenue to meet up with like-minded individuals.
Groups I am currently involved in are the Latrobe Valley Hockey Association, Churchill and District Community Association, Latrobe Valley Air Monitoring and the Latrobe Valley Synthetic Field User Group.
I regularly use Latrobe Valley leisure centres as well as Eel Hole Creek, Matheson Park and Boolarra Rail Trail.
This gives me an understanding of community facilities and the opportunity to talk to other users, to understand the issues and need for meaningful input to function effectively.
I'm currently chair of PowerWorks Morwell; Gippsland Sports Academy board member, chair of Gippstar Awards; and a Morwell Bowling Club director.
I'm a life member of Churchill Football Netball Club, Churchill Tennis Club, Morwell Tennis Club and Latrobe Valley Tennis Association.
I believe my involvement in community-based groups has been important to me as it has enabled me to become an accessible, good listening councillor, able to help and represent the concerns and views of residents.
My community involvement includes president and district governor of Apex; Morwell Lions president and more recently Morwell Club president. I'm now a Morwell Club trustee, managing a significant bequest the club was fortunate to be left.
My wife, Jenny, is a member of Morwell Red Cross, and I sometimes help at Bunnings barbecues.
In community groups you meet such a diverse range of people, many becoming life-long friends.
It is through these relationships you get to understand what matters in the community.
As an active parent, wife of a CFA member and manager of a neighbourhood house I enthusiastically support many community-driven projects including the Morwell Free Store and the Gippsland Period Project.
Involvement with and support of community groups gives you a leading edge to understanding the community.
It is an investment in our community and allows us to build compassion, broaden our knowledge of local resources, grow networks, build resilience and promote teamwork.
I am currently a director of Latrobe Community Health Service; Gippsport board member; Local Sporting Champions panel member; member of the music ministry and finance committee of the Morwell Catholic Parish; chair of the Morwell and Districts Community Recovery Committee; community representative on the Hazelwood Mine Fire Health Study and Health Zone Taskforce; Future Morwell Steering Committee member and; Latrobe Regional Hospital Foundation member.
I'm a proud, passionate community member.
My involvement in community groups has been vast and varied.
I have been involved in sporting activities such as tennis; Moe as a player, coach and administrator. I played tennis in Morwell and Yallourn, where I also played golf.
I have been involved with GARDS, relating to asbestos issues.
I am the secretary of the Gippsland Resource Group. GRG is a consumer advocacy group, which provides research and solutions.
Views from public space are vital to the success of policy formation and guidance to legislation.
As a councillor, I quickly learned that membership of particular clubs or associations can lead to a perception of favouritism.
However, it is vital that councillors be involved at their community grassroots.
I involve myself with any community group that wants my assistance, advice or support.
This has included local ratepayer groups, Red Cross, U3A, bushland reserves, social clubs, unions and economic development groups as well as the full range of sporting clubs.
I belong to a number of community groups, some in my role as a councillor, others where I use my expertise as a scientist, and others, for pleasure.
At the Maryvale branch of the Country Women's Association, I enjoy the company of good friends.
We recently held a fashion parade and made donations to Angel Flight and the Royal Flying Doctor Service.
The nice thing about community involvement is meeting people with whom you can share ideas.